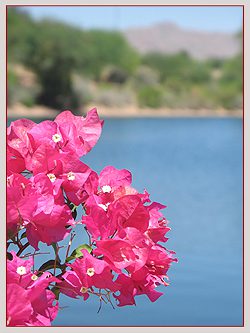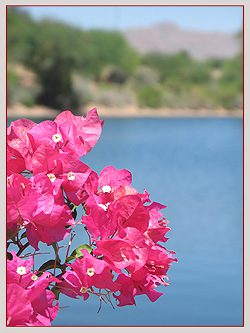 By Joe Szabo, ScottsdaleReal Estate Team Arizona
In enhancing your real estate values, these items are important to consider:
Observe what other people are doing with their home landscaping designs. When possible, discuss with them the reasons behind their choice of home landscaping elements and the intentions behind them.
Magazines, books, television and the Web all provide an abundance of information on what kinds of home landscaping designs are currently "selling."
Consult with a professional in the landscape design field.
If you don't want to pay for a landscape designer's advice, at least try to mine some ideas from your local nursery.
Real estate agents see the reactions of potential buyers to home landscaping day in and day out; consult with them on trends.
Remember, potential buyers may not share your personal tastes — that's what necessitates all this research on your part, as the seller. For instance, you may not mind spending time puttering around outside, may have no desire for water features on your landscape, and may not care about winter color. But the trend has been for homebuyers to seek:
Low maintenance home landscapes. For instance, if there's a choice between a dwarf version of a tree and a larger version, choose the dwarf tree– it won't need to be pruned as much.
Artificial ponds, fountains and waterfalls. The most striking landscape designs have a focal point, or accent. A well-executed water feature is a focal point that can set your property apart from the rest.
Year-round visual interest. Evergreens and many berry-producing shrubs are excellent antidotes to winter bleakness.
Please note that this Scottsdale Real Estate Blog is for informational purposes and not intended to take the place of a licensed Scottsdale Real Estate Agent. The Szabo Group offers first class real estate services to clients in the Scottsdale Greater Phoenix Metropolitan Area in the buying and selling of Luxury homes in Arizona. Award winning Realtors and Re/MAX top producers and best real estate agent for Luxury Homes in Scottsdale, The Szabo group delivers experience, knowledge, dedication and proven results. Contact Joe Szabo at 480.688.2020, [email protected] or visit www.scottsdalerealestateteam.com to find out more about Scottsdale Homes for Sale and Estates for Sale in Scottsdale and to search the Scottsdale MLS for Scottsdale Home Listings.