By Joe Szabo
Charles Barkley: Retired professional basketball player, nicknamed Sir Charles for his entertaining and outspoken demeanor – and as "The Round Mound of Rebound" for his unusual build and talent as a player.  A dominating power forward, he played for the Phoenix Suns from 1991 to 1996.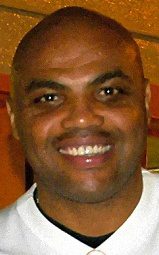 Even though he finished his career with the Houston Rockets, and earned himself 1 NBA MVP, 11 NBA All Star and is a 5 time All-NBA First Team and Player of the Year and of the decade for the SEC, he returned to the Scottsdale area to call it home.
Retired as player, Barkley has had a successful career as an Emmy Award-winning color commentator on basketball with Turner Network Television (TNT).   Just last year, he announced that he will be running for Governor of Alabama in 2014.  We can't wait to see what he will do or say next and we are happy he call's Scottsdale, Arizona home.  No, we won't give you his address as we respect the privacy of all our shining stars.
If you want to know more about why our shining stars choose to live here and enjoy the Scottsdale lifestyle, call us directly at 480-889-8702 or check out our site at www.scottsdalerealestateteam.com and you might just find yourself living not only under the stars but among them as well.
Scottsdale Real Estate For Sale