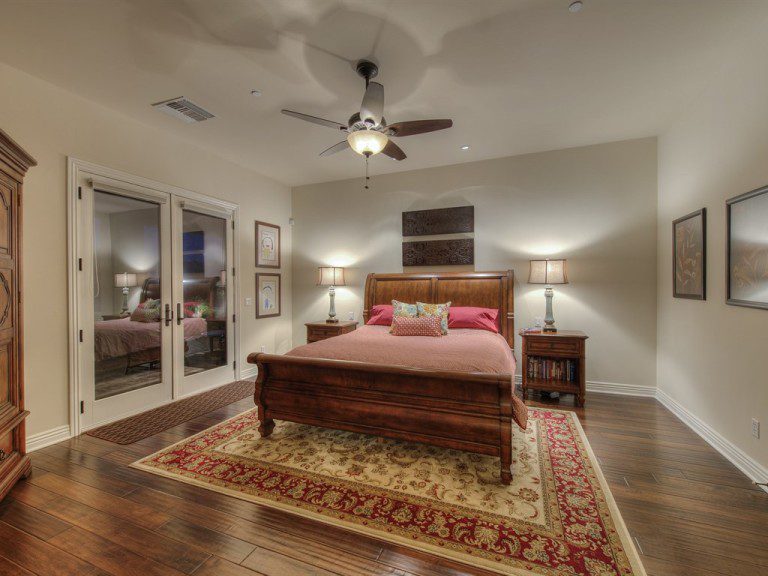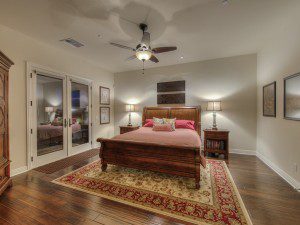 By Joe Szabo, Scottsdale Real Estate Team
Whether you celebrate with a night on the town or a cozy home-cooked dinner, Valentine's Day is the perfect time of year to add a little ooh la la to your home. After all, it's still cold out and getting dark early, so your rooms should look inviting to you and to any guests you may invite in.
Clearing the clutter and adding a few flowers are a given, but you can take it a step further with romantic touches throughout your home.
Wall treatments
The wall treatment you choose can enhance your design choices in a way that no other single element can. Before you begin, think about the basics of the room — the quality of the light, the room's proportions, any architectural features you want to emphasize or downplay, and the furniture and fabrics you plan to use.
Color, texture and trim all play a role in how your wall treatment works. Consider how you can use a range of surfaces, such as wallpaper or fabric panels, and hues via paint or plaster, to create depth, interest and charm in your space.
Finally, before deciding on any wall choice, factor in how it will look and work in conjunction with how the room is used. Soft shades in any hue will create romantic flow throughout your home.
Lighting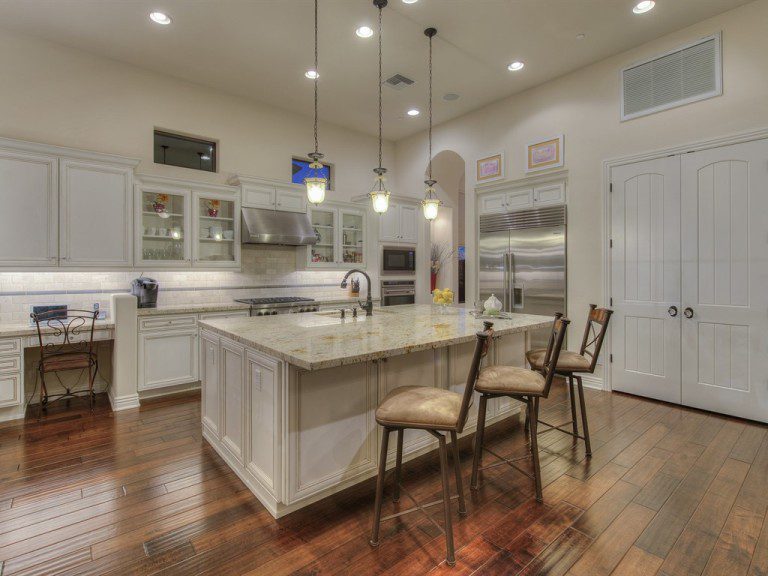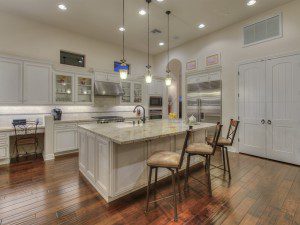 How a room is lit affects the overall impression of the space. The ideal lighting scheme is natural light supplemented with ambient, task and accent lighting.
The combination of lighting and sunlight can completely change the feeling of a home. A balanced mix of the two sustains the warmth of a room while allowing you to create different moods. The right lighting can add drama and elegance.
Put every light you can on a dimmer to control the mood of your space. If you're feeling extra romantic, add a crystal chandelier for a shimmering effect.
Furniture
Take your time when shopping for furniture. It's usually a large purchase, and one you will probably have for a considerable length of time.
If you are feeling challenged in your furniture quest, don't hesitate to contact a design professional to assist your search. Learn what appeals to you personally. And don't be afraid to mix and match different styles — that is what reflects your personal style and adds some romance, too.
A room with a blend of pieces that appeals to you is inherently more interesting than one that resembles a furniture showroom. But no matter what you choose, it's important to find pieces that are comfortable, of good quality and will last.
Spa and steam
Since master bathrooms are often the largest bathrooms in the house, lots of options are available. Your master bath might include a walk-in closet or dressing area, a separate shower and a tub, plus a water closet. It might even sport enough space for exercise equipment, a sauna, spa or soaking tub and steam shower.
Master baths are places where you can splurge on materials and finishes. Because they don't get as much wear and tear as family bathrooms, you can opt for features that require a little extra care. No matter which choices you make, the result should be both soothing and functional.
Fireplaces
The key to a successful family room design is keeping comfort in mind — and nothing warms a room physically and mentally more than a fireplace. This is the space where you and your significant other settle in to read, play games, watch movies and unwind at the end of the day.
The fireplace — whether indoors or out — is a gathering place that embraces family and friends while exuding a relaxed style. So strike a match or flip the switch to let the ambiance begin.
What romantic additions have you made to your own space?
Please note that this Scottsdale Real Estate Blog is for informational purposes and not intended to take the place of a licensed Scottsdale Real Estate Agent. The Szabo Group offers first class real estate services to clients in the Scottsdale Greater Phoenix Metropolitan Area in the buying and selling of Luxury homes in Arizona. Award winning Realtors and Re/MAX top producers and best real estate agent for Luxury Homes in Scottsdale, The Szabo group delivers experience, knowledge, dedication and proven results. Contact Joe Szabo at 480.688.2020, [email protected] or visit www.scottsdalerealestateteam.com to find out more about Scottsdale Homes for Sale and Estates for Sale in Scottsdale and to search the Scottsdale MLS for Scottsdale Home Listings.