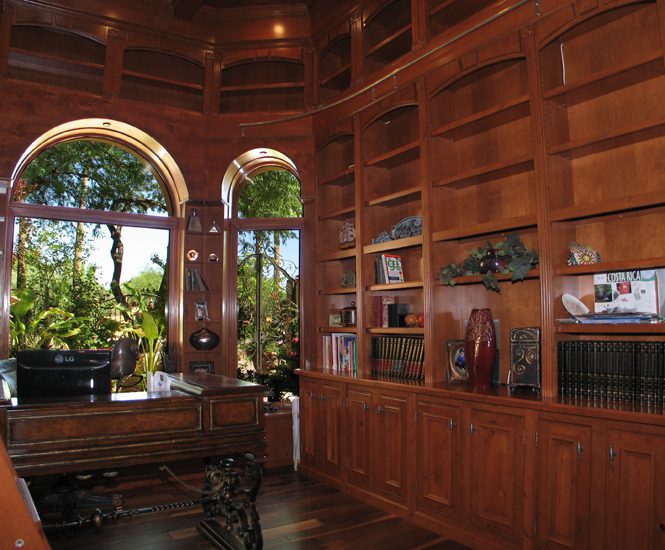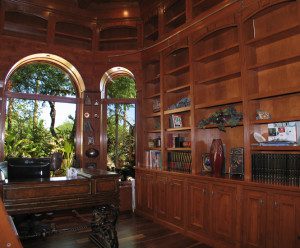 By Joe Szabo, Scottsdale Real Estate Team
In recent years, the line between working and living in our homes has become blurred. More people want a home office, whether it's a simple space for taking care of household matters, a spot for the inevitable papers and projects that make their way home from work, or a dedicated area for a full-time business.
For a few minutes a day or 40 hours a week, working at home is always more fun in an area with loads of function — and some personalization, too. Here's how to create a snazzy home office space that will make you look forward to clocking in.
The essentials
Some experts have said there are only two essentials for a functional home office: a comfortable chair and a door that closes. Most people, however, probably have a few more requirements.
Basic elements of designing a room include smart space planning, adequate lighting and sufficient storage. When setting up your home office, also consider functionality and comfort.
Get horizontal
Start with your work surface. Stock desk units come in a variety of materials, but may be difficult to fit in with your room. Modular office furniture is more flexible and comes in many styles.
Or look to repurposed furniture. With some judicious changes, you can turn flea market finds and antiques into acceptable home office elements. Don't hesitate to make a piece your own with a simple coat of paint in your favorite color.
Take a seat
Chairs need to be functional, but an office chair isn't your only choice.
If you'll be spending a lot of time working in the office, consider including a lounge chair or chaise. It will make a comfortable spot for reading or coffee breaks.
For your desk, choose a chair with an adjustable seat and armrests to protect your spine and help reduce aches and injuries. To personalize it, add a throw pillow to coordinate with window coverings or other decorative elements in the room.
Essential details
Make a list of everything you need, from pencils and paper clips to research materials and file folders. Pick a color scheme and purchase the necessities in your favorite palette.
Measure all the electronic equipment you'll require to determine where it will fit best. And make sure you add some favorite framed photos or artwork to inspire you.
To create softness and texture underfoot, layer on an area rug to anchor your space.
Light it up
Natural light is great, but you'll need ambient and task lighting as well. Here is another opportunity to add a bit of personal style to your space via lamp shades, crystals and fixture finishes. Watch out for the possibility of glare, especially when finding a place for your computer screen.
If your office space doesn't have a door, you can establish a sense of privacy by the way you orient your work surface or by using a screen or file cabinets to mark off the area.
Please note that this Scottsdale Real Estate Blog is for informational purposes and not intended to take the place of a licensed Scottsdale Real Estate Agent. The Szabo Group offers first class real estate services to clients in the Scottsdale Greater Phoenix Metropolitan Area in the buying and selling of Luxury homes in Arizona. Award winning Realtors and Re/MAX top producers and best real estate agent for Luxury Homes in Scottsdale, The Szabo group delivers experience, knowledge, dedication and proven results. Contact Joe Szabo at 480.688.2020, info@ScottsdaleRealEstateTeam.com or visit www.scottsdalerealestateteam.com to find out more about Scottsdale Homes for Sale and Estates for Sale in Scottsdale and to search the Scottsdale MLS for Scottsdale Home Listings.