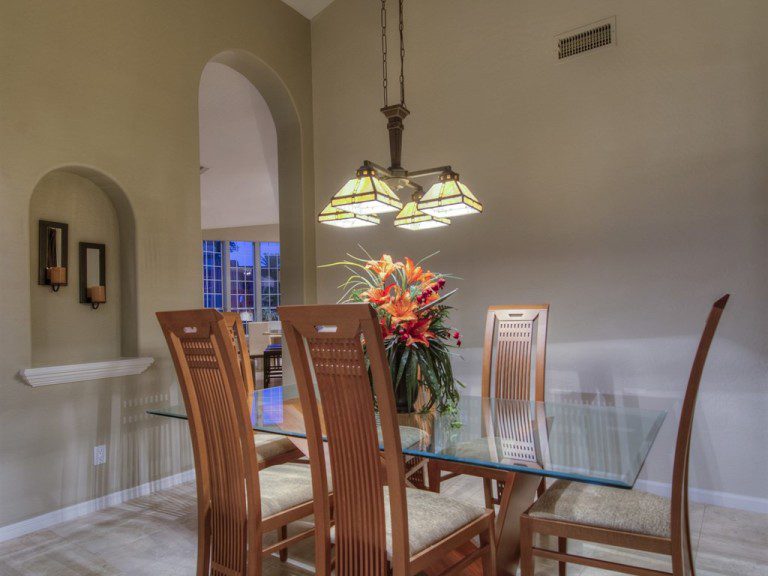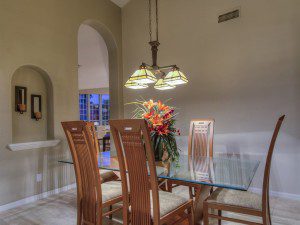 By Joe Szabo, Scottsdale Real Estate Team
It's easy to give new life to old wood furniture with a fresh coat of spray paint. The hardest part might be finding a relatively warm place to spray paint in mid-February. But once you've set up a dry, well-ventilated spot to work, you can get cracking.
 1. Prep your workspace
Lay down a drop cloth so you don't accidentally spray paint your grass or your garage floor. Use a damp paper towel or rag to wipe down your chairs entirely, making sure there is no dust or grime hiding in between the spools or on the rungs of the base. The chair should be completely clean before you start, because spray paint will highlight every piece of grit you've missed.
2. Apply spray paint
Be aware that not all spray paint is created equal. This is a perfect example of getting what you pay for. Spend a little extra on superior paint so you don't find yourself heading back to the hardware store for another can to fix lousy coverage.
Start by shaking the can vigorously, popping off the top and spraying as uniformly as possible about 12 inches from the chair frame. If you spray too much in one place, the paint will get globby and drippy — definitely not the look you're after.
You'll spray on at least one more coat, so don't focus on getting a totally even, opaque coat the first time. That can also lead to drips and globs.
3. Allow paint to dry
Once you've completed your first coat of spray paint, allow it to dry for the paint manufacturer's recommended amount of time — usually 30 minutes to an hour — before you start the second coat.
Once the paint is dry to the touch, flip the chair over and apply a coat to the underside of the chair frame as well.
4. Add coverage
Once the chair frame is completely covered with the first coat of paint and is dry to the touch, apply two or three more coats to produce a more uniform, solid layer of paint. Allow at least 30 minutes between coats, otherwise you could scuff the paint when you turn the chair over.
Once you've finished painting, allow at least a few hours for the paint to fully cure before moving the chair, and wait a full 24 hours before you actually use it to ensure that you don't smudge or smear the paint.
Once the chair is completely dry, it's ready to take a place of pride in your home.
Please note that this Scottsdale Real Estate Blog is for informational purposes and not intended to take the place of a licensed Scottsdale Real Estate Agent. The Szabo Group offers first class real estate services to clients in the Scottsdale Greater Phoenix Metropolitan Area in the buying and selling of Luxury homes in Arizona. Award winning Realtors and Re/MAX top producers and best real estate agent for Luxury Homes in Scottsdale, The Szabo group delivers experience, knowledge, dedication and proven results. Contact Joe Szabo at 480.688.2020, [email protected] or visit www.scottsdalerealestateteam.com to find out more about Scottsdale Homes for Sale and Estates for Sale in Scottsdale and to search the Scottsdale MLS for Scottsdale Home Listings.