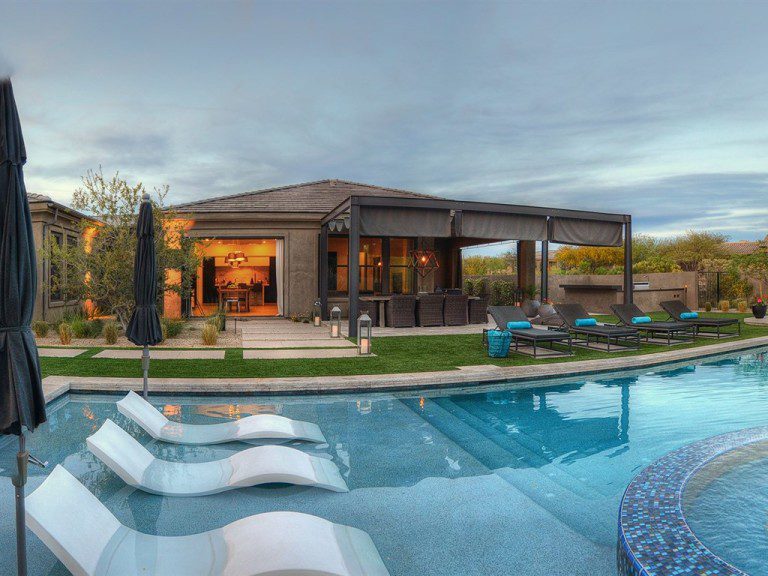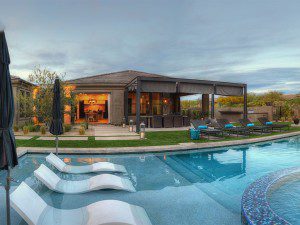 By Joe Szabo, Scottsdale Real Estate Team
April 1st isn't just April Fools' Day, it's also the start of seller season in the real estate business. Take a tip from a house flipper: If you're thinking of selling your house, now is the time to get it ready and get it listed. Homes show better in the spring — and you're more likely to sell your house quickly and at a good market value.
Now, you might be thinking that selling your house during such a competitive season isn't the best idea. But I'm here to tell you that there's really no time like the present. You can sell a house in any season; my husband and I have sold in all kinds of markets.
However, even with a lot of competition, spring is just a great time to show off your house's best assets and really get people to envision themselves living there. All you have to do is follow a few simple but effective tips so you can position your house correctly on the market, save yourself stress and disappointment, retain negotiating power, and not feel backed into a corner.
Pay attention to first impressions
You might be tempted to just pull some weeds and put down new mulch in your yard, but take a look at it and ask yourself if you could do more for your curb appeal. That doesn't mean that you have to do a ton of landscaping that'll require a lot of upkeep and watering.
Remember, your buyers are going to be looking at your property with an eye toward maintenance. Here in California, where Tarek and I live, we've been having ongoing issues with water restrictions. El Nino is doing its best to refill our reservoirs now, but adding landscaping that'll require a lot of watering could still be a bad idea for sellers here. A better idea would be to go with low-water grass and drought-tolerant plants.
Think of the climate in your area, and go with low-maintenance plants for your yard. Visit your local garden center and explore using native plants. Then work on sprucing up your front and back patio to show your potential buyers how they can spend their time outside relaxing and/or entertaining friends on a lovely spring afternoon or evening.
If you're planning on spending money to improve your home to get it ready to go on the market, make sure that you focus on projects like this that'll really go the distance for you. Take the time to clean up and make your porch and entryway really attractive, because you know your buyers are going to stop there while the real estate agent gets into the lockbox to let them in.
You may not need to replace the front door or buy all new furniture for the porch and patio, but pay attention to all the entry points to the house. Some homeowners are in the habit of entering the house through the garage, so it's a good idea if the area where home buyers enter the house says "welcome home," too.
Make it look like a model home
As real estate investors we buy houses that have "lost their pretty," were badly neglected, or have been abandoned altogether. The houses are empty. So, typically we are not dealing with sellers. However, as real estate agents we have dealt with many sellers. Tarek and I know that the emotional connection to a house can be very strong.
An appropriate mindset is important. It can be difficult, but at some point it's a good idea to stop thinking of the house as your home, and focus on the business transaction. Getting the house to sell fast is, by definition, the objective of house-flipping. You can take the same tack and do everything you can to get the house ready.
Make a real effort to de-personalize the space. It will be easier for a buyer to see themselves living in the house if it looks like a model home. Do more than just clear clutter. Remove family photos and children's artwork. Edit your collections, books, closets, cabinets, pantry, and end tables. Try to make the house look as big as possible by making it look as though there is room to spare.
You don't have to spend a lot of time or money renovating your house if it's in good shape to sell. When we flip houses, we always pay a lot of attention to the kitchen with an eye for space, functionality, and neutral design choices. Other places that you might want to spend some cash on might be the master bath and living room.
Marketing matters
Unless you get really lucky, your house isn't going to sell itself. That's why, whenever we sell a property, we use a simple three-part strategy: pricing, listing, showing. Check out the comparable properties in the area before you set your list price. Visit in person or look online. Make sure that you're competitive so your house won't sit on the market going stale before you're forced to lower your price.
To get more people at your open house, I recommend using an old real estate agent's trick and listing your property on a Friday before hosting your open house on the following Sunday. That way you can get the longest exposure on the market before your showing.
Then, after your open house, you can compare all your offers on Sunday night. If you're in a good market, you'll ideally have multiple competing offers; you might end up selling your house at or above the list price.
If you're selling in a really competitive market, though, you may need to be a little bit more aggressive than just listing on the MLS, Zillow, and other aggregator sites. When we have a property for sale that has a lot of competition, we'll often send direct mailers to potential buyers to let them know about the property.
A "brokers' open," where we invite brokers and real estate agents to come in and take a look before the advertised open house, can be a good strategy, too. When you do this, you can see what some real estate pros think of the property and some feedback that could help you sell faster.
What if your house isn't perfect? No house is perfect
Finally, if you're worried about issues like living on a busy street or having no sidewalks in your neighborhood, don't be afraid to look on the bright side and highlight the positives.
If your property is on a busy street, maybe it's convenient to the freeway for a fast and easy commute to work. If there aren't any sidewalks, you might want to highlight how close it is to a great health club or rec center. If it's a smaller house, talk about how green and efficient it is.
Do a little work on your property to make it more attractive. Make sure you're doing everything you can to market it. And always write about the positives in your listings and marketing information.
If you follow this advice, you'll be ready to take full advantage of seller season. Good luck!
Please note that this Scottsdale Real Estate Blog is for informational purposes and not intended to take the place of a licensed Scottsdale Real Estate Agent. The Szabo Group offers first class real estate services to clients in the Scottsdale Greater Phoenix Metropolitan Area in the buying and selling of Luxury homes in Arizona. Award winning Realtors and Re/MAX top producers and best real estate agent for Luxury Homes in Scottsdale, The Szabo group delivers experience, knowledge, dedication and proven results. Contact Joe Szabo at 480.688.2020, [email protected] or visit www.scottsdalerealestateteam.com to find out more about Scottsdale Homes for Sale and Estates for Sale in Scottsdale and to search the Scottsdale MLS for Scottsdale Home Listings.