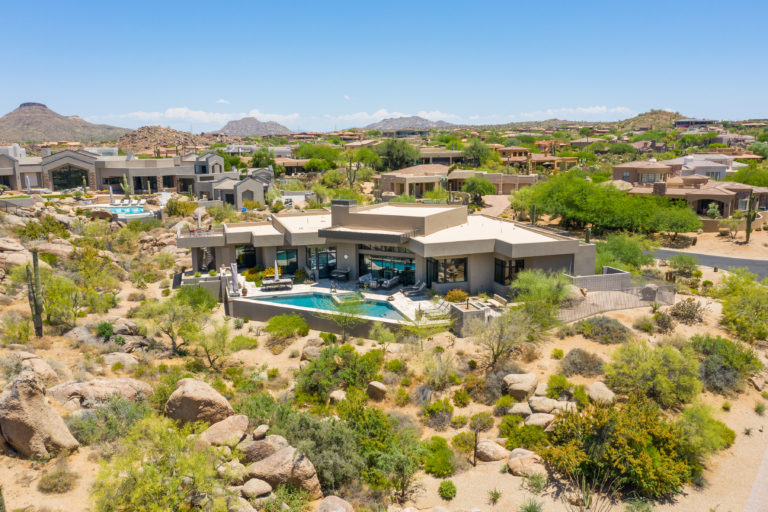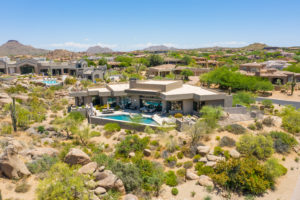 As a pet owner, it's important to be aware of factors that could create or become health concerns for your pet and then take steps to ensure they're not in danger. With summer comes all sorts of hazards for dogs and cats, from an increase in the possibility of coming into contact with parasites to poisonous plants and problems associated with heat, just to name a few. Whether you leave your dogs outside all day while you're at work or even for just a few hours at a time, it's critical that you provide them with shade throughout the day. If you don't have any trees, and for whatever reason, you can't build a DIY sunshade, consider purchasing a portable lanai of sorts.
If you take a quick visual stroll around Amazon, you can find a few examples of shade-bearing devices with dogs in mind. One of them is called the Puppywalk Green Breezy Ultra, and it's perfect for creating a cool shady place for dogs. Made from sturdy weather-resistant canvas, the elevated bed or hammock keeps your pet off the ground away from fleas and ticks, while allowing for circulating airflow, and the canvas awning overhead shields them from the sun's harsh rays. The fabric is quick drying and can be washed easily with a garden hose. At only 24 lbs., it measures 48 x 39 x 39 inches and is strong enough to hold dogs weighing up to 100 lbs. (There's one bad review for this  product on Amazon here, but the product in so unique, I still thought it  and the next item worthy of highlighting.)
K&H Manufacturing Pet Cot Canopy
Another choice along the same lines comes from K&H Manufacturing. Their Pet Cot Canopies follow the same principal as Kittywalk's, but in this case they more closely resemble a dome tent, and you have to buy the cot and dome separately. You can choose between sizes small, medium and large for both, and the cots are said to hold dogs up to 150 lbs. The domes generally run under $20, but the cots vary considerably. When purchased together, though, depending on the size of the cot, they can still be cheaper than the Kittywalk shade beds, but I can't attest to equal or lesser quality.
Quik Shade Outdoor Instant Pet Shade with Elevated Mesh Bed
Here's another choice in elevated beds with a sunscreen. Quik Shade's covered bed is said to have a sturdy frame that locks into place, ensuring your dog can't collapse it when jumping on it. The bed is mesh, for even more airflow, and it comes in four different colors. It comes in three sizes and even includes a carrying case, if you want to take it with you camping or out of town.
Please note that this Scottsdale Real Estate Blog is for informational purposes and not intended to take the place of a licensed Scottsdale Real Estate Agent. The Szabo Group offers first-class real estate services to clients in the Scottsdale Greater Phoenix Metropolitan Area in the buying and selling of Luxury homes in Arizona. Award-winning Realtors and Re/MAX top producers and best real estate agent for Luxury Homes in Scottsdale, The Szabo group delivers experience, knowledge, dedication and proven results. Contact Joe Szabo at 480.688.2020, [email protected] or visit www.scottsdalerealestateteam.com to find out more about Scottsdale Homes for Sale and Estates for Sale in Scottsdale and to search the Scottsdale MLS for Scottsdale Home Listings.