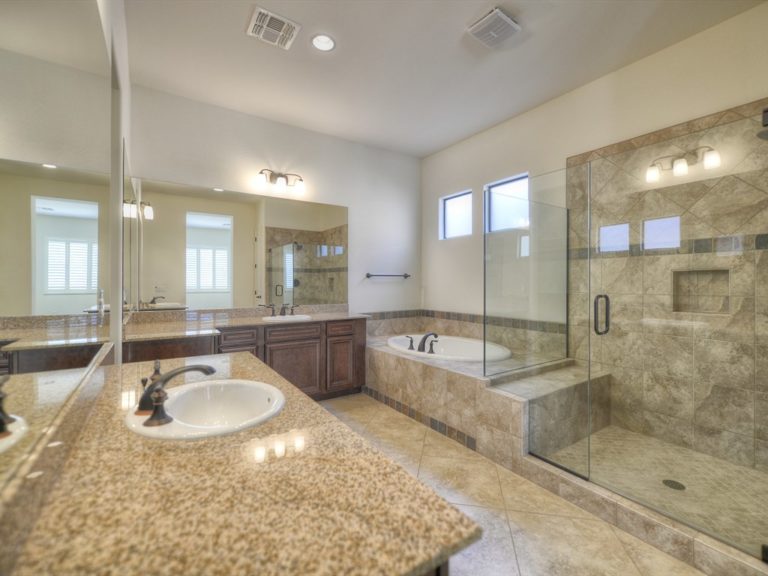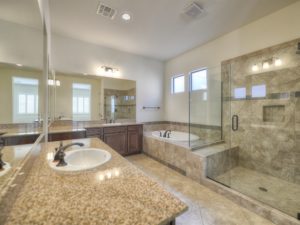 By Joe Szabo, Scottsdale Real Estate Team
Pricing a home for sale is more of an art than a science. Each home's value falls within a range, and the price the buyer and seller agree on determines the exact value of the property.
If priced competitively from the very beginning, a home will sell at the higher end of the value range. The longer it lingers, the lower it lands in that range.
In fact, "homes that linger on the market tend to sell for significantly less than their listing price: five percent less after two months," according to Zillow research.
Price: The battle between seller and agent
Homeowners have a very limited perspective on the real estate market, as they are only concerned with one home: their own.
On the other hand, successful agents live and breathe their local markets daily. They have their feet on the street, and possess a great understanding of current market conditions because they work with buyers, tour homes, and have first-hand knowledge of what moves.
Because they have limited knowledge, many sellers over-value their homes. They may assume that the agent just wants to price their home — their biggest asset — at a low price for a quick sale. And so a friction begins.
But agents know that homes that are priced right and show well will sell in good times and bad.
First impressions make the difference
The market typically responds to a new listing in the first few weeks, so do everything you can to make it attractive to buyers right from the start. Price your home right, and take all of your agent's advice about cleaning, de-cluttering, painting and prepping, and your home should sell without incident, and for top dollar.
List at the wrong price or with the home not in its best showing condition, and you'll leave a poor first impression on the market. As time passes, a listing starts to lose its momentum as newer, more competitive homes come up for sale. As the number of days on the market increases, interest in your home decreases, and the listing becomes stale.
Next stop: price reduction
A price reduction inevitably occurs after weeks or months of inactivity. If the seller doesn't price the home within striking distance (say, five percent in many markets) of what the buyer perceives the value to be at the time, the seller has to come down in price. Often, they come down, but still not enough.
If the sellers miss the market twice, buyers won't take them seriously, and will wait around for the next reduction.
The home will eventually get into the right price range for the market, and a buyer will strike. But they will probably punish the seller by coming in with an offer far lower than they would have, had the home come onto the market at the right price.
Once sellers lose the momentum of being new on the market, they're at a disadvantage when it comes time to negotiate.
Risk of the market changing
What's worse is that markets can start to decline over time. A seller may list in March to a healthy market, but their odds of making a top-dollar sale fall as inventory piles up, the economy slows, interest rates rise, or any number of factors come into play.
Come September, the value range of the home is lower than it was in March. A change in market conditions is a risk a seller takes by pricing too high.
Risk of showing poorly
As time passes, sellers may get lazy, and keeping the house clean and organized becomes a chore. Weeds come back, dust bunnies creep up, and the house doesn't show as well as it did when it first went on the market.
Buyers who show up when the price is right will have even more reason to penalize the seller with a low offer.
Advice to sellers
If you are serious about selling your home and have a game plan and motivation to move on, take pricing very seriously.
If you and your agent disagree about the price, but not by a lot, it's worth trying the higher number. But have an upfront plan to reduce the price quickly, and use that price reduction as a marketing activity.
The market will respond positively to a seller who shows they are serious about selling.
Please note that this Scottsdale Real Estate Blog is for informational purposes and not intended to take the place of a licensed Scottsdale Real Estate Agent. The Szabo Group offers first class real estate services to clients in the Scottsdale Greater Phoenix Metropolitan Area in the buying and selling of Luxury homes in Arizona. Award winning Realtors and Re/MAX top producers and best real estate agent for Luxury Homes in Scottsdale, The Szabo group delivers experience, knowledge, dedication and proven results. Contact Joe Szabo at 480.688.2020, [email protected] or visit www.scottsdalerealestateteam.com to find out more about Scottsdale Homes for Sale and Estates for Sale in Scottsdale and to search the Scottsdale MLS for Scottsdale Home Listings.