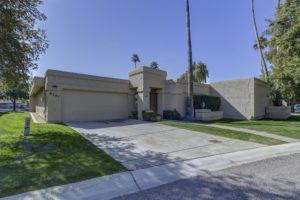 Garage organization presents some unique challenges: how to pull together cars with toys, tools, sporting equipment, beach chairs and cleaning supplies? In one space?
Luckily, 3 professional organizers Mary Hoff (Lotus Organizing & Design), Donna Jumper (JumpStart Organizing) and Lisa Mark (The Time Butler Professional Organizers) are on board to help guide us through the 5 steps of the organization process.
Every household stores things in their garage they shouldn't. "Usually there is just too much of everything and it becomes a dumping ground for all kinds of things," says Jumper. So if you've accumulated massive amounts of clutter, you are not alone. And take heart, chances are your garage has nothing on what these pros have seen while organizing client's garages: dead and live animals, spoiled food, photographs ruined by moisture, termite-infested furniture that never made it to the dump—the list goes on and on.
Before you dive into the organization process, you've got to have the right tools in place. Gather the following supplies:
Heavy-duty trash bags
Strong vacuum like a shop vac or a broom
Catch-all basket for odds and ends
Do a basic cleaning and give the floor a good once over with a broom or shop vac. Also, look out for:
Nails and other small items on the floor
Oil or chemical stains
Cobwebs
Any evidence of furry or winged creatures that may have taken up residence in your home
As you are cleaning, you can begin the decluttering process by tossing anything you know right off the bat (and yes, our organizers have found both live and dead bats in garages) in the trash. This way you don't have to deal with it during the decluttering/decision-making phase of what to toss and keep. As with any organizing project, you need to declutter before you can organize, and that means dividing items into familiar categories:
Ideally, Jumper advises clients to pull everything out of the space. "Putting everything out on the driveway and sorting into zones helps homeowners actually see how many of one item they may have. How many items are broken, outgrown or not used," she says, "people generally are amazed how many items were actually stuffed into the garage."
Sometimes there is not enough space to pull everything out onto the driveway, and in these cases, Lisa Mark works with clients to divide and conquer: "We often divide the garage into multiple organizing zones and organize each zone completely before moving on to the next."
"You can organize a garage a bit at a time or even a wall at a time," says Hoff.
In other words: choose a corner of the garage to start with, or choose a type of item (beach, sports, small tools, etc.) and declutter slowly.
Not sure whether to keep, toss, trash or donate an item? Jumper asks her clients the old stand-by question: "When was the last time you actually used this?"
Please note that this Scottsdale Real Estate Blog is for informational purposes and not intended to take the place of a licensed Scottsdale Real Estate Agent. The Szabo Group offers first-class real estate services to clients in the Scottsdale Greater Phoenix Metropolitan Area in the buying and selling of Luxury homes in Arizona. Award-winning Realtors and Re/MAX top producers and best real estate agent for Luxury Homes in Scottsdale, The Szabo group delivers experience, knowledge, dedication and proven results. Contact Joe Szabo at 480.688.2020, [email protected] or visit www.scottsdalerealestateteam.com to find out more about Scottsdale Homes for Sale and Estates for Sale in Scottsdale and to search the Scottsdale MLS for Scottsdale Home Listings.