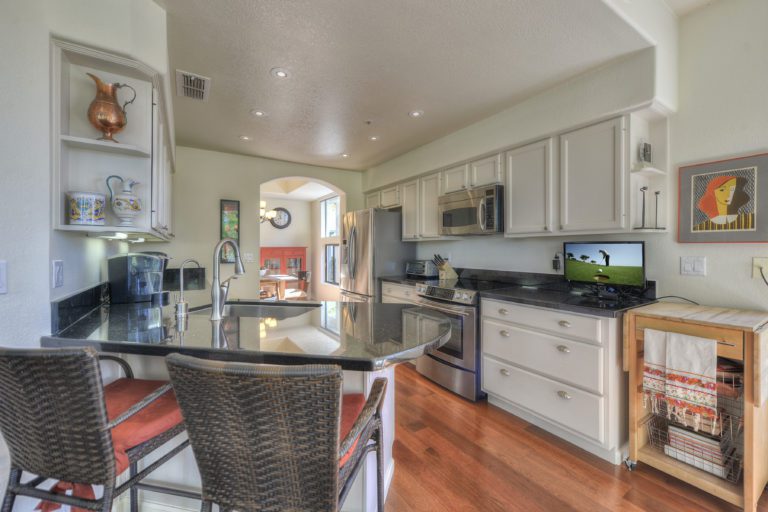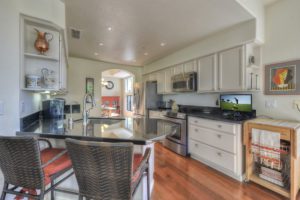 These simple kitchen hacks will help you maximize your storage space, allowing you to keep your kitchen organized… but that's not all! I'm going to be throwing in some handy kitchen hacks that make cleaning super simple and quick! When it comes to cleaning around the house, the kitchen should be your priority.
Are you using your cabinet doors for some other clever way to give yourself additional storage? If so, you can still organize your spices in a clever way by making use of magnets. You can also use magnets for storing knives so that you don't have to use a knife block… just make sure you use a strong enough magnet so that your kitchen doesn't rain knives.
Preserve precious counter space with an over the sink cutting board which are just really just long cutting boards that are meant to fit over your sink. Not only do you save on either counter or cabinet space, but with these boards you can prevent vegetable and fruit peels or juices as well as other food bits that you're slicing, chopping and dicing from making a disaster on your kitchen counter or floor. Saves a lot of clean up with food prep! As an added bonus you can also use it to hide dirty dishes when an unexpected guest comes over.
Labels are a great way to help you organize your kitchen. You can even put the labels on the tops of jars so that when you store them in a drawer you can take the guesswork out of which container you want.
Cabinet and drawer space can come at a premium, especially when working with a small kitchen, but fear not! When you've run out of room in your available cabinets and drawers, just create some more. Thankfully, this DIY tutorial can help you make use of those un-openable drawers that are beneath your sink.
Give yourself more cabinet space by hanging pots, pans, and even cooking utensils from the ceiling. As a bonus, get yourself an attractive overhead rack and if you have a decent set of cookware, you'll end up with a funky, stylish decoration for the kitchen.
Spices and herbs play a big role for many people when it comes to cooking and these petite packages can take up a lot of storage space. Utilizing a spice rack that's mounted onto the inside of a cabinet door allows you to keep your spices organized and make use of an unused space, leaving you the option to utilize your cabinets for store something else, like your pots and pans. Don't feel like paying a lot for a spice rack or don't want to drill holes into your cabinets?
Place a collapsible wine rack on the lower shelf of your refrigerator to keep bottles (wine, soda, water, etc.) on their sides. The one in the photo is modular so that you can add as needed.
If you find that your kitchen smells a bit funky or you just want to conjure memories of mom's chocolate chip cookies, you can easily do so with some vanilla extract. Put two caps full into an oven proof dish and then place it in your oven for an hour at 300 degrees. The smell will encompass your kitchen as well as other parts of your home for about a day. You can also feel free to experiment with other essentials oils like lemon if you'd prefer.
Please note that this Scottsdale Real Estate Blog is for informational purposes and not intended to take the place of a licensed Scottsdale Real Estate Agent. The Szabo Group offers first-class real estate services to clients in the Scottsdale Greater Phoenix Metropolitan Area in the buying and selling of Luxury homes in Arizona. Award winning Realtors and Re/MAX top producers and best real estate agent for Luxury Homes in Scottsdale, The Szabo group delivers experience, knowledge, dedication and proven results. Contact Joe Szabo at 480.688.2020, [email protected] or visit www.scottsdalerealestateteam.com to find out more about Scottsdale Homes for Sale and Estates for Sale in Scottsdale and to search the Scottsdale MLS for Scottsdale Home Listings.