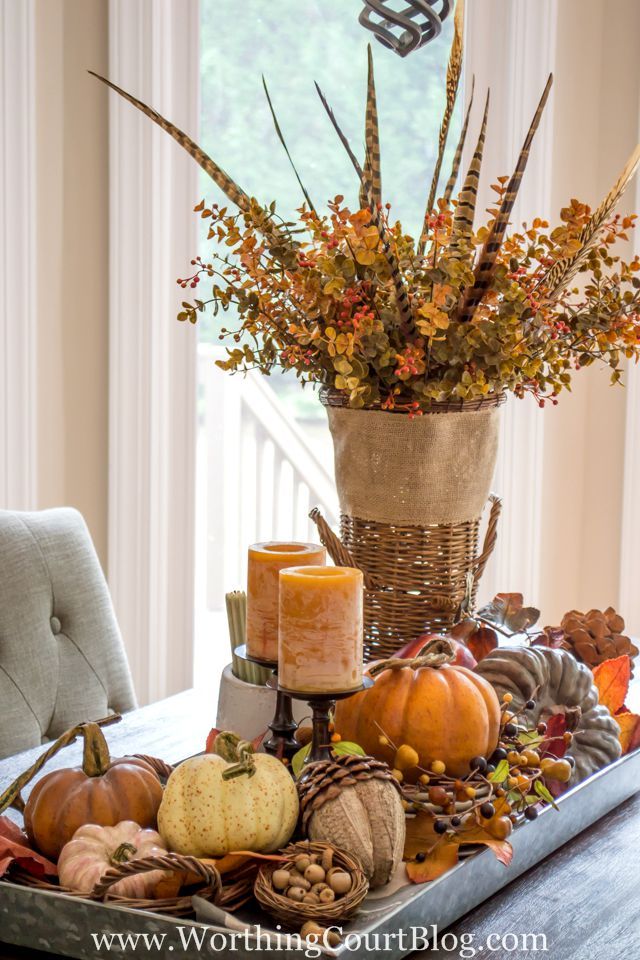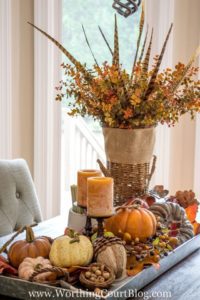 So you bought your pumpkins! Fresh and pretty- the sign of the season, but before you think about dumping them in the trash after Halloween, think again!
Once all the trick-or-treating is over and it's time to change your decor to the next holiday, you may be wondering what to do with all your Halloween pumpkins. Tons of them just get tossed in the trash—according to the U.S. Department of Energy, about 1.3 billion pounds of pumpkins in the U.S. end up in landfills, which is pretty scary! Instead, try our eco-friendly ideas for repurposing, reusing, or recycling your gourds post-October. Even those jack-o'-lanterns that may be looking a little shriveled and sunken still can be useful.
1. You Can Eat Most Pumpkins
Of course, you can always bring any clean, uncarved pumpkins to the kitchen to eat yourself! Toasted pumpkin seeds make a healthy snack, and you can use fresh pumpkin puree in any recipe that calls for the canned version. You'll need to do a little conversion: Keep in mind that one 2-1/2 pound pumpkin is equivalent to about 15 ounces canned pumpkin—the standard grocery store size. Some varieties like Jarrahdale, Hubbard, and Pie pumpkins are grown specifically for eating, so they have naturally sweet, smooth flesh. But you can also doctor up other pumpkin varieties to use in sweet or savory pumpkin recipes (we'd recommend only eating pumpkins that you've kept inside your house though, where they've been safe from insects and other critters).
2. Pass Along Your Pumpkins
Don't want to deal with the pumpkins yourself? No worries! There are plenty of places that may take them off your hands. See if you can donate leftover pumpkins to zoos, animal shelters, farms, or community gardens. They'll be grateful for the compost material or animal snacks. Look local; some towns do a pumpkin collection drive after Halloween, and some farms put out calls for local pumpkin donations. Organizations like Scarce and Pumpkins for the People also have drop-off sites where you can take your old pumpkins, and then they'll compost them to keep them out of landfills.
3. Feed the Birds
Attract feathered friends to your yard by turning your Halloween pumpkin into a bird feeder. Just cut a pumpkin in half horizontally, empty the cavity, and fill it with birdseed. Either leave it out as is or hang it from a tree with several lengths of thick twine or rope wrapped under the base.
You can add the pumpkin's seeds to your regular birdseed, too! Rinse and dry the seeds before mixing them in. Don't flavor or salt the seeds; the birds will eat them as is.
4. Create Compost
Pumpkins make a great addition to your compost pile! Because they're mostly water, they decompose quickly, but it'll go even faster if you break them apart first. Turn pumpkin smashing into a fun family activity—you probably won't have to look far to find willing participants.
Pumpkin composting is pretty simple. Just remember to remove the seeds first so your gourds don't root in the pile. If you'd like, you can save them to try your hand at growing your own pumpkin crop. Just rinse the pulp away and allow the seeds to dry. Store them in an envelope in a cool, dry place until you're ready to plant.
Please note that this Scottsdale Real Estate Blog is for informational purposes and not intended to take the place of a licensed Scottsdale Real Estate Agent. The Szabo Group offers first-class real estate services to clients in the Scottsdale Greater Phoenix Metropolitan Area in the buying and selling of Luxury homes in Arizona. Award winning Realtors and Re/MAX top producers and best real estate agent for Luxury Homes in Scottsdale, The Szabo group delivers experience, knowledge, dedication and proven results. Contact Joe Szabo at 480.688.2020, [email protected] or visit www.scottsdalerealestateteam.com to find out more about Scottsdale Homes for Sale and Estates for Sale in Scottsdale and to search the Scottsdale MLS for Scottsdale Home Listings.