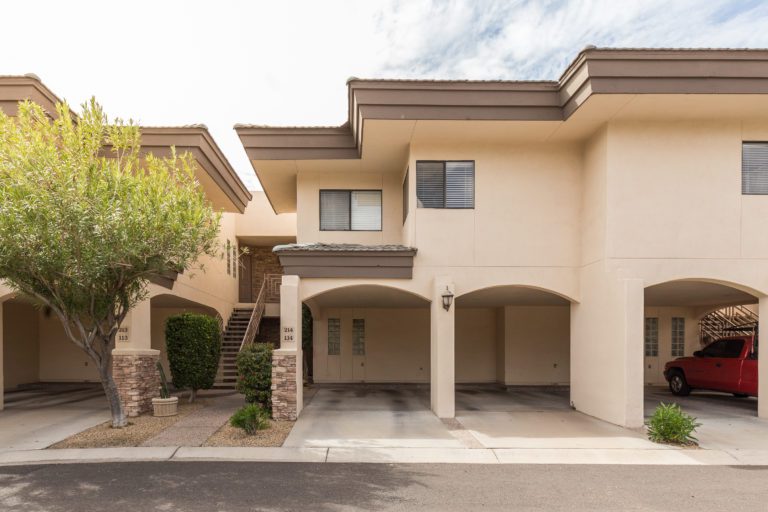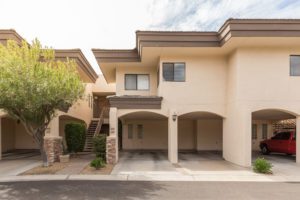 By Joe Szabo, Scottsdale Real Estate Team
Whether you're a professional real estate investor or a homeowner with dreams of renovating to update and improve your house, having a quality home renovation team you can trust is absolutely essential.
After all, even if you're planning on doing some stuff yourself, you're not going to be able to do it all on your own. And you don't want to end up paying top dollar for low-quality work.
So, how can you be sure that you find and hire the absolute best people for the job? If you follow a few simple steps, you can rest easy knowing that you've built a team that will take care of you and your home.
Do you have a plan?
Before you start Googling contractors, plumbers, and other renovation experts, you need to have a plan for your renovation. If you're a design wiz, you might be able to create this plan on your own, but there's nothing wrong with calling in a pro.
Getting an architect or interior designer involved in the process is a good idea, but you need to be very clear about what you want from them and how involved they'll be.
If you don't mind spending some extra money, you could have an architect design your entire remodeling project, hire all of your contractors, and oversee construction for you. Most of us don't have the cash to do that, though, so we make a few compromises.
At this point, put together information on everything that you know you want included in your renovation. Then meet with a few different designers and/or architects to get an idea of what they can do for you.
You can follow the same guidelines to choose a designer, contractor, painter, plumber, or any other member of your team.
Create a list of candidates
To start your search, ask friends and family members who they've worked with on their home renovations. If you have any friends or colleagues in the real estate business, be sure to ask them which renovation experts they recommend. If you don't get a lot of suggestions, go ahead and do a search online for the kind of work you want done.
Before you call anyone on the list, search for customer reviews of their services. Look at review sites to see what real customers have said about them; you want service providers with an overall positive review trend.
Don't worry if you see one or two disgruntled reviews, but if you see more than that, you might want to cross that candidate off your list.
Call your best candidates
Once you've narrowed your list using friends' recommendations and online reviews, it's time to get on the phone. Call each of your candidates and ask them a few questions about their work and experience.
At the very least, you want to make sure they're licensed and insured, how long they've been in business, and how much experience they have with the kinds of renovations you want. You should also ask for references and then follow up on them to make sure your candidates were being honest with you.
If a contractor, designer, or other renovation pro gives you a list of references and most of them don't check out, then they're either working with phone numbers so old that they don't belong to their customers anymore, or they're lying to you. Either way, move on.
Set up in-person interviews
After you talk with your candidates on the phone and follow up on their references, you should have a pretty good idea of which ones you would prefer to work with. Don't just hire someone based on a gut feeling, though. Set up in-person interviews so you can meet face to face and they can see the property and what it needs.
This step is important for a couple of reasons. First, you want to make sure you can actually work with the people you hire, and sometimes things just don't work out that way. Meeting in person gives you the chance to confirm that the two of you will be able to see eye to eye on the project and communicate well.
Second, when service providers see your house firsthand, they'll get a better idea of everything that will go into the project, and give you a more accurate estimate.
Carefully select your general contractor
I follow the tips above whenever I'm hiring anyone for a home renovation, but I pay especially close attention when hiring a general contractor or project manager because they're going to have more responsibilities and freedom to take care of the job.
I hire guys that I really like working with because I know that they'll hire quality subcontractors and take a load off of me while I continue to work on designing new renovations and finding new leads on flip houses.
And while you might not be flipping houses, I'm willing to bet that you have better things to do than figure out how to be your own general contractor and hire every single person who's going to work on your home.
If you start by hiring a couple of key people (like your architect and general contractor), you can save yourself a lot of time and energy later on because they'll take care of hiring subcontractors for you.
Be present, but don't micromanage
Once you've hired your team, you don't want to completely disappear from your home renovation project. Be present and make sure that your workers know how to get in touch with you when you're at work or can't be home.
Be available to give permission on purchases and design decisions, but don't loom over your workers. Micromanaging them will only slow things down and make everyone miserable.
Plus, since you followed these tips, you can be sure you hired a great team and won't have to watch over every little thing they do. So sit back, relax, and watch your home renovation dreams become a reality.
Please note that this Scottsdale Real Estate Blog is for informational purposes and not intended to take the place of a licensed Scottsdale Real Estate Agent. The Szabo Group offers first class real estate services to clients in the Scottsdale Greater Phoenix Metropolitan Area in the buying and selling of Luxury homes in Arizona. Award winning Realtors and Re/MAX top producers and best real estate agent for Luxury Homes in Scottsdale, The Szabo group delivers experience, knowledge, dedication and proven results. Contact Joe Szabo at 480.688.2020, info@ScottsdaleRealEstateTeam.com or visit www.scottsdalerealestateteam.com to find out more about Scottsdale Homes for Sale and Estates for Sale in Scottsdale and to search the Scottsdale MLS for Scottsdale Home Listings.