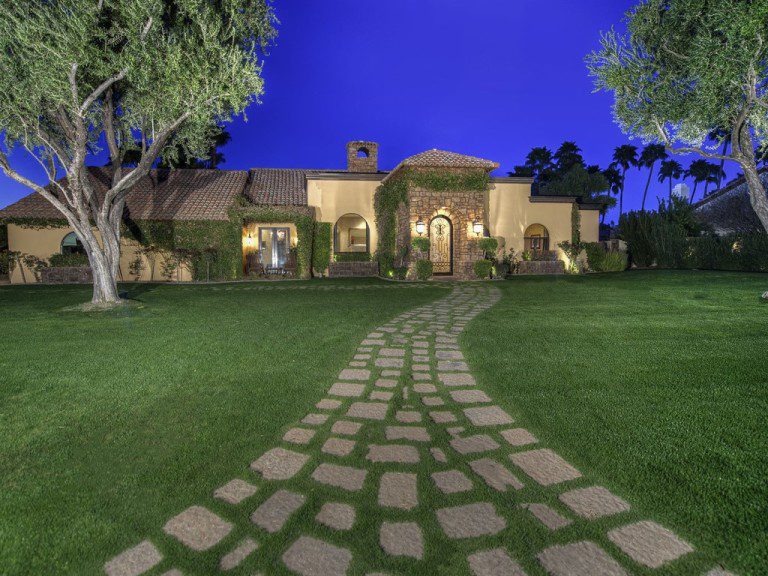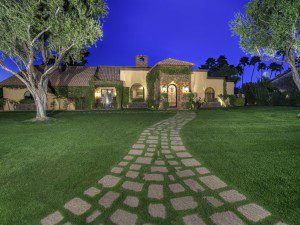 By Joe Szabo, Scottsdale Real Estate Team
Let's face it, first impressions matter. We care about how we dress for a job interview, and we spent extra time in front of the mirror before that first date. When it comes to selling a home, first impressions matter, too.
The term "curb appeal" derives from real estate sales and home design. For years, buyers have formed their first impressions of homes while standing in the street or sitting inside the car, just beyond the curb. Before the advent of text messaging and smartphones, a buyer would get a phone call or fax from their agent about a new listing. The initial drive-by would determine whether or not they would go for an actual showing.
To get that buyer in the door, the seller spent hours, even days, seeding new grass and planting flowers, painting their front door, mulching, weeding and cleaning up the yard. If the home didn't appeal from the curb, buyers moved on to the next house. Curb appeal was always the single most important piece of the home sale puzzle.
Expanded appeal
Today, curb appeal still matters — but it matters differently. Almost every buyer forms their first impression from a home's online photos.
Instead of driving to your home, buyers will scroll through pictures of both the outside and the inside, before ever stepping foot inside. What's more, they may never come to see it if they don't like what they see online.
While the exterior of your home should be high on your priority list, it is most valuable only when the buyer walks up or drives by. But they may not ever get that far.
The interior also needs to show your home in its best possible light, because Web appeal has become the new curb appeal. And if your home doesn't photograph well — either because you didn't have it professionally shot, didn't post high-resolution photos, or you haven't taken the time to prep it — then curb appeal won't even make a difference.
What sellers should do
Sellers need to spend ample time preparing the inside of their home and getting great photos, so buyers will form the best possible impression.
The downside for sellers is that they have to work so much harder than they did just 15 years ago. In our ever-more-visual society, buyers make immediate judgments about a home within moments of clicking on the new listing on their smartphone.
Sellers only have one chance to make a good impression. The home still needs to look good from the curb — but to get the buyers there in person, it needs to look great on the Web.
Please note that this Scottsdale Real Estate Blog is for informational purposes and not intended to take the place of a licensed Scottsdale Real Estate Agent. The Szabo Group offers first class real estate services to clients in the Scottsdale Greater Phoenix Metropolitan Area in the buying and selling of Luxury homes in Arizona. Award winning Realtors and Re/MAX top producers and best real estate agent for Luxury Homes in Scottsdale, The Szabo group delivers experience, knowledge, dedication and proven results. Contact Joe Szabo at 480.688.2020, [email protected] or visit www.scottsdalerealestateteam.com to find out more about Scottsdale Homes for Sale and Estates for Sale in Scottsdale and to search the Scottsdale MLS for Scottsdale Home Listings.