The recent wildfires in California and hurricanes in Puerto Rico, Texas, and the Southeast are a stark reminder that homeowners should periodically check and update their homeowners insurance to make sure they're properly protected.
This fall in California wine country, for example, damages from wildfires are estimated to be $3 to $6 billion, according to RMS, a catastrophe risk modeling company that serves the insurance industry and other businesses. Fire is covered by a standard homeowners insurance policy, but about two-thirds of homes in past California wildfires were typically underinsured by more than $50,000, says Amy Bach, executive director of United Policyholders, a San Francisco-based nonprofit that helps consumers.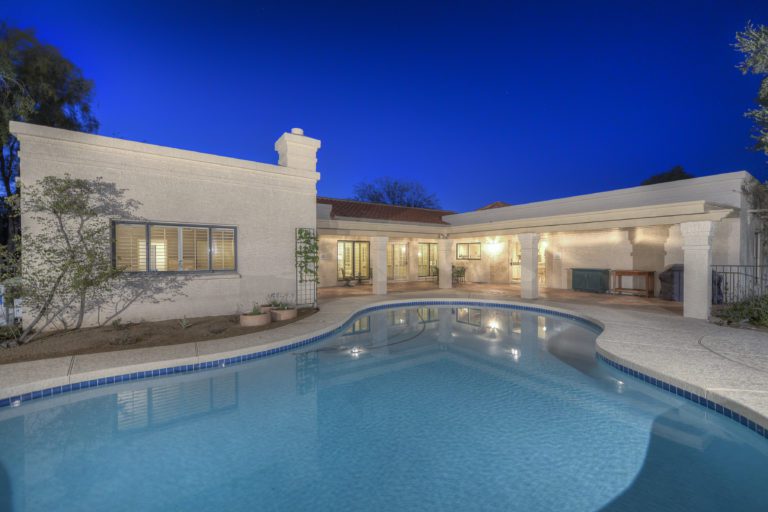 After the recent hurricanes, many residents with homeowners insurance weren't sufficiently covered for damages, either. While standard homeowners insurance policies don't cover floods due to natural disasters, you can buy a separate flood insurance policy. But many residents didn't have such a policy. According to CoreLogic, which provides risk data to major insurance companies, there was about $20 to $30 billion in flood damage from Hurricane Irma alone that wasn't insured.
Buy Right Every Time
Get digital access to unbiased ratings and reviews.
It's never too late to do a homeowners insurance checkup before the next threat heads your way.
"The Atlantic hurricane season runs through Nov. 30, and we're actually coming off the peak right now. But Hurricane Sandy was a late October storm," says David Dilley, senior research and forecaster for Global Weather Oscillations, an Ocala, Fla., firm that provides long-range cyclone forecasts to insurance companies and other businesses.
And the annual extreme-weather cycle will probably start all over again in the new year with severe winter storms. After that, March through August is peak season for tornadoes. Wildfires also tend to flare up in spring and summer, and the Atlantic hurricane season starts again in June.
7 Steps to Full Coverage
Norrine Brydon, head of research for CoreLogic, recommends that you meet with your insurance agent to ensure that you're properly covered. He or she will have software that can estimate the replacement cost of your home should the worst happen.
Keep in mind that market value isn't comparable to construction cost, Brydon says. Market value includes the cost of the land and depends on things like your home's location, the price you could sell your house for, and the economy. The cost of new construction to replace your home could be very different.
To make sure you get the most accurate replacement costs, follow these steps:
Review your home's vital statistics as listed in your policy. Make sure the policy includes correct information about your home's square footage, the number of bedrooms and bathrooms, its age, and the structural materials it was built with. Also check that the type of flooring listed in the policy is accurate.
"If you've added a second story to the house or remodeled with top-of-the-line upgrades, keep your agent in the loop," says Chris Hackett, senior director of personal lines at the Property Casualty Insurers Association of America, a trade group. Such a change would make a big difference in how much insurance you need.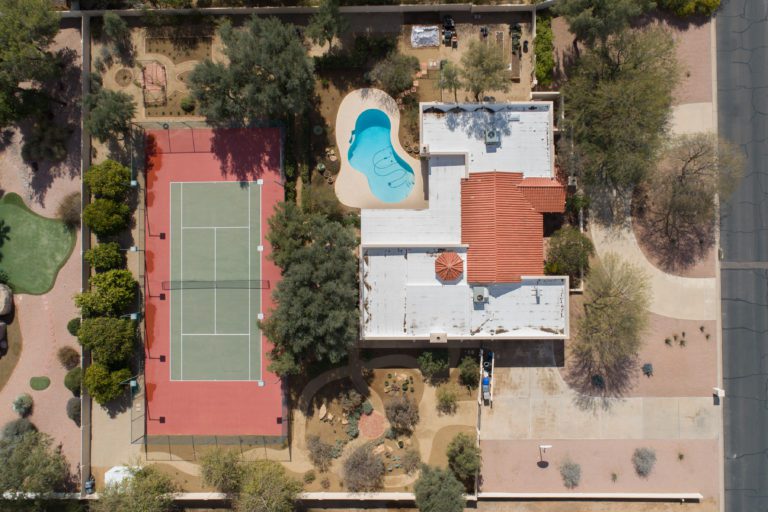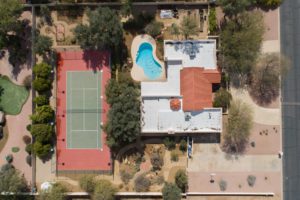 Get a "new policy" quote. Even if you're renewing your policy, ask your agent to recalculate your home's reconstruction value using the most current construction cost data and updated property details. A "new policy" estimate will likely be more precise than a "renewal" quote, which may be based on less up-to-date info.
Request a copy of the reconstruction valuation report. Review it for accuracy and make any corrections necessary. Ask the agent if you have any questions.
Repeat this process every year or two. One reason so many are underinsured is inertia. Homeowners buy insurance when they buy their home, then they forget about it. Rising construction costs can quickly make your policy limits outdated.
Buy the extended replacement cost endorsement. Most homeowners insurance provides for replacement costs up to specified limits. Hackett says you want extended replacement cost coverage, which will typically pay up to 25 percent above your limits. That costs more, but it's especially important when natural disaster strikes and the sudden increased demand for construction labor and materials causes price spikes.
Protect against other perils. Another reason homeowners can find themselves underinsured is because standard homeowners insurance policies don't cover everything. You'll need additional policies for flooding and earthquakes. You might also need separate policies for hurricanes, wind, and hail if you live in a high-risk zone.
Consider getting a "floater" to your policy. If you own unusually valuable furs, jewelry, silverware, or artwork, a "floater" could cover the full value of those items. If you live in an older home, consider adding an ordinance or law endorsement (an extra feature), which will help pay the higher cost of bringing plumbing, wiring, or other key systems up to current codes when rebuilding.
Please note that this Scottsdale Real Estate Blog is for informational purposes and not intended to take the place of a licensed Scottsdale Real Estate Agent. The Szabo Group offers first class real estate services to clients in the Scottsdale Greater Phoenix Metropolitan Area in the buying and selling of Luxury homes in Arizona. Award winning Realtors and Re/MAX top producers and best real estate agent for Luxury Homes in Scottsdale, The Szabo group delivers experience, knowledge, dedication and proven results. Contact Joe Szabo at 480.688.2020, [email protected] or visit www.scottsdalerealestateteam.com to find out more about Scottsdale Homes for Sale and Estates for Sale in Scottsdale and to search the Scottsdale MLS for Scottsdale Home Listings.