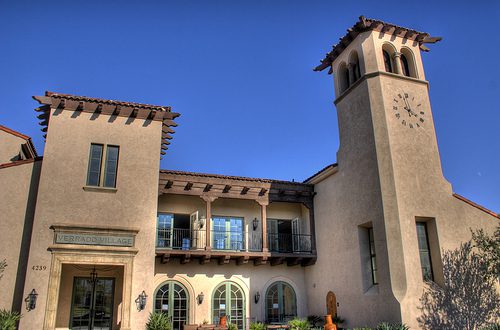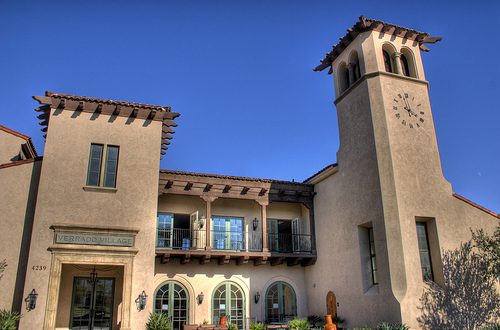 By Joe Szabo,ScottsdaleReal Estate Team
The Mediterranean house plan is defined by an open style with large exterior windows, a low-pitched, tiled roof, and stucco or brick siding. This openness hearkens toward pleasant weather, making the Mediterranean house plan a favorite for warm climate locales. While any house plan seeks a stunning appearance, few equal the raw curb appeal of the Mediterranean design. Its hallmark archways and verandas provide a sense of luxury without going over the top. You're not going to choose a Mediterranean house plan for a tiny bungalow-sized house, but your house doesn't have to break the bank, either. One-story or two, large or small, a Mediterranean house plan is an architectural style that can be tailored to meet any budget.
Mediterranean Home Plan Features
There is no one feature that defines a Mediterranean home plan. Extensive window installations, low-pitched roofs, and customary vaulted ceilings create the customary Tuscan feel, but the desired effect should be more important than any strict guidelines that must be met to create an authentically Mediterranean style home.
Tied to the mild climate of theMediterranean, the home's exterior design is usually only part of the equation. Landscaping is often an integral part of the puzzle. Courtyards, swimming pools, semi-elaborate gardening, and other landscaping emphasize the same openness you find inside the house. In many ways, your yard becomes the buffer that creates the privacy the windows would otherwise betray.
Please note that this Scottsdale Real Estate Blog is for informational purposes and not intended to take the place of a licensed Scottsdale Real Estate Agent. The Szabo Group offers first class real estate services to clients in the Scottsdale Greater Phoenix Metropolitan Area in the buying and selling of Luxury homes inArizona. Award winning Realtors and Re/MAX top producers and best real estate agent for Luxury Homes inScottsdale, The Szabo group delivers experience, knowledge, dedication and proven results. Contact Joe Szabo at 480.688.2020, info@ScottsdaleRealEstateTeam.com or visit www.scottsdalerealestateteam.com to find out more about Scottsdale Homes forSaleand Estates forSaleinScottsdaleand to search the Scottsdale MLS for Scottsdale Home Listings.