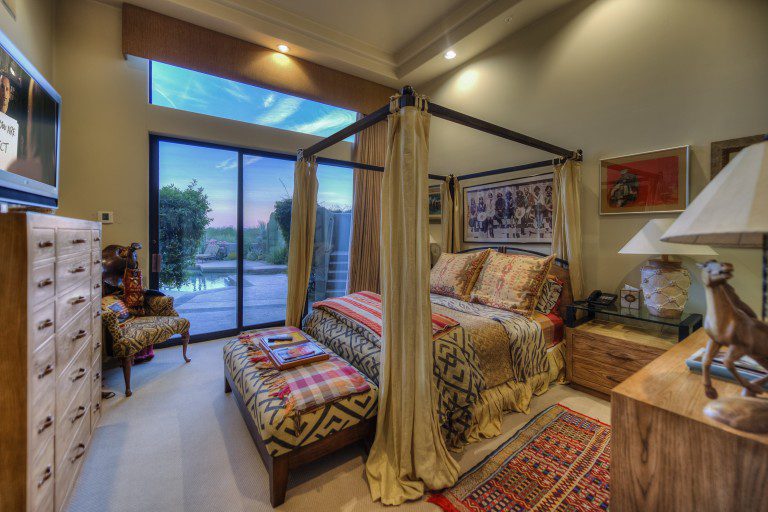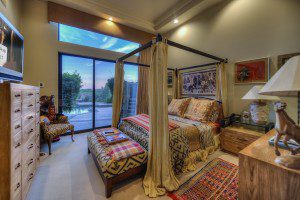 By Joe Szabo, Scottsdale Real Estate Team
The Mediterranean coast has always inspired travel envy, and it inspires decor envy, too. The natural combination of sea shores and exotic landscapes has a way of captivating the senses.
Whether or not you've traveled to Spain, Greece, Italy or Morocco, you can bring that Mediterranean flair to your home with these 10 accessories and design motifs.
Natural wood accents
Any natural wood elements, particularly exposed beams and wood floors, are key components of Mediterranean homes. Smaller rustic natural pieces such as driftwood add to the feeling of being just off the water, where the salt breeze texturizes the wood.
For a more portable addition, look for wood mirrors, sculptures, hooks and decorative boxes.
Terra-cotta pots and plants
Outdoor living is a key part of the Mediterranean lifestyle, and one you can easily emulate with plenty of plants, both indoors and outdoors. Hang them and place them on the floor in large terra-cotta pots.
Citrus trees add a particularly lovely component from the region — and will provide you with fresh lemons, limes and oranges to add to a pitcher of sangria, too.
Wrought iron
Wrought iron accessories — especially lamps, screens and wall hangings — will bring a slightly Moroccan flair. These are also reminiscent of the very common balconies and doors in the area's open-concept homes.
Bright tile and mosaics
A key element of Mediterranean style is brightly colored tile and mosaics. Wall hangings, backsplashes, mirrors, frames and pottery made of brightly colored tile or a mosaic are a sure sign of the coast. A row of mosaic frames mingled with wood frames on a bookshelf is a perfect addition.
Romantic touches
A few romantic touches, such as sheer curtains to let in a nice ocean breeze and soft blankets nearby to fend off the chill, will make your Mediterranean-style home really come alive. Keep the blankets in a big woven basket near the couch, and add a bunch of lavender to the basket for a calming scent and touch of France.
Candles and mirrors
Similarly, candles and mirrors add romantic touches that evoke the spirit of a warm Mediterranean night. Mirrors reflect the warm candlelight and make your abode glow with the aura of a sunset over the sea. Try a large mirrored plate with white pillars on the center of the coffee table, or embellished votives lining a mantle.
Texture, texture, texture
Textured walls and building materials are a trademark of the building style in most Mediterranean countries. If you're up for texturizing your walls, a sand or sky tone of tan or blue will suit the style nicely.
If not, add texture with pillows, rugs, and even ornate room dividers. Rugs in particular are a great way to add texture: mix and match woven seagrass with Oriental rugs to capture the essence of the entire region.
Add cushions
The bold furniture of the style can vary by country, but heavy, low pieces are always appropriate when topped with cushions, which are an easy update for existing furniture.
For a more Greek style, sleek solid-color cushions are ideal. For more Italian flair, try neutral striped cushions and more bare wood furniture. Of course, floor cushions are a great addition, too.
Ropes, columns, statues, Greek key and scrolls
Details inspired by the history of these nations — such as ropes, columns, the classic Greek key design, and scrolls on rugs, plaster, wall hangings, decorative vases and more — will bring the sense of a unique antique find. Try braided drink coasters or columns as plant stands.
Please note that this Scottsdale Real Estate Blog is for informational purposes and not intended to take the place of a licensed Scottsdale Real Estate Agent. The Szabo Group offers first class real estate services to clients in the Scottsdale Greater Phoenix Metropolitan Area in the buying and selling of Luxury homes in Arizona. Award winning Realtors and Re/MAX top producers and best real estate agent for Luxury Homes in Scottsdale, The Szabo group delivers experience, knowledge, dedication and proven results. Contact Joe Szabo at 480.688.2020, info@ScottsdaleRealEstateTeam.com or visit www.scottsdalerealestateteam.com to find out more about Scottsdale Homes for Sale and Estates for Sale in Scottsdale and to search the Scottsdale MLS for Scottsdale Home Listings.