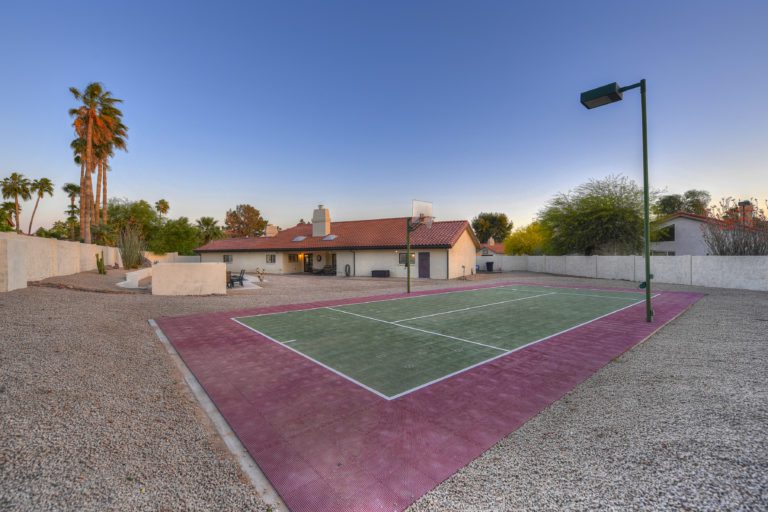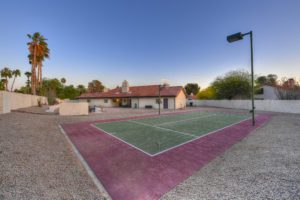 By Joe Szabo, Scottsdale Real Estate Team
Disneyland, the beach, camping, Grandma's … just a few of the many places your kids would nominate as a vacation destination this summer. But staying home?
B-O-R-I-N-G.
So, how do you sell a staycation to your little rascals? Oh, and not spend a ton of money? Fill it with fun and adventure.
Look for activities that are simple to pull together and entertaining for all ages — bonus points for those with educational benefits.
Check out these nine kid- and budget-friendly ideas — and a few tips from a frugal mom — that will make your summer staycation just as lively and memorable as any trip.
Camp out in your backyard
Pitch a tent, pull out the camp chairs, and roll out those sleeping bags. It's time to go camping – in your backyard! This just might be the quintessential summer staycation experience that every kid should have.
Study the local flora and fauna; practice wilderness skills; roast marshmallows over a fire pit, grill or in the microwave; tell scary stories; spot constellations in the night sky.
You'll get all the fun of camping without the long drive or gross campsite bathrooms.
World culture day
Immerse yourself in a different culture for a day. Pick a city, country, or area of the world that fascinates you and your children.
Explore the culture by making decorations or outfits, following customs, and using typical language phrases. Make a meal from the country, play traditional games, and learn fun facts from library books or websites.
"If you live in a city or metropolitan area, you can recreate any number of cultures," explains a Pittsburgh mom and budget blogger at Femme Frugality. Femme created a "Parisian experience" in Pittsburgh by visiting museums and cathedrals, checking out a bridge with love locks, and dining at an outdoor cafe and French restaurant — all within her hometown.
Get your chef on
Have a budding Jamie Oliver or Rachael Ray on your hands? Let your little chefs put their skills to the test with a fun "Top Chef" style competition. Introduce a mystery ingredient, work in teams, and see what you can come up with.
If competition isn't your style, simply head to the farmer's market or grocery store and pick out a unique ingredient and see what your family can come up with to use it in a dish.
Have a sweet tooth? Have a bake off and create your favorite cookies, cupcakes, or cake. Share the goodies with friends and neighbors, too.
Family carnival
Create your very own town fair, and bring your friends and family members in on the fun. Serve up classic carnival food like corn dogs, french fries, funnel cake, and cotton candy.
Set up DIY games like ring toss, cake walk, Plinko, corn hole, balloon darts, a fishing hole and more.
Ask guests to bring a game or food item to share the work.
Finish off the night with an outdoor movie by stringing up a sheet and using a projector.
Learn something new
Expand your horizons by learning something new. Take an online course on Craftsy.com to learn a new skill or craft; figure out how to play an outdoor game like bocce ball or croquet; practice a different language with books from the library; or hit the zoo to learn about a new animal.
Femme's trick is checking out homeschooling blogs; they are a great resource for fun activities that also have an educational component."Prep materials and gather ideas ahead of time to prevent the typical summer educational slide and avoid 'I'm bored' comments," she advises.
Build a fort
Wrangle up all the cardboard boxes, blankets, chairs and pillows you can muster and build the ultimate playhouse or fort.
Construct tunnels with boxes (bonus if you can snag a large refrigerator box); create 'rooms' with blankets and chairs; and arm your fortress by building a pillow moat. Play princesses and knights or just snuggle up in your cozy den and watch a movie — don't forget the popcorn.
Keep the fun going into the night: Add twinkle lights and have a sleepover in your new castle.
Cool down with water play
Hot summer day? Cool down by making your own backyard into a mini water park.
Break out the sprinkler and burn off some energy by splashing around. Fill the kiddie pool and hop in with your little ones, or wage a water balloon or squirt gun fight for an afternoon that's guaranteed to cool you off and make you feel like a kid again.
Live in an apartment or don't have the water gear? Head to your local splash pad or community pool. To save money, look for free or discount promotions at the pool or water park.
Find your inner Van Gogh
Arts and crafts are a great way to get those creative juices flowing, make fun memories, and create cool pieces to treasure for years to come.
Tie-dye some plain T-shirts, create your own playdough using flour and salt, make beaded bracelets, or try your hand at loom weaving.
Keep things simple by drawing with some sidewalk chalk, building a birdhouse out of Popsicle sticks, or simply getting messy with some finger paint.
Not sure where to start? Find age-appropriate crafts by checking out Pinterest or kid's craft blogs for inspiration.
Plan a treasure or scavenger hunt
Make like a pirate and go on a treasure hunt. Set up a string of clues for your kids to follow that lead them all around the house, yard, and even the neighborhood. Make up your own clues or check online for clever rhyming ones or location ideas.
End the hunt with a fun prize, which can be anything from a chest full of faux gold doubloons, a long-desired toy or trinket, or a plate of fresh cookies or cupcakes. Add a dash of extra fun by dressing up as pirates or explorers.
Whether you have a lot of free time or a little, a chunk of change to spend or a limited budget, there are plenty of fun staycation ideas to make your summer special.
The key is getting creative, thinking like a kid, and employing the resources that you have at your fingertips. Your kids will remember the magic of experiencing little moments and everyday things with you — and not how much money you spent.
Please note that this Scottsdale Real Estate Blog is for informational purposes and not intended to take the place of a licensed Scottsdale Real Estate Agent. The Szabo Group offers first class real estate services to clients in the Scottsdale Greater Phoenix Metropolitan Area in the buying and selling of Luxury homes in Arizona. Award winning Realtors and Re/MAX top producers and best real estate agent for Luxury Homes in Scottsdale, The Szabo group delivers experience, knowledge, dedication and proven results. Contact Joe Szabo at 480.688.2020, [email protected] or visit www.scottsdalerealestateteam.com to find out more about Scottsdale Homes for Sale and Estates for Sale in Scottsdale and to search the Scottsdale MLS for Scottsdale Home Listings.