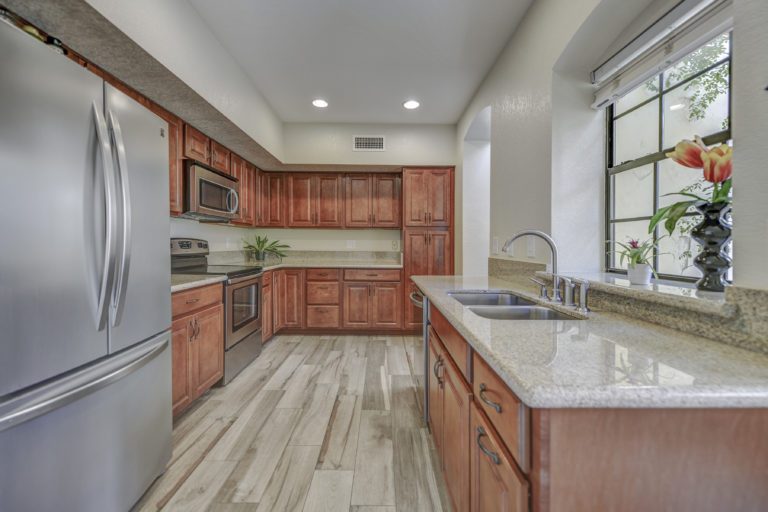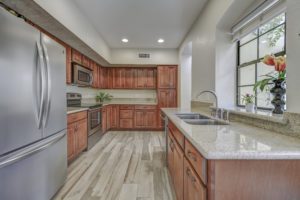 The sponge and the sink are obvious culprits, but other everyday kitchen objects can harbor germs that cause foodborne illnesses — or worse.When researchers from NSF International, a non-profit public health and safety organization, asked 20 families to swab 14 different kitchen items they found some surprising items were contaminated with various combinations of foodborne illness-causing germs such as E. Coli, Salmonella, Listeria and mold and yeast. This is a health hazard that's common in households across the country. 21 percent of cases of foodborne illness are actually due to food consumed in private homes, according to the U.S. Centers for Disease Control and Prevention. Here are some of the worst germ breeding grounds that are actually dirtier than a toilet seat!
Be honest: when was the last time you cleaned the knife block, if ever?
De-gunk it: Remove the knives, then turn the block upside down to shake out crumbs. (You can also use a can of compressed air, like a computer keyboard cleaner.) Wash the block in hot soapy water and get in the slots with a small brush, like the kind designed to clean baby bottle nipples. To sanitize, soak the block in a mixture of one gallon of lukewarm tap water and 1 tablespoon of 5.25 percent household bleach, or just fill the knife slots with the mixture. Let it sit for one minute, then rinse thoroughly with clean tap water and place upside down to dry. Avoid germ buildup by washing knives and letting them dry completely before you put them back in the block. Another place that holds a lot of germs, your phone screen. Here is how dirty it actually is.
Salmonella, Listeria, and yeast and mold are partying it up in here with your cukes and carrots, and a dirty drawer could contaminate new clean veggies you put in there, Lisa Yakas, a microbiologist and senior project manager at NSF, told CBSNews.com. De-gunk it: As with the veggie drawer, you need to remove the whole thing and wash it with soap and water.
It's not surprising that the home of raw meat would host Salmonella, E. Coli, yeast and mold, but ask yourself: How often do you give it a proper cleaning?
De-gunk it: NSF recommends that once a month, you remove the drawer from the fridge and wash the bin with warm water and a mild detergent. You can get rid of odors with a baking soda solution (about 1 to 2 tablespoons of baking soda in 1 quart of water). Let everything dry thoroughly. Watch out for these scary germs that could be lurking on your clothes right now.
Please note that this Scottsdale Real Estate Blog is for informational purposes and not intended to take the place of a licensed Scottsdale Real Estate Agent. The Szabo Group offers first-class real estate services to clients in the Scottsdale Greater Phoenix Metropolitan Area in the buying and selling of Luxury homes in Arizona. Award-winning Realtors and Re/MAX top producers and best real estate agent for Luxury Homes in Scottsdale, The Szabo group delivers experience, knowledge, dedication and proven results. Contact Joe Szabo at 480.688.2020, [email protected] or visit www.scottsdalerealestateteam.com to find out more about Scottsdale Homes for Sale and Estates for Sale in Scottsdale and to search the Scottsdale MLS for Scottsdale Home Listings.