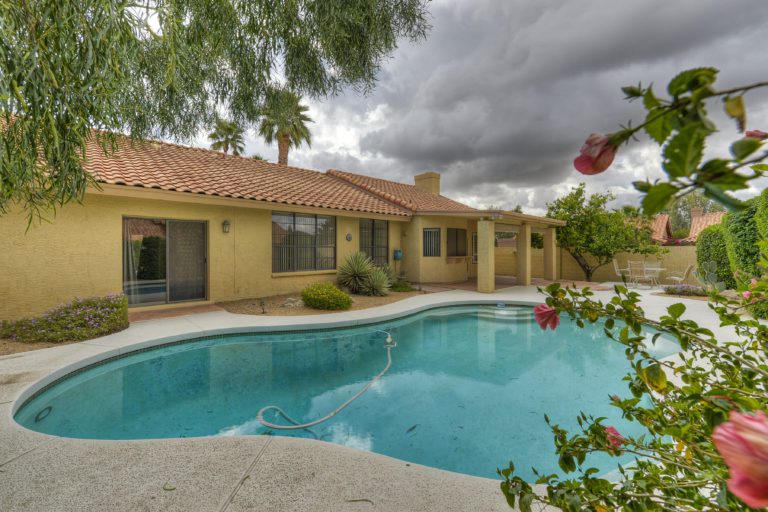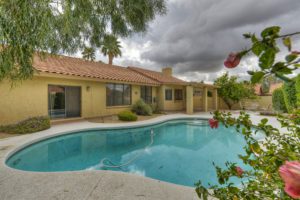 By Joe Szabo, Scottsdale Real Estate Team
Retirement is all about doing what you love in the comfort of your own home. But is your home set up to help you with the hobbies you love?
With all the extra time you have to relax, your home should reflect your lifestyle. Follow these six tips to reorganize your home and create new leisure spaces for your hobbies.
Rebuild your reading nook
Turn an old workspace into a refreshing reading nook. That way you can set aside investment newspapers and scholarly journals and turn to a favorite novel instead.
Sit comfortably. Place a favorite chair next to the window for natural light.
Kick up your feet with a footstool. A small footstool will provide extra comfort for long hours of reading.
End the hunt for your reading glasses. Keep reading glasses close at hand with a small side table.
Add an overhead reading lamp. When the sun goes down, you can still turn to the next page.
Renovate your garage workspace
Avoid a dark and unorganized garage, and create new space without sacrificing inventory.
Raise the height of your workbench. You're less likely to strain your back when you don't need to hunch over a low table.
Add a pegboard wall for tools behind your workbench. You'll have a place for all your tools — no reaching for the toolbox required!
Organize your supplies by type. Separate motor oil from antifreeze to avoid confusion when working under the hood.
Install proper overhead lighting. Don't stumble in the dark. Add a light switch next to the door to avoid missteps.
Revamp your baking area
Pulling freshly baked chocolate-chip cookies out of the oven is great, but forgetting the chocolate chips is not. Find a place for everything, and you'll never overlook that crucial ingredient again.
Store baking ingredients on a Lazy Susan. Access everything you need for the recipe in an instant.
Clip your cookbook to a pants hanger. Hang the cookbook from your cabinets at eye level for easy reading.
Invest in lightweight pots and pans. Forgo the struggle to lift heavy cast-iron cookware. Aluminum pots and pans are lightweight and durable.
Use a timer. Don't leave the apple pie in to burn. Set a timer to have perfectly golden brown crust every time.
Reorganize your crafting
Skip piling crafts on the kitchen table, and convert the old office into a craft room.
Use a height-adjustable table. Move the table from sitting to standing height whenever your back needs a break.
Invest in an ergonomic chair. Proper back and spine support will make it easier to craft until your project is finished.
Store all your supplies in one place. This reduces the need to move supplies around, and prevents them from piling up in unwanted areas.
Add a pegboard wall. Take a tip from your garage and hang your crafting tools for easy access.
Renew your love of shopping
You don't need to leave the comfort of your home to go to the store. Stay cozy while shopping from home.
Unplug from the desktop computer. No need to hunch over a bulky computer monitor. Invest in a handheld tablet for easy shopping throughout your home.
Choose a firm couch. Support your body while browsing — keep a cushion and a soft throw blanket handy.
Turn on sales notifications. Never miss a sale again! Sign up for online sales notifications, and jump on them right away with your tablet.
Return with ease. Did the order not work out? Schedule a return service pickup from your home so you don't have to make the trip to the post office.
Restore your napping space
Enjoying an afternoon nap used to be a luxury. Now that it can be an everyday practice, make sure your bedroom is properly equipped.
Invest in a new mattress. A firm ergonomic mattress keeps your body supported while you sleep.
Hang new window shades. Choose shades that reduce or completely block light to allow your eyes to rest.
Add background noise. Soft classical music or nature sounds will help your mind relax.
Set an alarm. Avoid post-nap grogginess by resting no more than an hour.
Never stop doing the hobbies you love
Retirement should be easy, so don't let your home slow you down.
Your redesigned leisure spaces will leave you free to create and explore new avenues with your favorite hobbies.
Please note that this Scottsdale Real Estate Blog is for informational purposes and not intended to take the place of a licensed Scottsdale Real Estate Agent. The Szabo Group offers first class real estate services to clients in the Scottsdale Greater Phoenix Metropolitan Area in the buying and selling of Luxury homes in Arizona. Award winning Realtors and Re/MAX top producers and best real estate agent for Luxury Homes in Scottsdale, The Szabo group delivers experience, knowledge, dedication and proven results. Contact Joe Szabo at 480.688.2020, [email protected] or visit www.scottsdalerealestateteam.com to find out more about Scottsdale Homes for Sale and Estates for Sale in Scottsdale and to search the Scottsdale MLS for Scottsdale Home Listings.