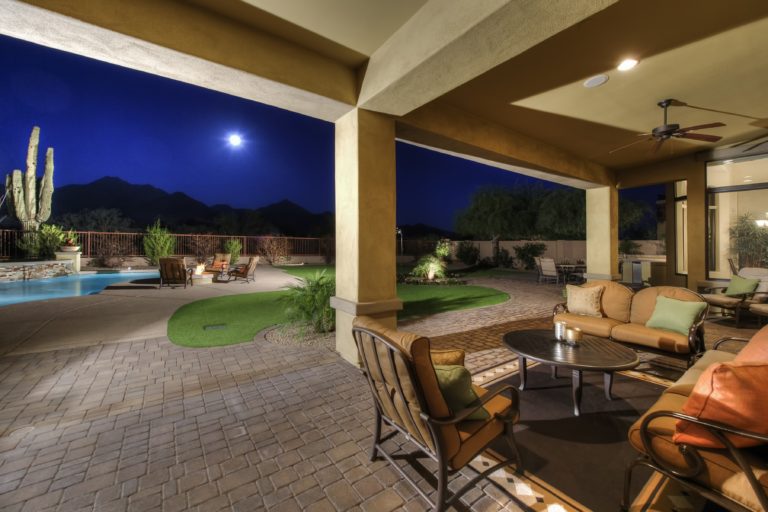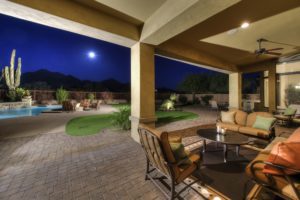 By Joe Szabo, Scottsdale Real Estate Team
Anyone who has ever rented knows it has its advantages. You don't have the stress of a mortgage, the landlord is on the hook for repairs, and, best of all, it's easy to move when you desire a change in digs.
The same benefits hold true for families that rent, but with so many individuals' well-being on the line — spouse, kids, pets, maybe even aging parents — shopping for a rental means keeping a few extra tips in mind.
The three factors that concern rental-seeking families the most are location, value, and convenience, according to Carol Jackson, an area vice president at Morgan Properties.
Knowing that, take these key considerations into account when searching for the perfect rental for you and your family.
Schools and childcare
Mollie Churchill was already renting her urban Baltimore row house when she gave birth to her son, who is now two. While one of the first tips for any renter is to seek a home near good schools, for Churchill, finding a good nanny share was of more imminent concern.
Luckily, her location lent itself to success: "It's easier to find someone to share with, since I live in a place where there are just more people," Churchill says of her urban neighborhood.
Whether in a suburban or urban location, access to quality childcare and schools will be a deciding factor for many families.
Overall location
Parks, playgrounds, Little League teams, nearby museums — a rental's location dictates a family's quality of life. It also determines the daily work commute, which should be kept to a minimum for sanity's sake.
City location isn't the only consideration to keep in mind, however. An apartment's location within a complex can be just as important. Will your child be spending substantial time on the basketball court or at the playground? "Consider a unit near those facilities so you can keep tabs from the window," says Jackson.
Safety
A host of safety issues come into play when families shop for a rental, especially in units built before 1978 that may contain lead paint. "Ask about the presence of lead and request to see the landlord's lead-free certification if applicable," advises Churchill. "If your landlord is squeamish, then that's a big red flag."
You should also ask if childproofing is allowed, such as installing gates or cabinet safety locks.
Finally, ask yourself if the apartment's decor is appropriate for children. Will your baby be tempted to put crumbly pieces of the oh-so-chic exposed brick wall in her mouth? If so, then the lease might be a pass.
Space
Sarah Murtaza is expecting her first child later this year and is worried about space in the 1-bedroom apartment she shares with her husband in the heart of Washington, D.C. They're already pondering where to put a bassinet and crib. "Building a nursery or finding space for baby clothes is a challenge for us right now," Murtaza says.
For expanding families, an in-building storage space, a tiny study, or a high person-to-closet ratio can provide the square footage necessary for new belongings.
If these aren't an option, see if moving into a larger, albeit pricier, unit within the building is possible. Changing units is often permitted, and some management companies even waive move-in fees if you do it.
Amenities
What Murtaza's unit lacks in space, the building makes up for in amenities, including a rooftop deck, a trash room on every floor for easy diaper disposal, and a dishwasher, washer, and dryer in each unit.
Conveniences like these can be a deciding factor in whether to sign a lease, as are playgrounds, dog parks, and other family-friendly spaces.
Scams
Shopping with a child in tow often adds frustration to the already tedious process of finding an apartment. That said, Marc Hagerthey, a Maryland-based real estate agent with Re/Max Components, advises that you never take any shortcuts, and be wary of Craigslist scams.
"Make sure you are dealing with the property owner by researching your local property tax records online, or make sure you are dealing with a reputable property management company," he says.
A dream rental for you and your family is out there — follow these tips, and you're sure to make the search a smooth one.
Please note that this Scottsdale Real Estate Blog is for informational purposes and not intended to take the place of a licensed Scottsdale Real Estate Agent. The Szabo Group offers first class real estate services to clients in the Scottsdale Greater Phoenix Metropolitan Area in the buying and selling of Luxury homes in Arizona. Award winning Realtors and Re/MAX top producers and best real estate agent for Luxury Homes in Scottsdale, The Szabo group delivers experience, knowledge, dedication and proven results. Contact Joe Szabo at 480.688.2020, info@ScottsdaleRealEstateTeam.com or visit www.scottsdalerealestateteam.com to find out more about Scottsdale Homes for Sale and Estates for Sale in Scottsdale and to search the Scottsdale MLS for Scottsdale Home Listings.