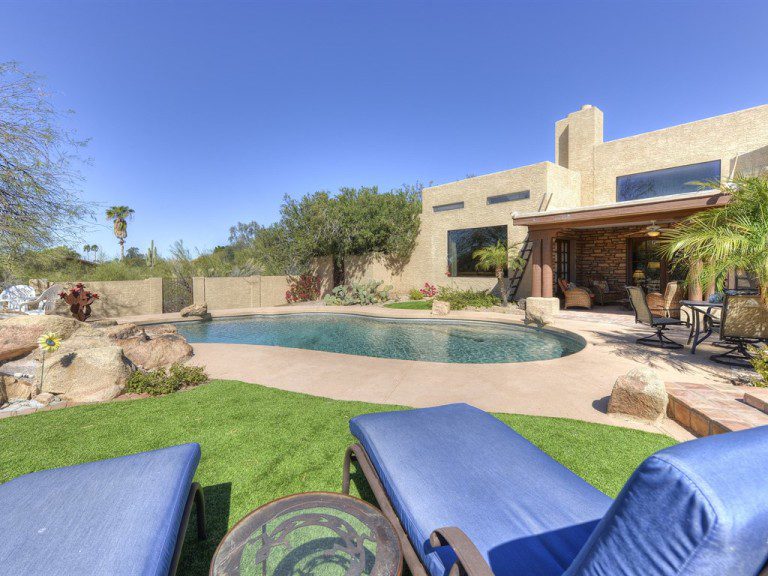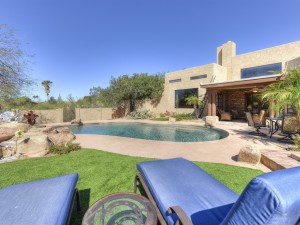 By Joe Szabo, Scottsdale Real Estate Team
When you're retired, the world is your oyster. You have no job to tie you down. You are free to move wherever you choose.
Retirement is the perfect time to move to your dream city. When you are putting together your list of new city must-haves, don't forget to put 'senior-friendly' on the list.
What makes a city senior-friendly?
Even if you don't feel like a senior yet, your retirement home should be able to support you as you age. Living in a community that is accessible and senior-friendly will only enhance your retirement.
Make sure to consider the following questions before you move:
Are the neighborhoods walkable? Look for wide, well-maintained sidewalks and walking trails.
Is there an extensive public transportation system? At some point, you may have to stop driving. Good public transit will let you stay independent and get everywhere you need to go.
Is your target neighborhood safe? Look up the crime rate and ask about a community watch program. When you visit, make sure you feel safe walking around town.
Is there a community of like-minded seniors? Visit the city and get a feel for the local community and senior centers. Find out if they have programs you're interested in and people you would like to get to know.
What on-demand services are offered to seniors? Look for shuttles, food delivery, and home maintenance services that can bring necessities straight to your door.
Is there quality healthcare? A senior-friendly city has good doctors, hospitals, and pharmacies nearby.
The best senior-friendly cities
With the entire country at your fingertips, let's narrow down your list. One of these four cities might just be your new dream home. All have low crime rates compared to the national average, quality healthcare, and plenty of transportation options.
Fremont, CA
Fremont is centrally located, with the entire Bay Area within reach. With multiple train lines, you can easily travel to San Francisco for the day. In the city itself, residents enjoy access to more than 50 parks, plus a variety of senior centers and active senior living communities.
Fremont was created from the merger of five smaller communities. That means each little town has a post office and library at your disposal, in addition to citywide resources. You will love Fremont's bright, suburban feel and beautiful California weather.
La Crosse, WI
La Crosse is a vibrant city that is consistently ranked highly for livability. Offering stunning views of the Mississippi River, the city has a strong arts and music culture and is full of historical landmarks.
La Crosse is a technology and medical hub with great healthcare opportunities. It's famous for the quality and taste of its award-winning tap drinking water, pulled directly from a deep underground artesian aquifer.
Scottsdale, AZ
Scottsdale is known for its retirement communities. In fact, 43 percent of its population is over 50 years old. You will be surrounded by people your age.
The city has plenty of support for older adults, but Scottsdale is also a lively tourist destination, so there's no lack of entertainment, including casinos, restaurants, and a bustling nightlife.
If you love the heat, Scottsdale is the place for you. Winters are mild, and summers are hot, with temperatures regularly over 100 degrees.
The city has a great public transit system, which includes the Scottsdale Trolley, a free bus service that circulates through the city. For healthcare, you have access to one of the Mayo Clinic's major national branches.
Boston, MA
Boston is a big city with a small-town feel. Residents have access to its great transportation system and international center of higher education and medicine. One of the oldest cities in the United States, Boston is full of history to explore.
Boston has a strong literary and music culture. It's home to the renowned Boston Symphony Orchestra and the Boston Ballet. It has a highly ranked park system and is so walkable that it has been nicknamed "The Walking City."
The city has very good air quality, and its drinking water is so pure that it satisfies federal water quality standards without filtration.
Please note that this Scottsdale Real Estate Blog is for informational purposes and not intended to take the place of a licensed Scottsdale Real Estate Agent. The Szabo Group offers first class real estate services to clients in the Scottsdale Greater Phoenix Metropolitan Area in the buying and selling of Luxury homes in Arizona. Award winning Realtors and Re/MAX top producers and best real estate agent for Luxury Homes in Scottsdale, The Szabo group delivers experience, knowledge, dedication and proven results. Contact Joe Szabo at 480.688.2020, [email protected] or visit www.scottsdalerealestateteam.com to find out more about Scottsdale Homes for Sale and Estates for Sale in Scottsdale and to search the Scottsdale MLS for Scottsdale Home Listings.