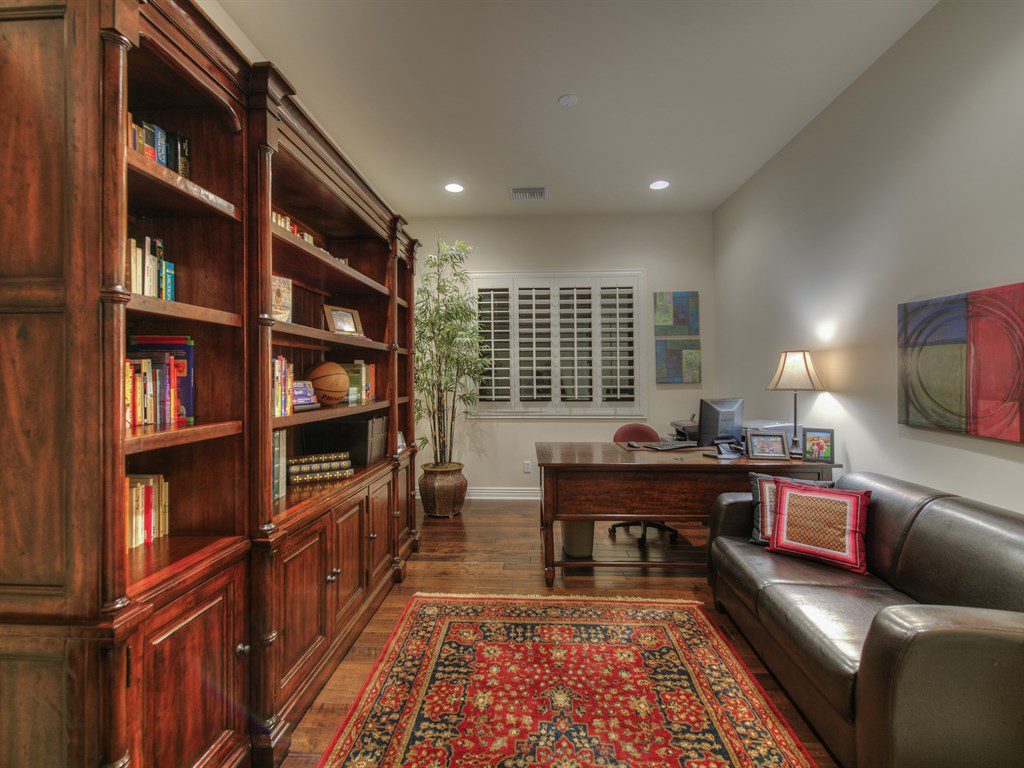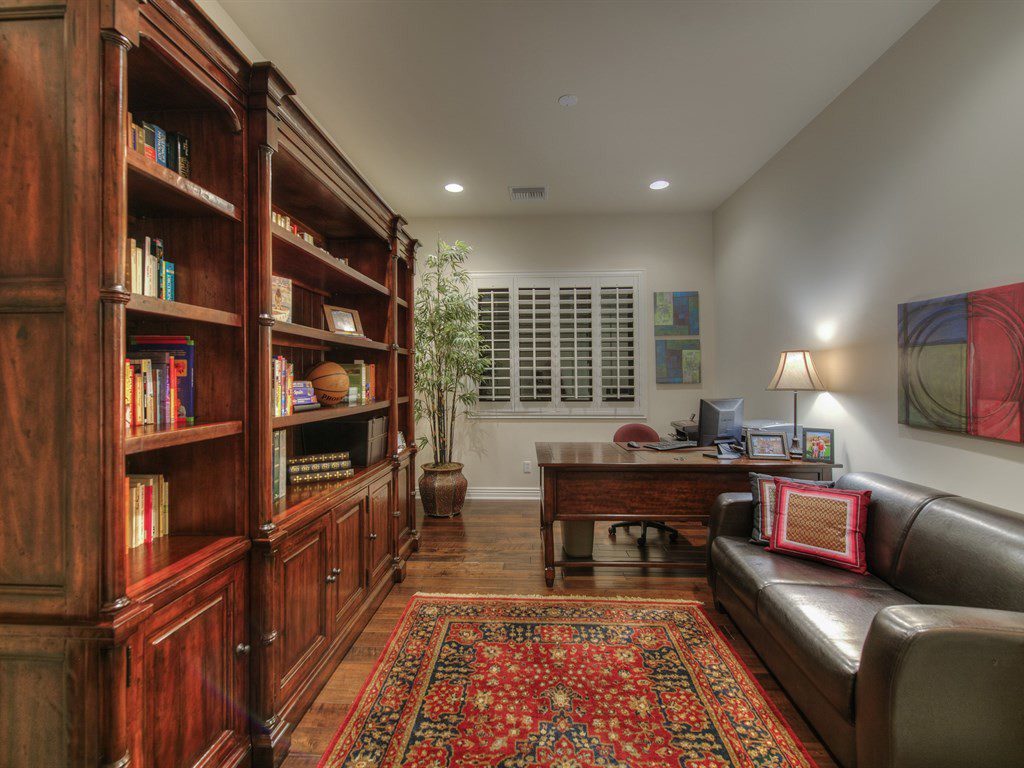 By Joe Szabo, Scottsdale Real Estate Team
Plenty of people live in tiny homes, small rooms, or just diminutive spaces. No matter what your reason for living in smaller quarters, you'll undoubtedly have to make some compromises in your decorating.
To live happily and efficiently in smaller square footage, you'll want to get organized and make some adjustments to your lifestyle. By making the most of color, strategic furniture buying, space planning and interesting lighting, your place can feel wonderfully "you" — with all the space you need.
Expand your square footage to the outdoors
If you have large windows with beautiful views, add those colors to your room to unify the outside world with inside space and expand the look of your rooms. With the wonderful patterns and colors that outdoor fabrics offer, there is no reason to stop the "pretty party" at your interior.
Carrying coordinating materials outside for drapes, cushions and area rugs will only make your space look visually larger. On the interior, let as much natural light into a room as possible so it opens up the space and gives it character.
Edit mercilessly
Declutter your space. Try to dispose of everything you have not used for a year. Do not get attached to furniture. Get rid of any item that is not adding to the look of the room.
Create organized storage wherever possible via built-in benches and use multi-purpose and storage furniture pieces, such as ottomans, so items that are less frequently used can be stowed away.
When it comes to cabinets and bookcases, do not fill up every shelf in a room; leave some of them half empty and spacious for an airy and more dramatic look.
Where functional, remove as many doors as possible or use pocket doors to increase the sense of space.
Keep it simple
Link adjacent spaces with a unifying wall color and floor material. Maintaining a monochromatic palette makes rooms look bigger. If you do need to change flooring materials, simply stay within the same color family — the fewer floor "breaks," the better.
Light colors or neutrals are space expanders and provide a neutral background for furniture and artwork.
Using cool colors will make your walls appear to visually recede. Additionally, it is best to avoid unnecessary details, such as ruffles, in furniture and window treatments. Use simple paneled draperies or shades instead.
Make a statement
Installing an oversized mirror or a set of smaller mirrors will add extra light, sparkle and make a small room appear larger. Even if a room is small, adding oversized artwork on a small wall or a statement light fixture overhead can create drama while making the space appear larger than it is.
You may also consider adding a floor-to-ceiling and wall-to-wall bookcase — this trick will create an impressive focal point and visually expand space by pushing the walls and ceiling out.
Please note that this Scottsdale Real Estate Blog is for informational purposes and not intended to take the place of a licensed Scottsdale Real Estate Agent. The Szabo Group offers first class real estate services to clients in the Scottsdale Greater Phoenix Metropolitan Area in the buying and selling of Luxury homes in Arizona. Award winning Realtors and Re/MAX top producers and best real estate agent for Luxury Homes in Scottsdale, The Szabo group delivers experience, knowledge, dedication and proven results. Contact Joe Szabo at 480.688.2020, [email protected] or visit www.scottsdalerealestateteam.com to find out more about Scottsdale Homes for Sale and Estates for Sale in Scottsdale and to search the Scottsdale MLS for Scottsdale Home Listings.