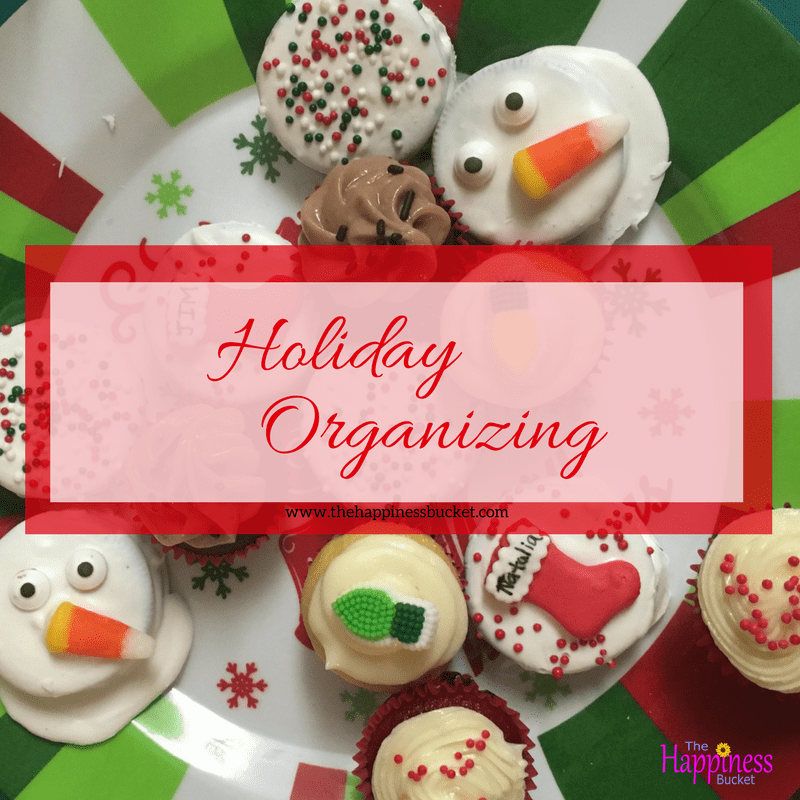 Stay organized and efficient when putting away holiday decorations for next year — our easy tips will make your post-holiday cleanup quick and simple.
Label everything. Before you start packing away your decorations, the key is to label everything so you know where items are — and what they are, as well. If you plan to store more than one type of decoration in a single location, label each section to save time and frustration next year.
Use divided boxes for ornaments. Divided wine or liquor boxes are perfect for storing round or odd-shaped ornaments — they're sturdier than commercial versions and often free at your local store. Line the compartments with felt (shown) or tissue paper to protect the ornaments.
Wrap lights before storing. When taking down your lights, wrap them around a piece of cardboard or a wrapping paper tube to prevent them from getting tangled in storage. Tape the ends of the light strings to the cardboard with low-tack masking tape to keep them secure.
Find a cool place for candles. Holiday candles should be stored in a cool place, such as a basement or the refrigerator if possible. Wrap them in cellophane (available at paper goods or crafts stores) to keep them from melting together or transferring color if they get warm. Don't use plastic wrap or waxed paper, as these materials might melt onto the candle in excessive heat.
Save the original packaging. Storing items with small pieces, such as nativity sets or holiday villages, is easiest if you keep the original packaging. Not only does this ensure that the box is the right size, but the picture on the box keeps you from having to make a label.
Stack flat ornaments. Place flat ornaments, such as icicles, flat snowflakes, and wooden cutouts, between layers of tissue and store them in shoe boxes or labeled gift boxes.
Make bubble wrap your last step. For more delicate Christmas ornaments, store with bubble wrap — but never place it directly against an ornament. First, wrap fragile or vintage ornaments in acid-free tissue paper, then add a layer of bubble wrap and place in a cardboard box. We like storing all of our Christmas ornaments in stacked holiday boxes (shown).
Repurpose a hatbox. Unused hat boxes are the perfect storage solution for holiday wreaths. Find one that's slightly larger than your wreath so you can remove it easily for next use — to give your wreath extra protection, wrap in thin plastic (we use dry-cleaning bags). Once all of your wreaths are put into boxes, store together in a closet or the garage.
Keep wrapping paper organized. Wrapping paper isn't just used during the holidays, so save space and hassle when you go to wrap gifts by storing everything together. This over-the-door gift wrap storage organizer holds wrapping paper, ribbon, tissue paper, gift bags, and all other gift wrapping adornments.
Put together a holiday tool kit. Fill a regular toolbox (or a shoebox) with holiday essentials, such as ornament hooks, tape, wire cutters, nylon line, narrow ribbon, scissors, florist's wire, twist ties, and spare holiday light bulbs, so that next year all these supplies will be ready to go.
Please note that this Scottsdale Real Estate Blog is for informational purposes and not intended to take the place of a licensed Scottsdale Real Estate Agent. The Szabo Group offers first-class real estate services to clients in the Scottsdale Greater Phoenix Metropolitan Area in the buying and selling of Luxury homes in Arizona. Award-winning Realtors and Re/MAX top producers and best real estate agent for Luxury Homes in Scottsdale, The Szabo group delivers experience, knowledge, dedication and proven results. Contact Joe Szabo at 480.688.2020, [email protected] or visit www.scottsdalerealestateteam.com to find out more about Scottsdale Homes for Sale and Estates for Sale in Scottsdale and to search the Scottsdale MLS for Scottsdale Home Listings.