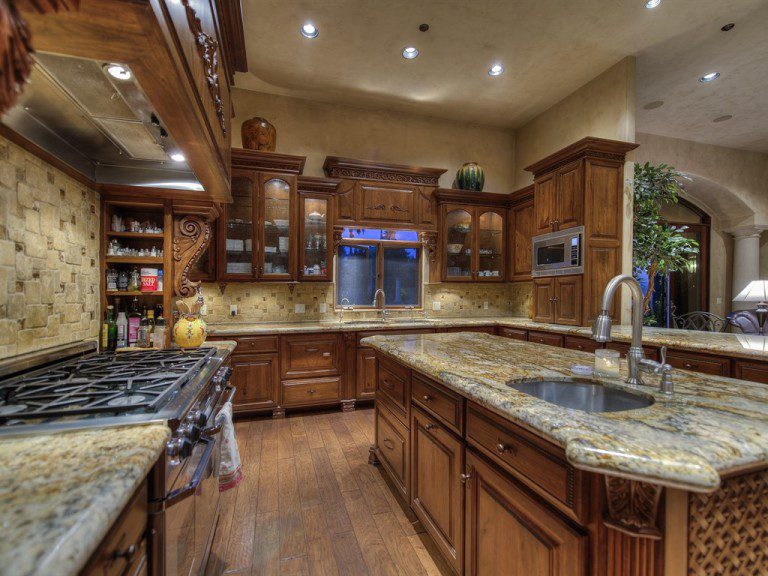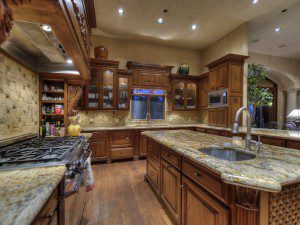 By Joe Szabo, Scottsdale Real Estate Team
If the kitchen is the heart of the home, its major appliances are what keep it pumping. So it's no surprise that 46 percent of American homeowners cite the cook space as the area where they'd most likely splurge on a remodel — and 56 percent of those planning work have set their sights on new appliances, according to a recent national survey by LG Electronics.
If your last kitchen remodel was years ago, a lot has probably changed since the last time you bought a fridge, dishwasher, range, or cooktop-oven combo. You'll need to factor in the latest high-tech features, as well as your kitchen's size and layout, your family's cooking and eating habits, your aesthetic taste, and, of course, your budget.
To save money, it's smart to comparison shop online, hunt for coupons, and negotiate with retailers for a better deal or perks like free delivery and installation. And think ahead: Buying a model that has earned an Energy Star label can mean lower electric bills over the lifetime of your new appliance.
Above all, before you make any big purchase, measure not just your space but also your doorways to make sure your sparkly new appliance will actually fit in your home.
Finding a fridge
A family of four is usually fine with fridge capacity of 19 to 22 cubic feet, though there are now models on the market boasting 30 cubic feet and more. Beyond size, your primary consideration is door style.
Traditional top-freezer models offer ample storage for small kitchens.
Bottom-drawer freezers store popular fare at eye-level, as folks tend to reach for fresh foods more often than frozen ones.
Side-by-sides (fridge on the right, freezer on the left) are well suited to narrow spaces.
French door models, with a freezer on the bottom, tend to be taller and wider. Some high-capacity four-door units even include one versatile compartment that can function as a fridge or freezer.
Finally, a pricey built-in fridge with your choice of door configuration can lie flush with, and possibly even match, your cabinets for a sleek look.
In terms of key features, look for temperature-controlled meat and produce bins, humidity monitoring for freshness, and easy-to-arrange shelves. If you can splurge, other cool conveniences include door-in-door storage and through-the-door ice/water dispensers — a handy option that, alas, tends to be the first thing to break in a fridge.
Deciding on a dishwasher
Today's dishwashers work harder (no prerinsing required) and more quietly than their predecessors. A conventional dishwasher is often all the average family needs, though premium versions have bells and whistles like flexible loading, extra flatware slots, and a stain-resistant stainless steel tub.
First, settle on style. Your available space will dictate whether you choose a fold-down door unit or spring for a more compact drawer model. Of those, single-drawer units are ideal for small kitchens (and small families), while dual-drawer machines let you run each compartment independently — for instance, a short delicate cycle for stemware and a simultaneous power wash for pots.
Next, factor in features. If you entertain a lot, you'll want flexible loading. Look for adjustable racks, three racks instead of the usual two, and foldable tines that accommodate odd-shaped or oversized cookware.
Controls may be traditional buttons or sleek touch screens, or they may be hidden altogether. It's best, however, to select a model that has a visible cycle-time display so you'll know if the machine is still running.
Selecting a range/oven
What's cooking? Good question, as it may dictate your choice in range, oven, or cooktop.
If you've got a small kitchen and are generally an "everyday" cook, a range — an all-in-one oven and stovetop unit available in standard cabinet size — typically makes the most sense. But if you've got more room, often whip up elaborate meals, or share the kitchen with another home cook, the flexibility of an in-counter cooktop and wall oven (single or double) might be the better choice.
Still wishy-washy on what you want? Consider also:
Budget. Though you can certainly drop a bundle on a professional style, ranges are usually the more affordable option, not to mention easier to install.
Aesthetics. A hefty-looking range can function as a focal point for the room (especially if your kitchen lacks an island), yet some people prefer the streamlined look of built-ins.
Ergonomics. A wall oven at eye and arm level suits folks with back or knee issues, eliminating the need to bend down to lift heavy pans.
The next big question is fuel source. Gas burners are known for even heating, while electric burners heat faster. An induction cooktop — an electric cooktop that relies on magnetic coils — is a pricier option that promises both quick and precise heating. Also worth considering is a convection oven, in which fans circulate hot air, resulting in more even heat distribution (a bonus for bakers).
Finally, assess what additional features suit you. Do you need a variable broil setting? Touchpad or screen controls? Some designs even include the flexibility of a baking or warming drawer that lets you prepare items at different temperatures simultaneously.
Please note that this Scottsdale Real Estate Blog is for informational purposes and not intended to take the place of a licensed Scottsdale Real Estate Agent. The Szabo Group offers first class real estate services to clients in the Scottsdale Greater Phoenix Metropolitan Area in the buying and selling of Luxury homes in Arizona. Award winning Realtors and Re/MAX top producers and best real estate agent for Luxury Homes in Scottsdale, The Szabo group delivers experience, knowledge, dedication and proven results. Contact Joe Szabo at 480.688.2020, [email protected] or visit www.scottsdalerealestateteam.com to find out more about Scottsdale Homes for Sale and Estates for Sale in Scottsdale and to search the Scottsdale MLS for Scottsdale Home Listings.