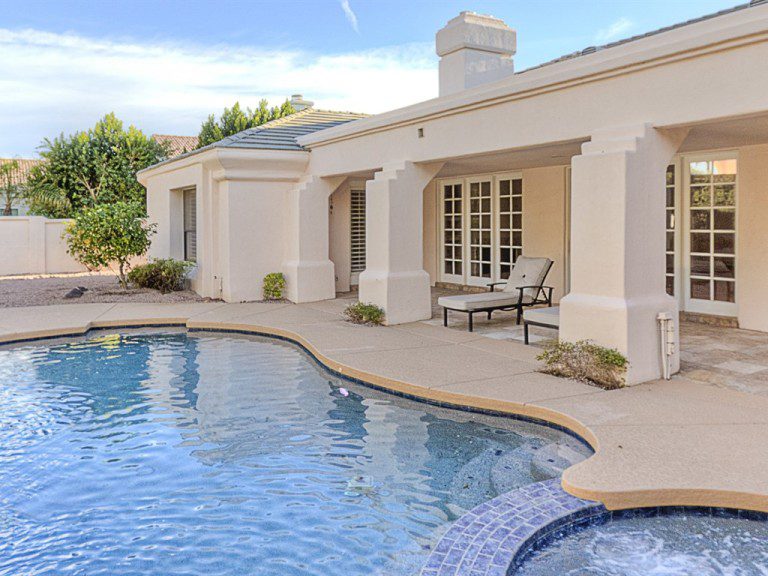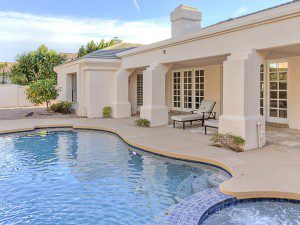 By Joe Szabo, Scottsdale Real Estate Team
Soon, colorful ornaments and Christmas carols will be replaced by confetti, noisemakers and the strains of Auld Lang Syne.
As 2015 draws to a close, home maintenance can easily take a back seat during the excitement of the holidays.
Much of the country has experienced an unseasonably warm December, but January and February could unfold much differently. That means your home may be subject to cold weather damage. To prevent that, follow this home maintenance checklist to ensure your residence is prepared for the big chill ahead.
Test your alarms
You should do this several times throughout the year, but it's worth a reminder. Test smoke and carbon monoxide detectors, and fire and burglar alarms. Make sure the batteries are full of life, and that everything functions properly so you'll be alerted if disaster strikes.
If you have children, it's also a great time to revisit your emergency evacuation plan to ensure they know what to do if a fire, tornado or other devastating peril strikes too close to home.
Gutters and roof
In some parts of the country, the leaves are still falling from trees and covering lawns of residential neighborhoods. No matter if the leaves are just falling or if tree branches have been bare for months, if leaves are piled or packed in your gutters, they need to be removed sooner rather than later.
When leaves accumulate, it causes drainage problems. This means that when it rains, water won't be able to go down the spout and away from your home, which could lead to it forcing its way into your home's walls and ceilings.
While you're at it, inspect your roof. Make sure no shingles are damaged or ruined, and confirm that there aren't any leaks. Roofs must be strong and functional to withstand the weight of snow in the winter, so it's important to make necessary repairs or replacements now. Just remember that it's probably best to leave these fixes to the pros.
Inspect your foundation
The last thing you want to deal with during the winter months is ice seeping into a crack in your foundation, widening it and causing structural problems with your home.
Take a walk around your home and keep an eye out for cracks. Though small cracks are completely normal, it's best to seal them with caulk to prevent further damage.
Seal windows and doors
Letting air escape through gaps around window and doorframes could mean an exceptionally high heating or cooling bill.
While you're sealing cracks in your foundation, seal the spaces around your windows and doors, too. Keep warm air inside the house and cool air outside, and vice versa.
Maintain heating and cooling systems
Speaking of your heating and cooling bills, it's wise to inspect and maintain these systems.
Ensuring that heating and cooling systems are in good working condition and tackling repairs are more tasks you may want to leave to professionals. Just make sure your vents are clean, and that no spaces are obstructed by dirt, debris or other types of buildup.
Create a home inventory and review your policy
With a new year on the horizon, most of us make resolutions to be better versions of ourselves. Some changes such as being more responsible and more aware can apply to your home insurance.
Making a home inventory — a complete list of everything you own and the value of each item — can help better prepare you for the unknown. If a disaster such as fire strikes, destroying your home and all your belongings, you may be in too much distress to remember everything you own (and certainly not how much each item cost).
Do yourself a favor and tackle creating this type of list in the New Year, and store it in a safe place. This act could save you stress and time down the road, as it'll make the claims process significantly easier.
Understanding your policy and being aware of every facet listed will greatly benefit you. Insurance can be tricky, so go over your policy with an agent so that you'll understand every provision in it. Reviewing your policy can alert you to the fact that you may need more coverage than last year, or that you could qualify for new discounts.
Please note that this Scottsdale Real Estate Blog is for informational purposes and not intended to take the place of a licensed Scottsdale Real Estate Agent. The Szabo Group offers first class real estate services to clients in the Scottsdale Greater Phoenix Metropolitan Area in the buying and selling of Luxury homes in Arizona. Award winning Realtors and Re/MAX top producers and best real estate agent for Luxury Homes in Scottsdale, The Szabo group delivers experience, knowledge, dedication and proven results. Contact Joe Szabo at 480.688.2020, [email protected] or visit www.scottsdalerealestateteam.com to find out more about Scottsdale Homes for Sale and Estates for Sale in Scottsdale and to search the Scottsdale MLS for Scottsdale Home Listings.