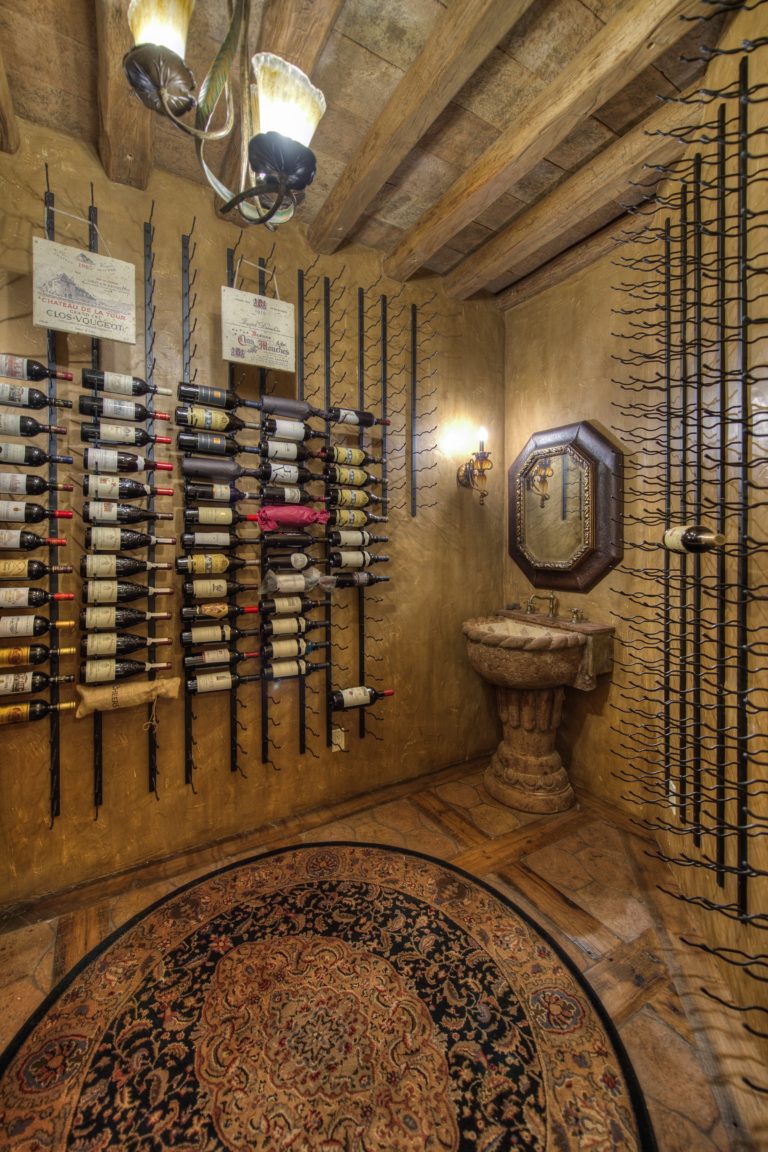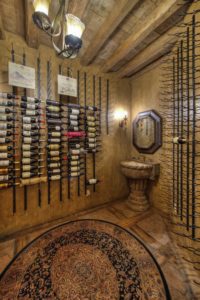 By Joe Szabo, Scottsdale Real Estate Team
Are wine bottles starting to accumulate on your countertops, refrigerator shelves, and in your pantry?
That's a tell-tale sign that it's time to think about creating a long-term wine storage solution. Whether you're a budding connoisseur or a seasoned wine veteran (aka oenophile), the options for storage are almost as varied as wine itself.
Wine ages best when stored in conditions that mimic traditional wine caves (think: ancient French and Italian cellars located beside scenic vineyards), so cool, humid, and dark spaces are recommended.
Building a temperature- and humidity-controlled wine storage space is not feasible for everyone, but creating an aesthetically pleasing one is within any collector's means.
Wine collectors on a budget
Many wine connoisseurs tuck away their bottles in dark basements, but a growing trend is to flaunt wine collections inside main living spaces such as dining rooms, says Erik Kuehne, a regional manager at Wine Cellar Innovations, which specializes in storage.
For a beginning collector, this could mean using a few simple storage cubes with an X-rack in the middle to stash bottles horizontally. Beginning at around $50 each, the cubes can be stacked in any configuration, with the possibility to purchase more as a collection grows.
An abundance of furnishings, from sideboards to cabinets, are made specifically for wine storage.
Preconfigured wine shelves that fit in a corner or on a wall are another relatively inexpensive option for people who want to show off their wine but don't have room for more furniture.
Mid-range storage solutions
Oenophiles who are ready to take their wine storage to the next level should consider keeping their collection refrigerated. This will increase the price of the storage solution, but really helps to keep wine in top condition, according to Kuehne.
When kept at approximately 55 degrees Fahrenheit, wine will age more slowly, peak longer, and decline at a slower rate. Storing it in a humid environment — 70 percent is ideal — will prevent ullage (loss of liquid through the cork).
Refrigerated cabinets that achieve these conditions can be freestanding, or seamlessly integrated into a kitchen.
Wine refrigerators come in a wide array of sizes — holding 12 to 100 bottles or more — and range in price from $100 to over $2,000 for customized coolers.
Another option is to create a miniature wine room in a dining room or other living space to showcase your collection. Build out a small room (or transform a closet), set up a wine cooler unit, install racks, and enclose it behind a glass door.
True oenophile wine cellars
The sky is the limit for those wanting to install a truly state-of-the-art wine room. Pricesbegin in the tens of thousands of dollars.
Art nooks, humidors, expensive wood, lacquered racks and displays for a collector's best bottles bring up a wine room's panache — and price tag — several notches.
So does expanding a wine cellar for an ever-growing collection. "We've done 3,000-bottle cellars and gone back in three years and knocked out walls and put in 5,000 more bottles," Kuehne remarks.
If your budget allows, build a wine room for the collection you will have, and not just for the one you currently have.
One British company, Spiral Cellars, specializes in narrow, room-height cylinders that are inserted underground and lined with wine racking and a spiral staircase.
The units hold more than 1,000 bottles, and open up into a kitchen or other space via a trap or retractable door in the floor.
This is a great option if you have the cash (on the order of tens of thousands of dollars) but not the square footage for storing a large wine collection.
Although most of his custom jobs start at the $50,000 mark, Kuehne has one important piece of advice for wine connoisseurs at any price range: Do it right the first time.
"A big part of my week is troubleshooting," he said. For example, if certain molds or substances that affect the air quality are introduced, it can impact the integrity of the wine. Naturally aromatic cedar, oil-based stains, and glue-filled plywood can all affect a wine's flavor.
Proper wine storage helps collectors not only protect their investments, but also ensure a top-quality wine when it comes time to pop the cork.
Please note that this Scottsdale Real Estate Blog is for informational purposes and not intended to take the place of a licensed Scottsdale Real Estate Agent. The Szabo Group offers first class real estate services to clients in the Scottsdale Greater Phoenix Metropolitan Area in the buying and selling of Luxury homes in Arizona. Award winning Realtors and Re/MAX top producers and best real estate agent for Luxury Homes in Scottsdale, The Szabo group delivers experience, knowledge, dedication and proven results. Contact Joe Szabo at 480.688.2020, info@ScottsdaleRealEstateTeam.com or visit www.scottsdalerealestateteam.com to find out more about Scottsdale Homes for Sale and Estates for Sale in Scottsdale and to search the Scottsdale MLS for Scottsdale Home Listings.