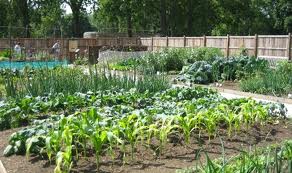 By Joe Szabo, Scottsdale Real Estate Team
A vegetable garden is an ideal addition to any landscape, but the success of it all depends on your region and climate. In Arizona, there are a handful of months out of the year where it seems impossible anything can grow outside because of the extreme heat. Surprisingly, many vegetables can grow in the Arizona desert—you just need to plant them at the right times. Also, some vegetables grow better from seed while others should be transplanted.
Cool Season Vegetables
Cool-season vegetables should be planted in late fall to early winter. These vegetables are hardy and can germinate in cooler soil. They include broccoli, beets, onions, cabbage, carrots, lettuce, turnips, peas, potatoes, radishes and spinach. In order to get the maximum quality from your vegetables, it is necessary they mature in cooler air rather than hot summers.
Warm Season Vegetables
Warm-season vegetables are those that need to be planted in late winter to early spring. These can't tolerate frost and need warm air to help mature. These vegetables include beans, eggplant, cucumbers, melons, corn, tomatoes, peppers, pumpkin, squash and sweet potatoes. On the other hand, they usually can't survive temperatures that can sunburn the vegetables, which will reduce their quality.
Transplants
The vegetables that you should transplant into your garden include broccoli, cabbage, cauliflower, eggplant, lettuce, onion, tomatoes and pepper. You can transplant, carrots, celery, squash and okra, but they may have some difficulties.
Planting Seeds
Vegetables that ideally can be grown from seeds include asparagus, lettuce, beans, beets, leeks, brussel sprouts, parsley, parsnip, peas, radishes, spinach, cucumber, rutabaga, endives, kale and watermelon, to name a few.
Please note that this Scottsdale Real Estate Blog is for informational purposes and not intended to take the place of a licensed Scottsdale Real Estate Agent. The Szabo Group offers first class real estate services to clients in the Scottsdale Greater Phoenix Metropolitan Area in the buying and selling of Luxury homes in Arizona. Award winning Realtors and Re/MAX top producers and best real estate agent for Luxury Homes in Scottsdale, The Szabo group delivers experience, knowledge, dedication and proven results. Contact Joe Szabo at 480.688.2020, info@ScottsdaleRealEstateTeam.com or visit www.scottsdalerealestateteam.com to find out more about Scottsdale Homes for Sale and Estates for Sale in Scottsdale and to search the Scottsdale MLS for Scottsdale Home Listings.