Recently, I was at a party where one of the guests talked about a unique and valuable wedding present she received. A fully stocked toolbox for her new home! What a great gift to a young couple first starting out – and in this case – neither of them were particularly handy but we all know that that changes once you own your own home.  So I have put together a quick list of tools that I think are essential in every family home;
Adjustable Locking Wrench – firmly holds nuts, bolts and hose connections.
Clamp – medium size to hold glued pieces together until dry.
Duct tape –  a multipurpose fabric- tape adhesive.
Claw Hammer – 16 ounce is the most common size but I recommend and additional small one used for hanging pictures and small items.
Flashlight  – for safety and small jobs in dark areas.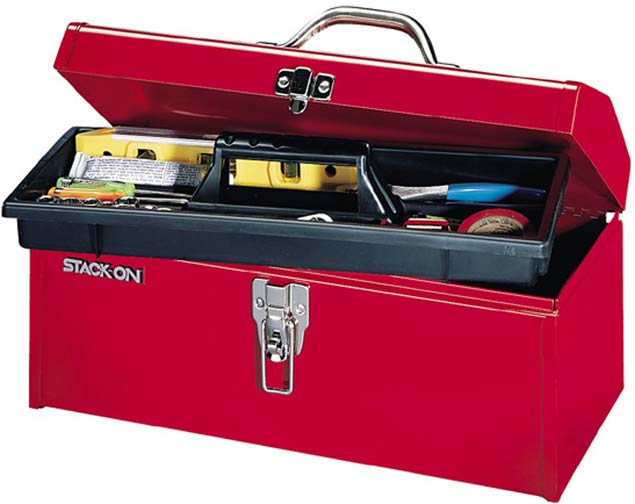 Pliers – To twist wire, removed a dub drain or handle similar tasks.
Screwdrivers – include small, medium and large for basic home repair.
Tape measure – 25 foot metal tape measure will hold up over time.
Utility Knife – To loosen painted shut window or heavy jobs
Nails – Lowes and Home Depot have handy packages of assorted sizes
Put all these in a handy box and you have a handy, helpful and much appreciated gift for a new couple. 
         
The Szabo Group offers first class real estate services to clients in the Scottsdale Greater Phoenix Metropolitan Area.  Award winning Realtors and Re/MAX top producers, The Szabo group delivers experience, knowledge, dedication and proven results. Contact Joe Szabo at 480.688.2020 or visit www.scottsdalerealestateteam.com