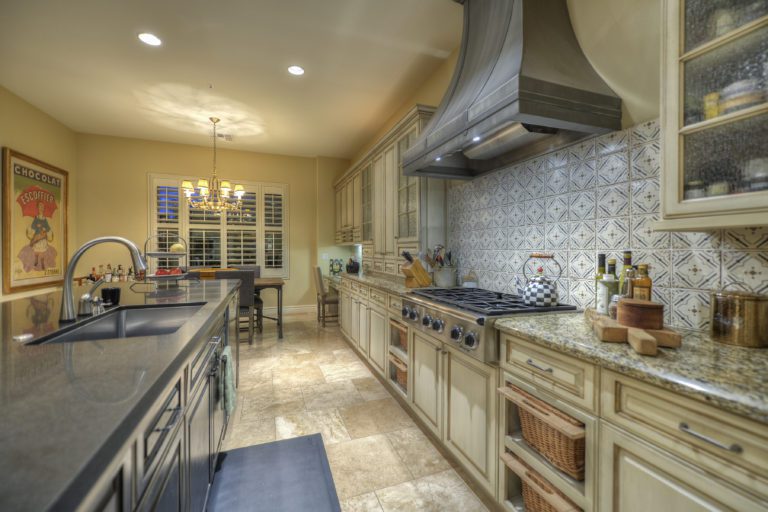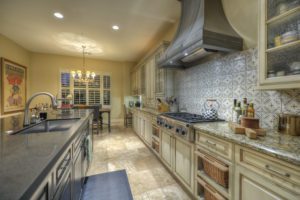 The importance of a happy kitchen can't be stressed enough. When it comes to home remodeling and updates, the kitchen tends to be the most popular spot for these plans. It's not uncommon for people to upgrade their kitchens before they look to upgrade any other part of the home. The kitchen is an important source of food, comfort, family, and togetherness. Often, families enjoy spending time preparing a meal together or simply sitting at the dining table and going over the tasks of the day.
Therefore, it's more important than ever to take a look at what the kitchen means to you. The newest trends allow for more connection with technology, as well as an alternative to some traditional cooking methods which may inspire you towards a healthier and more productive lifestyle. So, if you're into technology, there are a lot of new Bluetooth features to be on the lookout for as well.
Refrigerators are getting a huge upgrade in 2020. This is probably one of the biggest all-around style and utility changes in the entire kitchen. Refrigerators are about to become versatile and doubly functional.
First, let's talk about color. Black matte finishes are the thing to expect in 2020. Next, there will be a combination of food zones that compartmentalize the different types of food you wish to store. Some food zones will be flexible, while others are specific to a certain ingredient.
This 2020 trend affects appliances across the board. The ability to sync with a wireless Bluetooth device is a powerful new way to get things started in the kitchen. No longer will you need to rely on old oven timers or long preheat wait times.
Another up and coming fashion statement in the world of 2020 kitchen appliance trends is the larger introduction of finger touch and swipe controls. These high-tech controls replace knobs and give you a glimpse of what it's like to live in the world of the Jetsons.
It all works through electromagnetic heat, rather than field heat. What it does is it allows you to turn on your range and control the temperature of your flames with a touch and a swipe. Little indicators will appear on the site, letting you turn up or down the intensity of the flame. It's a great way to control your fire and keep things clean and smooth all throughout the day!
You can use state-of-the-art ranges to sync with your microwave and other connected appliances, according to GE's newest invention. Your oven can tell your microwave when to sync timers. It will also automatically turn on the lights when it's in use and perform other similarly useful functions.
You can also expect that refrigerators will make handles a thing of the past. Incorporation with smart technology will give refrigerators an auto assist feature to streamline your kitchen processes.
Starting off this list is something that is truly up and coming. Our experts have noticed that one of the fastest-growing trends in the kitchen appliance world is the rise of steam ovens, something that will really be showing its face more often from now on.
Steam is a versatile fork of heat, helping you to both power and sanitize your world. Steam ovens are used as a healthy method of cooking that can grant you squeaky-clean results. And if you're looking for something that doesn't sacrifice heat for health, try a convection steam oven.
In 2020, the latest appliance trends will give you a glimpse of what the future can truly hold. From new ways to keep your home smart, to devices that simplify everyday tasks, just look and see what is in store for your kitchen this new year. Let us know what your favorite trends are!
Please note that this Scottsdale Real Estate Blog is for informational purposes and not intended to take the place of a licensed Scottsdale Real Estate Agent. The Szabo Group offers first-class real estate services to clients in the Scottsdale Greater Phoenix Metropolitan Area in the buying and selling of Luxury homes in Arizona. Award-winning Realtors and Re/MAX top producers and best real estate agent for Luxury Homes in Scottsdale, The Szabo group delivers experience, knowledge, dedication and proven results. Contact Joe Szabo at 480.688.2020, [email protected] or visit www.scottsdalerealestateteam.com to find out more about Scottsdale Homes for Sale and Estates for Sale in Scottsdale and to search the Scottsdale MLS for Scottsdale Home Listings.