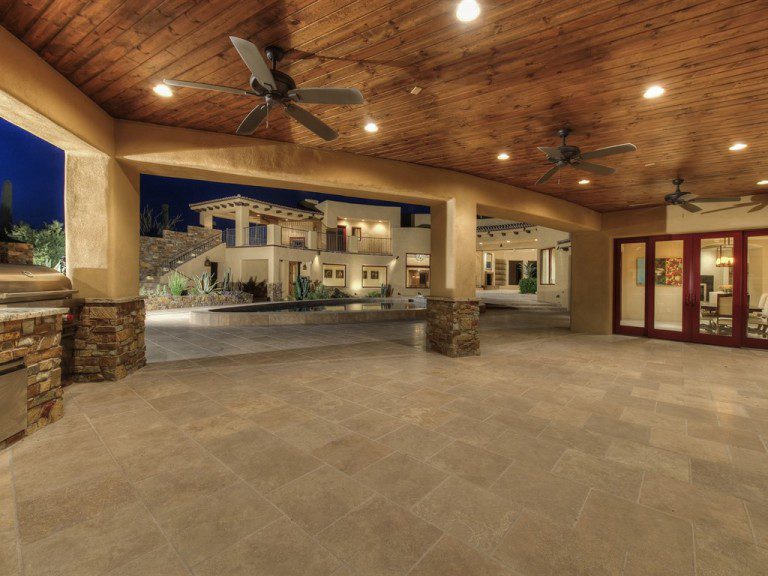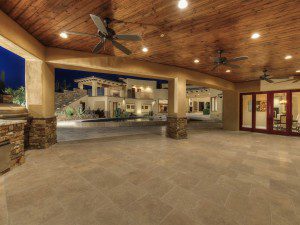 By Joe Szabo, Scottsdale Real Estate Team
Mortgage rates hit 2014 lows in mid-October and are still near 16-month lows. The rate dip has prompted many homeowners to explore refinancing and many home buyers to ask questions about how they can secure a low rate.
Here's a rate reference guide to help you navigate this market and obtain the best terms on your financing.
Understanding the rate market
Most home mortgages in the U.S. are eventually packaged into bonds, and rates change as mortgage bonds trade in the open market each day.
Bonds pay a rate of return to investors each year. These "rates" rise when bond prices fall, and fall when bond prices rise — then consumer mortgage rates typically follow suit. Bond markets tend to behave the opposite of stock markets in that bonds tend to sell (mortgage rates up) on positive economic outlooks and rally (mortgage rates down) on negative economic outlooks.
Since mid-October, a more negative economic outlook has pushed bond prices higher and mortgage rates lower, and it's been driven by a variety of factors, including:
Minutes from the Fed's Sept. 17 rate policy meeting were released Oct. 8, confirming that, even though the Fed is slowly unwinding post-crisis rate stimulus programs, it maintains a cautious economic outlook. This sentiment also contributed to a big stock selloff, which further helped bond prices rise and rates drop.
Persistent weakness among European consumers and banks
Overall lackluster U.S. economic growth data
The continued threat of Ebola spreading to the U.S.
Lender rate quotes explained
Whether you've found your lender on Zillow or through another source, eventually you'll need all fees disclosed to you line by line. If you don't get the line-item fees when first quoted, the easiest way to figure out if you're being quoted a rate that has hidden fees is to review the APR along with the rate, which lenders are federally required to disclose to you.
APR is simply a representation of what a rate would be if all fees were included. The APR will be notably higher than your actual rate if extra fees are built in. For example, if your 30-year fixed rate quote was 4 percent, and the APR was 4.083 percent (or something similarly close to 4 percent), you can rest assured that when you see the line-item fees, there won't be any extras beyond standard items such as underwriting, appraisal, credit report and title/escrow fees.
However, if your APR was much higher, look out for additional origination or discount fees —also called points.
It's fine to pay points if you're using them to "buy your rate down." As a rule of thumb, paying 1 point (which is 1 percent of your loan amount) should lower your rate by 0.25 percent or more. In this example, the interest cost savings from the 0.25 percent lower rate repays the cost of the point in four years, and everything from that point forward is pure benefit from the lower rate. Make your lender walk through this breakeven math with you.
Rate lock tips for refinancers and home buyers
Once you're ready to buy or refinance, you'll want to lock in your rate, which ensures the rate for a set number of days. Timing is crucial. If you lock in a rate and you haven't submitted an application to your lender, then you're unlikely to close on time for the locked rate.
If you're refinancing, it's important to contact a lender as soon as possible, especially when rates are volatile. This will increase your odds of being prepared to lock in a great rate.
If you're buying, you need to know that a rate lock runs with both a borrower and a property. So you can't lock a rate until you're in contract to buy a property. Watching the market is useful to know the rate range you might end up in, but you'll be locking a rate at the market levels when you enter into contract. Your lender can advise on the short-term rate outlook to determine the best time to lock.
Please note that this Scottsdale Real Estate Blog is for informational purposes and not intended to take the place of a licensed Scottsdale Real Estate Agent. The Szabo Group offers first class real estate services to clients in the Scottsdale Greater Phoenix Metropolitan Area in the buying and selling of Luxury homes in Arizona. Award winning Realtors and Re/MAX top producers and best real estate agent for Luxury Homes in Scottsdale, The Szabo group delivers experience, knowledge, dedication and proven results. Contact Joe Szabo at 480.688.2020, info@ScottsdaleRealEstateTeam.com or visit www.scottsdalerealestateteam.com to find out more about Scottsdale Homes for Sale and Estates for Sale in Scottsdale and to search the Scottsdale MLS for Scottsdale Home Listings.