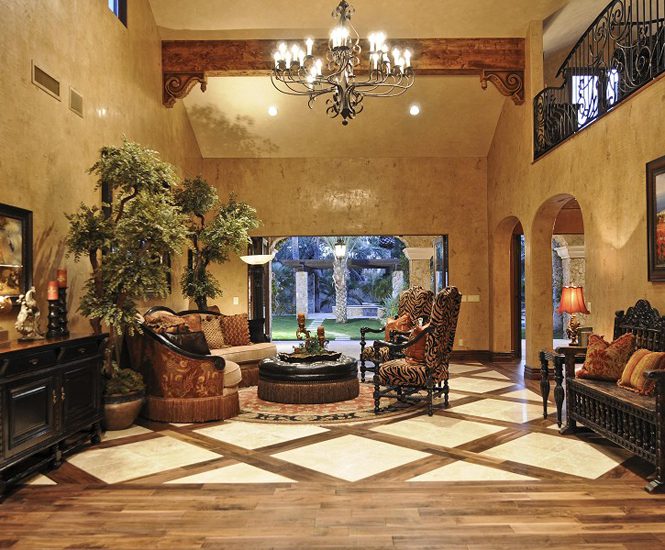 By Joe Szabo, Scottsdale Real Estate Team
An outdoor dining area is a great place to host summer dinners, or winter marshmallow roasting. From a simple bar-b-q, to a built in stove, it can be a great place to entertain or simply relax. And living in Scottsdale, Arizona, you can expect to spend a lot of time in your outdoor rooms.
Converting an outdoor patio to an indoor one is a great way to make an outdoor dining area more enjoyable in harsh whether. It can also help when trying to keep coals lit in high winds, or keep dirt and leaves from blowing onto food. Decorating these spaces with cool colors will create a more relaxed environment, while warmer colors will offer an active, energized space.
Consider different types of furniture, such as wicker, wood or iron. This will add character to the room and help set the atmosphere. Also, when planning space, make sure that the dining or sitting area around a table is proportioned correctly. There should be 32 inches of space to allow for getting in and out of a chair, and 22 inches space to allow for passing behind a chair (32 inches for a handicapped space). Also, tables with extendable leaves will adapt better to your needs, and provide a more intimate setting when there a less people to entertain.
Many people will choose to hire a designer when planning the outdoor patio, and for the many beautiful nights you will enjoy living in the Scottsdale area, it make sense to make your outdoor rooms as beautiful as your indoor rooms.
The Szabo Group offers first class real estate services to clients in the Scottsdale Greater Phoenix Metropolitan Area.  Award winning Realtors and Re/MAX top producers, The Szabo group delivers experience, knowledge, dedication and proven results. Contact Joe Szabo at 480.688.2020, [email protected] or visit www.scottsdalerealestateteam.com to find out more about Scottsdale Homes for Sale and Estates for Sale in Scottsdale, Arizona.