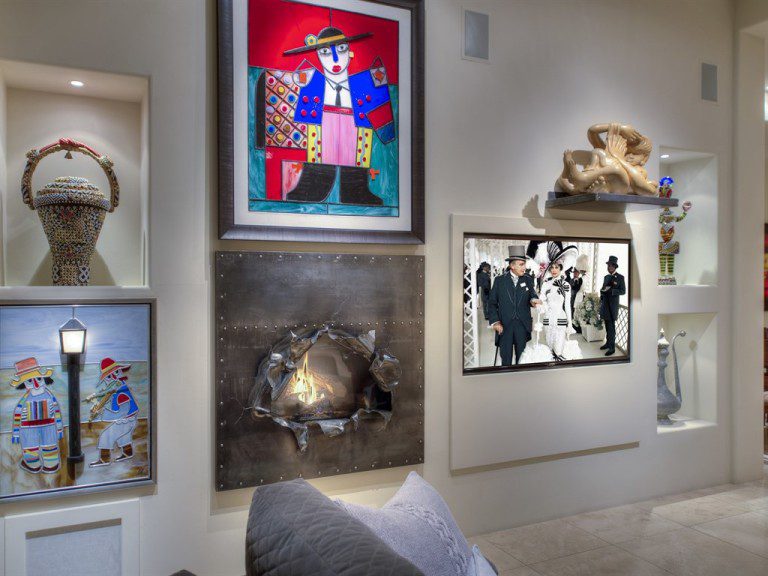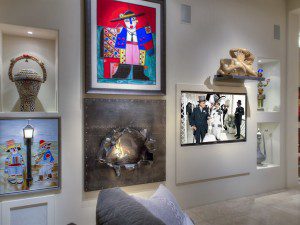 By Joe Szabo, Scottsdale Real Estate Team
Creating a successful mix of patterns results in a balanced and beautiful room, but it takes a nimble hand. Too many patterns and the room is overdone; too little and the room is bland. It is more than just mixing and matching colors. The trick is to find just the right combination of scale and design to create the perfect effect.
Patterns are an integral part of the overall look of the room. Patterns on fabrics are the most obvious usage, but there are also inherent patterns in furniture shapes, wall coverings and statement area rugs, too.
Style
Patterns come in many different styles. Naturalistic patterns are realistic renderings of natural forms, such as flowers — and as of late, birds. Stylized patterns simplify natural designs to capture their essence; the fleur-de-lis, for example, is a stylized iris. Geometric designs include stripes, checks and plaids. More modern versions celebrate trellis-like patterns in large formats. Abstract patterns are loose artistic interpretations of realistic or geometric designs and gate-like designs.
Scale
The scale of a pattern is determined by the size of its motifs or designs. Small-scale patterns can read as a texture rather than as a pattern and can be a place for the eye to rest when used in rooms that include larger patterns. Medium-scale patterns are versatile and seldom overpower other elements. With large-scale patterns, which work well in generously-proportioned rooms, make sure you have a large enough area to display several pattern repeats so the design does not look truncated.
Please note that this Scottsdale Real Estate Blog is for informational purposes and not intended to take the place of a licensed Scottsdale Real Estate Agent. The Szabo Group offers first class real estate services to clients in the Scottsdale Greater Phoenix Metropolitan Area in the buying and selling of Luxury homes in Arizona. Award winning Realtors and Re/MAX top producers and best real estate agent for Luxury Homes in Scottsdale, The Szabo group delivers experience, knowledge, dedication and proven results. Contact Joe Szabo at 480.688.2020, [email protected] or visit www.scottsdalerealestateteam.com to find out more about Scottsdale Homes for Sale and Estates for Sale in Scottsdale and to search the Scottsdale MLS for Scottsdale Home Listings.