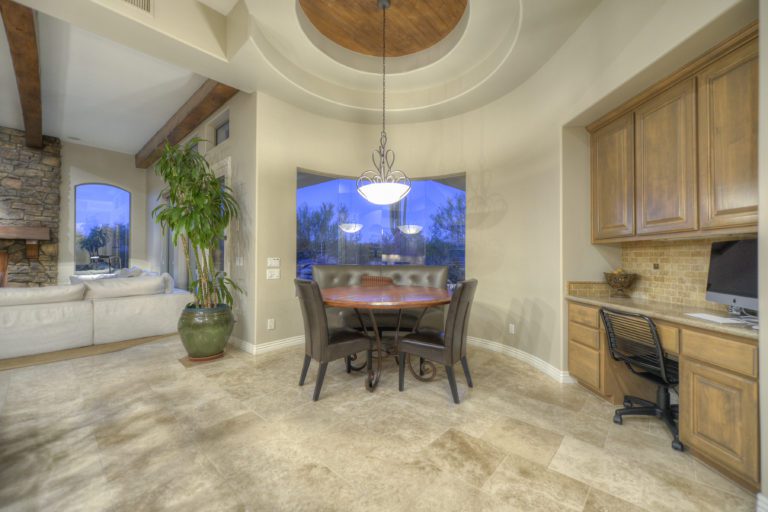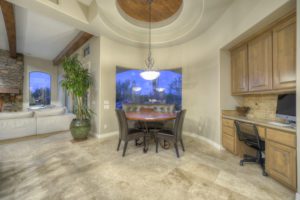 Decorating with houseplants has all kinds of benefits; they produce extra oxygen through photosynthesis, help reduce stress, and can even increase your productivity if you include them on your desk or in your home office. You can start small, with just one or two plants on side tables in your house, or you can go all out and create your own garden room filled with dozens of different plants. No matter how you decide to do it, decorating with houseplants helps bring the freshness of the outdoors in, and gives you a mini garden you can tend to all year round.
When decorating with houseplants, there are some things to keep in mind. Besides how they look in the room, you have to consider the plants' care and living conditions. For example, some plants will tolerate low light and thrive in tricky areas like your bathroom, while others need a spot by the window to grow. Here are a few tips to keep in mind as you bring more plants home:
Arrange in Odd Numbers
When you can, group plants in an odd number. Using an even number can look symmetrical, making the arrangement look more formal. Odd numbers give a more casual look.
Choose Different Sizes
Group together plants with different widths and heights. The difference in size gives a more organic look than plants of the same size, which look uniform.
Think About Leaf Shapes
Choose plants with different shapes and growth types. For example, place a squat trailing plant (pothos), a fountainlike plant (dracaena), and a tall plant with upward leaves (fiddle-leaf fig tree) together for an arrangement with interest and harmony.
Include Plants with Colorful Leaves
Pay attention to the color of the plants you choose. For a cohesive look, put plants together that have leaves of the same color. For more variety, go for plants with foliage of different colors.
Use Plenty of Decorative Pots
Like with color, choosing pots can go one of two ways based on personal preference. You can use pots with similar finishes and colors to make the arrangement look like a set. Or you can combine all your favorite pots of different materials and colors for an eclectic finish.
Don't Forget Houseplant Care
When grouping houseplants, also consider their needs and condition preferences. For example, group plants that need humidity, such as ferns, closely with other plants that have the same needs to create a pocket of moisture for every plant involved. Also, take temperature and light needs into account—placing a shade-loving and a sun-loving plant in the same area of the home will make it hard for one (or both) of the plants to survive.
Please note that this Scottsdale Real Estate Blog is for informational purposes and not intended to take the place of a licensed Scottsdale Real Estate Agent. The Szabo Group offers first-class real estate services to clients in the Scottsdale Greater Phoenix Metropolitan Area in the buying and selling of Luxury homes in Arizona. Award-winning Realtors and Re/MAX top producers and best real estate agent for Luxury Homes in Scottsdale, The Szabo group delivers experience, knowledge, dedication, and proven results. Contact Joe Szabo at 480.688.2020, info@ScottsdaleRealEstateTeam.com or visit www.scottsdalerealestateteam.com to find out more about Scottsdale Homes for Sale and Estates for Sale in Scottsdale and to search the Scottsdale MLS for Scottsdale Home Listings.