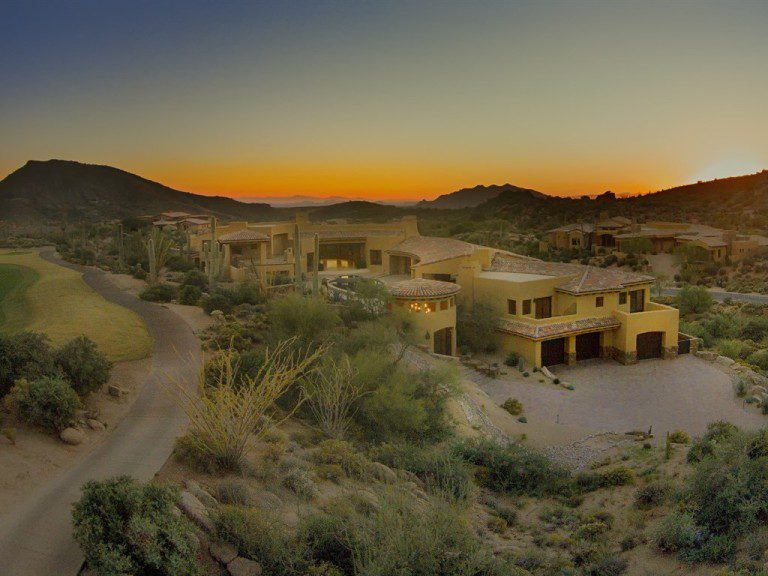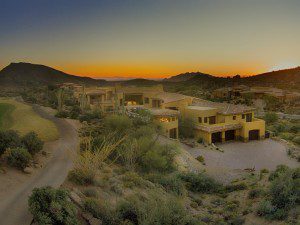 By Joe Szabo, Scottsdale Real Estate Team
Six years after loose lending guidelines caused the worst financial crisis since the Great Depression, many still argue it's too hard to get a mortgage in this country. The debate was framed well recently as USA Today squared off with the Mortgage Bankers Association (MBA), the country's top housing finance advocate.
USA Today said that human discretion has been taken out of mortgage decision making at banks, and they rely too heavily on transferring loan risk to government-backed entities Fannie Mae and Freddie Mac. The paper printed a rebuttal from MBA head David Stevens saying lenders are running scared because unclear regulations and heavy-handed enforcement can put them out of business overnight for lending to imperfect borrowers.
Both make a similar point in different ways: Home lending got too tight post-crisis and is still too tight. But before we discuss how it's loosening, let's remember how we got here.
Brief history of the mortgage industry
The global financial crisis that began in August 2007 was set off by bad mortgage lending.
Until the 1980s, consumer banking held to a simple "savings and loan" model in which community bank reps knew their clients' finances intimately and could make common sense loan approval decisions; and lenders funded home loans from deposits with modest home price increase expectations.
Then an innovation called loan securitization enabled community banks to sell pools of loans to Wall Street firms, who would create investment funds out of those mortgage pools. Instead of keeping loans on their books until more deposits could be raised to lend more, banks could unload loans in bulk to raise money to fund more loans.
This approach placed more emphasis on the originate-and-sell-your-loans model. Over time, this practice made it unclear whether the lending bank or a future investor was accountable for loan quality.
Two other trends also blurred accountability: a banking mergers and acquisitions wave changed community banking to global banking, and a deregulatory wave meant "savings and loan" banks became Wall Street trading firms that could package and sell their loans.
Further complications develop
Simultaneously, as the 1990s and 2000s progressed, home prices began an upward trajectory that — thanks to loose monetary policy, looser loan guidelines and unregulated mortgage securities trading — continued without interruption until home prices started falling in mid-2006. Banks lent more and transferred the risk elsewhere.
As such, loan standards virtually disappeared, and loans were being made to borrowers with poor credit, and no jobs, income or assets. When these loans started going bad and set off the crisis, accountability was hard to pin due to loans being sold and securitized.
A massive re-regulatory wave followed the 2008 crisis. By 2010, a new body of laws was created (called Dodd-Frank), and the laws have been implemented slowly each year since then. It's now illegal to make loans without verifying a borrower's income, assets and credit score, and it's illegal for banks to sell loans without retaining some sort of accountability.
The new lending landscape
It took more than 20 years of loosening loan guidelines to spark a full-blown financial crisis. However, it's only been four years since Dodd-Frank began the slow process of re-regulating, so it's not yet fair to say that lending is too tight.
As lenders slowly get more comfortable with the new laws, it's also important that you practice common sense.
A lender is there to serve you and do the home buying math for you. The math you most need to understand is your debt-to-income ratio. This is a number that tells you what percentage of your income is going to housing and other debts.
The debt side of your debt-to-income ratio only includes your full monthly housing obligations and items from your credit report such as car loans, student loans and credit cards. It doesn't include costs like food, utilities, clothes and spending money. The income side of the ratio uses gross income, not take-home pay.
So while lenders sometimes will allow for a slightly higher debt-to-income ratio, you need to determine if you can really afford a home and still maintain your desired spending habits.
As for how loan guidelines are evolving, here are some highlights:
Low down payment options: Fannie/Freddie is currently working on an option for borrowers to put only 3 percent down on homes, with the loan maxing out at $417,000. And the Federal Housing Administration (FHA) still does 3.5 percent down. In both cases, mortgage insurance is required, and lenders can choose whether they layer more conservative requirements (for income, credit scores, etc.) on top of the Fannie/Freddie/FHA guidelines.
Low credit score options: The average credit score on loans Fannie/Freddie is buying today is about 740, but they will buy loans with credit scores as low as 620. Again, it's up to the individual lender to decide whether they layer more stringent credit score requirements on top of Fannie/Freddie guidelines, so ask your lender.
Lower or inconsistent income options: If your debt-to-income ratio is slightly higher because you've had a gap in income, you're self-employed or your income is heavy on bonuses or commissions, certain lenders might make exceptions on this. Find a retail bank lender that doesn't sell its loans to Fannie, Freddie or other investors. It'll be the most likely to make these exceptions, and will only make them if there are other compelling factors like strong credit scores, and money left over after you close.
Please note that this Scottsdale Real Estate Blog is for informational purposes and not intended to take the place of a licensed Scottsdale Real Estate Agent. The Szabo Group offers first class real estate services to clients in the Scottsdale Greater Phoenix Metropolitan Area in the buying and selling of Luxury homes in Arizona. Award winning Realtors and Re/MAX top producers and best real estate agent for Luxury Homes in Scottsdale, The Szabo group delivers experience, knowledge, dedication and proven results. Contact Joe Szabo at 480.688.2020, info@ScottsdaleRealEstateTeam.com or visit www.scottsdalerealestateteam.com to find out more about Scottsdale Homes for Sale and Estates for Sale in Scottsdale and to search the Scottsdale MLS for Scottsdale Home Listings.