Whether they are kids or grand-kids or maybe even you – legos are fun but a nightmare to step on…and a pain to store. Here are some great ways to store legos for a fun, stress-free way to enjoy one of American's classic toys.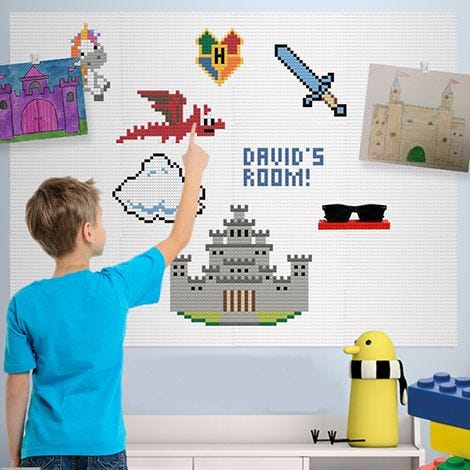 The wall seems like an odd place to store Lego bricks, but these stick-on tiles make it easy. Kids can get the bricks off the floor and show off their finished pieces to their friends.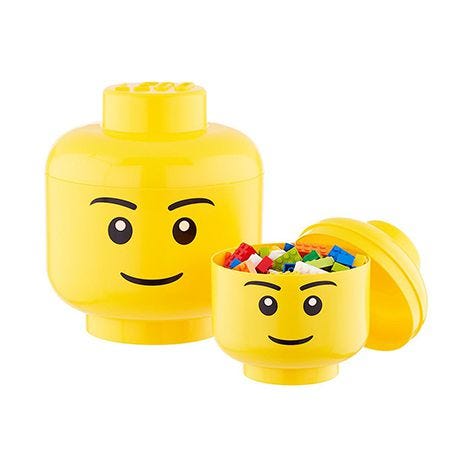 containerstore.com
$14.99
This Lego head keeps all the bricks together, but, even if it were empty, it looks fun sitting up on a shelf.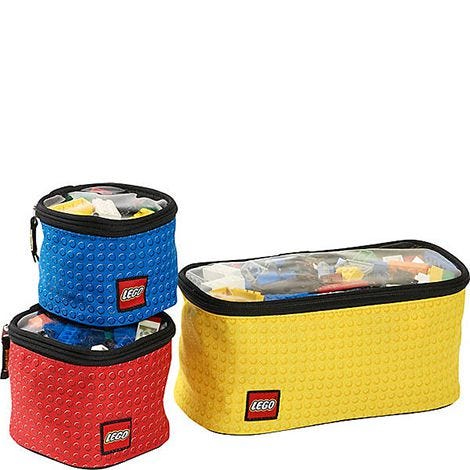 These nesting cubes fit inside each other when they're not in use, and they have clear tops so your kids can see what sets are stored inside without dumping them out.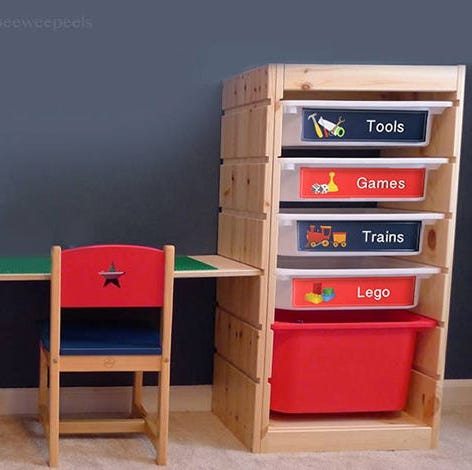 Etsy shop PeeWeePeels has perfected re-positionable decals to label bins. The shop sells labels for trains and puzzle pieces, but you can also get ones for separating Lego pieces by color. Though they'll fit a lot of bins, they're specifically designed to be compatible with the IKEA Trofast bin system.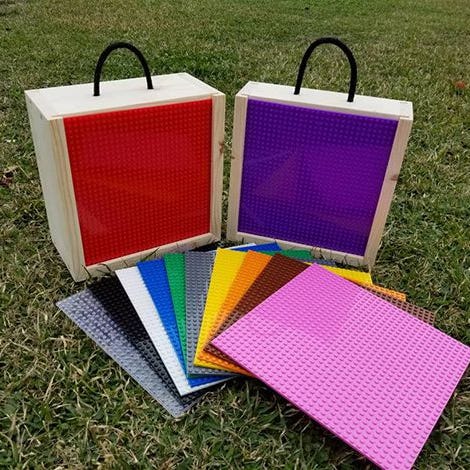 ETSY/BAYOUGIFTSANDUPCYCLE
These cubes not only make it easy to put the Lego bricks away, they also make them simple to take with you.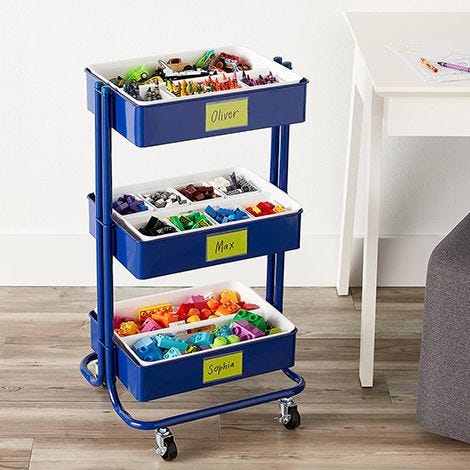 Roll this out when it's time to play, and, when the fun's over, just roll it away.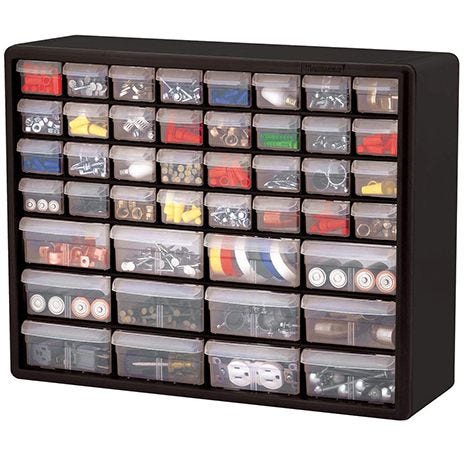 If you have a serious builder who really wants to keep things sorted by size and color, these tiny drawers aren't pretty, but they are a must.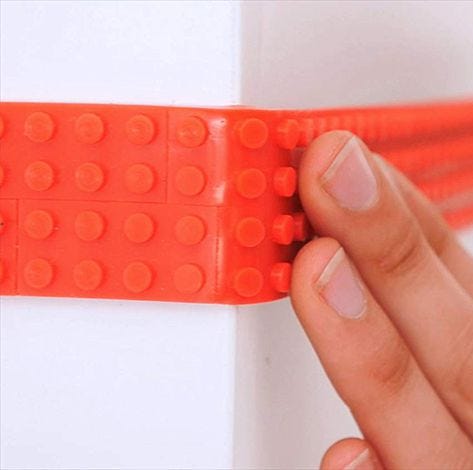 Then again, if you want to add an extra creative touch to a plain drawer system, you can decorate the top and sides with brick tape, and turn them into buildable surfaces.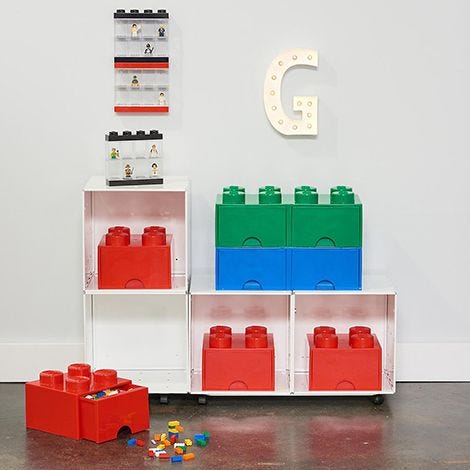 containerstore.com
$34.99
Stay on theme and store those bricks inside even bigger, more stackable brick drawers.
Storage Chest With Plastic Cases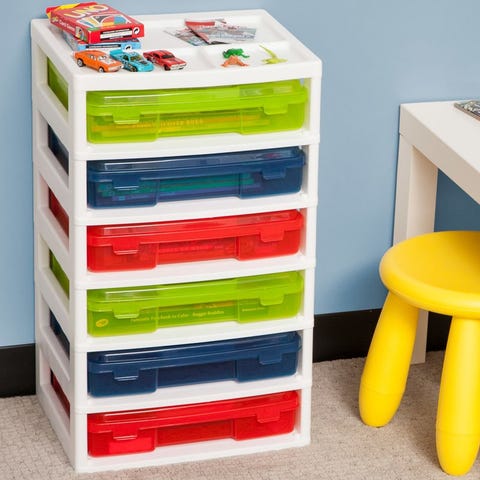 Each drawer of this storage chest is also a carrying case that snaps closed on its own. You can separate the favorite pieces and bricks into one drawer that you can take with you if you're on-the-go.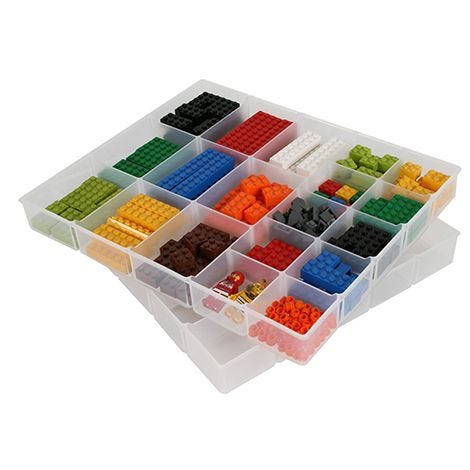 And these official Lego-brand sorting trays fit perfectly into the Iris cases, so you can be that much more organized.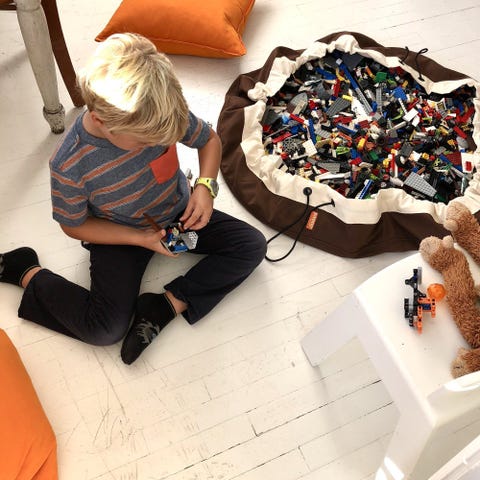 When this bag is open, it lies flat so your kids can use it as a playmat. Then just pull the drawstring to whisk everything into a bag and put it away.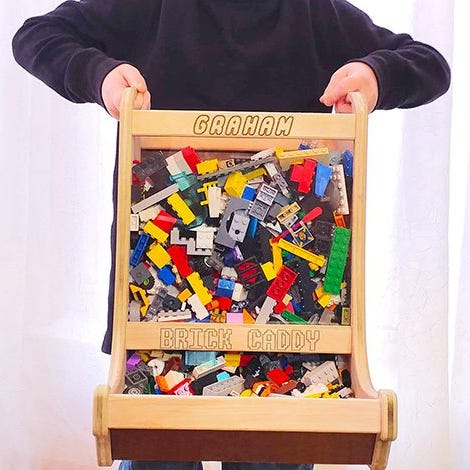 What kid wouldn't be thrilled to have a personalized carrying case? This wooden cary-all has a two-gallon capacity.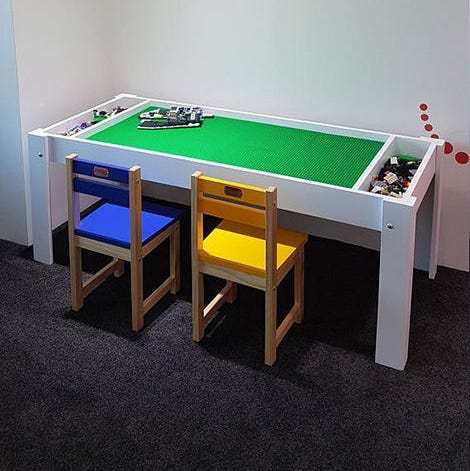 Storage With Buildable Top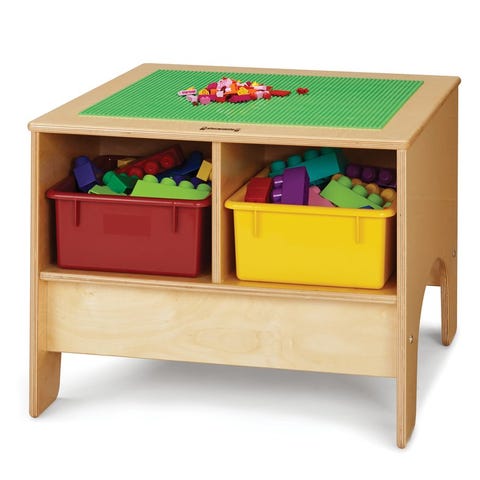 Kids are more likely to clean up if they don't have to make a huge effort. When they're done playing on this table, they can just tuck the bricks into the bins underneath.
Please note that this Scottsdale Real Estate Blog is for informational purposes and not intended to take the place of a licensed Scottsdale Real Estate Agent. The Szabo Group offers first class real estate services to clients in the Scottsdale Greater Phoenix Metropolitan Area in the buying and selling of Luxury homes in Arizona. Award winning Realtors and Re/MAX top producers and best real estate agent for Luxury Homes in Scottsdale, The Szabo group delivers experience, knowledge, dedication and proven results. Contact Joe Szabo at 480.688.2020, [email protected] or visit www.scottsdalerealestateteam.com to find out more about Scottsdale Homes for Sale and Estates for Sale in Scottsdale and to search the Scottsdale MLS for Scottsdale Home Listings.