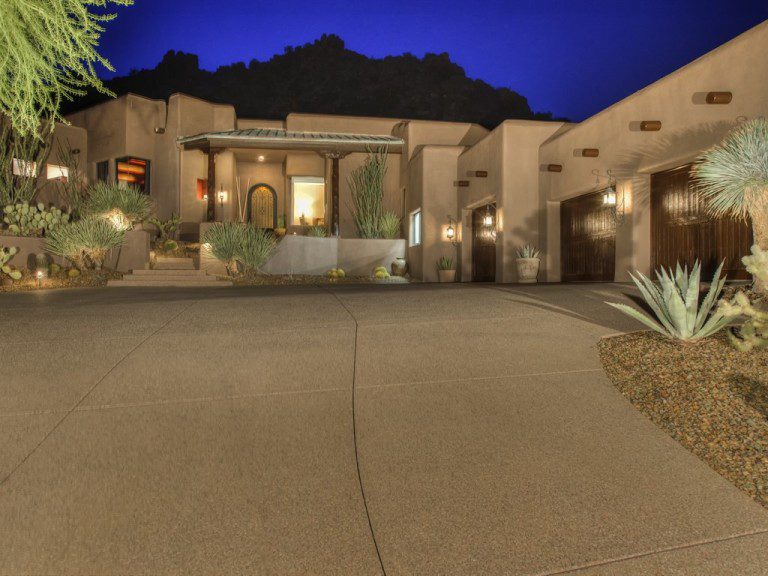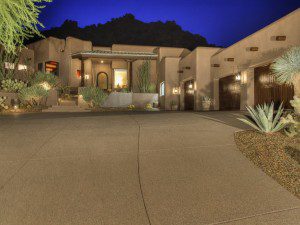 By Joe Szabo, Scottsdale Real Estate Team
In most states, the law requires sellers to fill out paperwork regarding their knowledge of the property they intend to sell. Many agents and sellers see disclosures as a thorn in their side. Why would they badmouth their property or listing? Why not say as little as possible and see if the buyer discovers any issues on their own?
This is a penny-wise and pound-foolish mentality. Non-disclosure can lead to major headaches during escrow. You could lose the buyer, be forced to renegotiate the price or have to put the property back on the market. Non-disclosure can also lead to litigation months or even years after the sale.
Self-disclosing, pre-inspections and putting it all out there prior to a buyer making an offer helps to usher the sale along and make the process simpler. It's smart business, and ultimately saves time and money.
If handled well, disclosures and calling out known issues helps inform your pricing and marketing strategy. Here are five tips to use disclosure to your advantage.
Order a building report
Each municipality has a building department that keeps records on every property. For a small fee, they provide building reports that contain valuable information about the home, such as the building's history, permits issued, closed permits, violations, zoning information and sometimes landmark or historic status.
Buyers or their banks will likely request this report. When they see open permits or violations, you better believe they are going to ask you to cure them, request a credit or walk away.
Be prepared by ordering a building report early in the selling process. If you have issues to address, you can take care of them before you list the property. The potential buyer will then see a clean report, which will inspire confidence — not only in the property, but also in you as a seller.
Have inspections done prior to listing your home
Most sellers balk at this idea. Why pay to have the home inspected if you plan to sell?
The answer is so that you can ultimately make more money. A home listed for sale at a great price gets a buyer in the door to make an offer, but that buyer will have his or her inspection regardless. It they find dry rot in the garage, they will either walk away from the deal or ask you for money.
If you lose the buyer, the property goes back on the market with a stain on the listing. Everyone will ask what happened to the first deal, and you will likely be forced to disclose this new, known issue.
If you credit the buyer, your ultimate net proceeds will be lower than if you had priced the termite work into the asking price and let buyers know about the issue up front.
Be the bearer of the bad news
Provide buyers with disclosure documents before they make an offer. Let them know you recently replaced the roof, completed some electric work without a permit or once had a window leak but remedied it by replacing some flashing.
By revealing these issues, you'll let the buyer know they are working with a fair and honest seller, and they will know more about the home. They will likely pay more for that piece of mind, and might even feel more comfortable moving ahead — even with some issues.
Arm your agent with knowledge
The listing agent is the only person who sees, meets and knows every member of the transaction. They should know as much about your home as possible before taking the listing.
Knowing about defects helps the agent advise you on price and strategy for going to market. If your home needs a new roof and some electrical updating, the agent will likely factor that into your list price.
Your listing agent is your team member. Keeping information from them will make you appear to be dishonest when the issue eventually comes up.
Get buyer sign-off on disclosed information
Nobody wants to be bothered with a legal issue after the sale. But when markets slow, or a buyer feels remorseful about their purchase for any reason, it's not uncommon for them to go after the seller.
To avoid post-sale legal hassle, document any issues in writing, and get the buyers to sign off on all reports, inspections and disclosures. This step is especially important with known issues or big-ticket disclosure items.
No one likes surprises and you, the seller, ultimately lose when you don't properly disclose information about your property. Think of the buyer as your customer, and treat them well. You'll be better off in the long run.
Please note that this Scottsdale Real Estate Blog is for informational purposes and not intended to take the place of a licensed Scottsdale Real Estate Agent. The Szabo Group offers first class real estate services to clients in the Scottsdale Greater Phoenix Metropolitan Area in the buying and selling of Luxury homes in Arizona. Award winning Realtors and Re/MAX top producers and best real estate agent for Luxury Homes in Scottsdale, The Szabo group delivers experience, knowledge, dedication and proven results. Contact Joe Szabo at 480.688.2020, info@ScottsdaleRealEstateTeam.com or visit www.scottsdalerealestateteam.com to find out more about Scottsdale Homes for Sale and Estates for Sale in Scottsdale and to search the Scottsdale MLS for Scottsdale Home Listings.