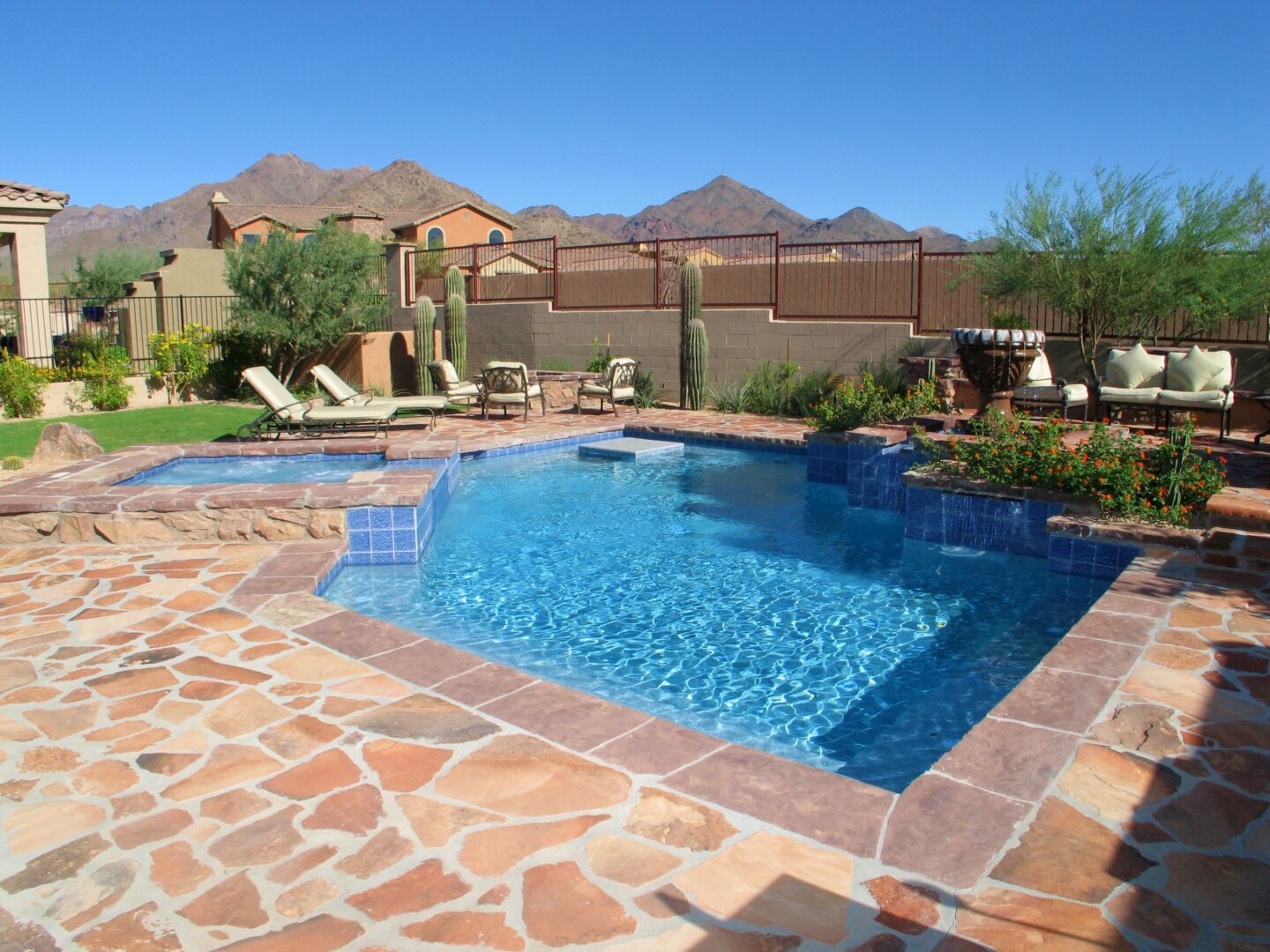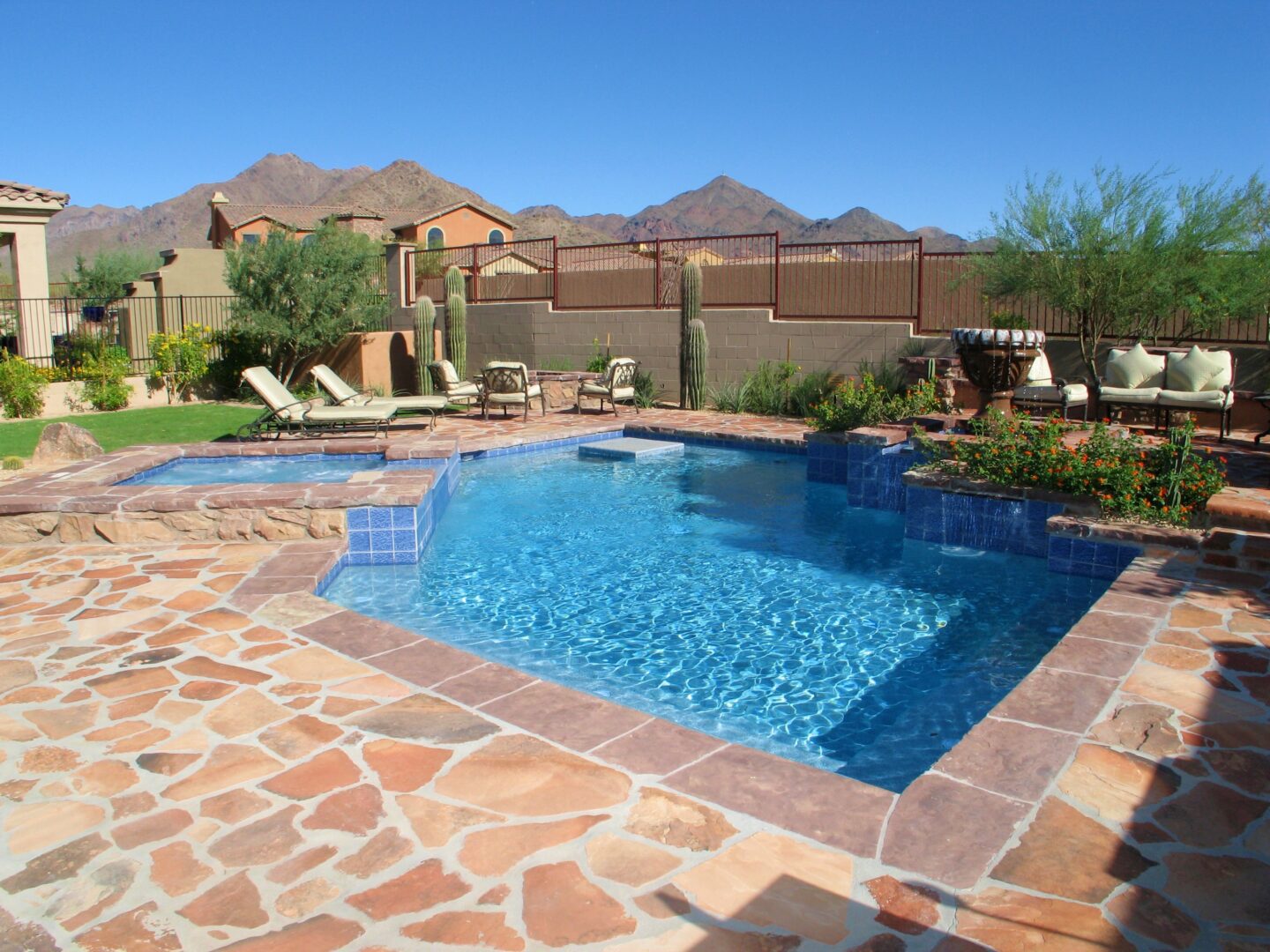 By Joe Szabo, Scottsdale Real Estate Team
Family centered back yards and gardens have big shoes to fill!  They need to be friendly, safe, and able to withstand the family dog, the trample of shows and the occasional football or soccer ball. Landscapes need to take into consideration the full range of activities outdoor in order to keep up with the needs of a busy family. This can be a big challenge in a desert landscape where the careful use of stone, succulents and prickly plants make it difficult for child play.
Anything and everything should be considered when planning a family friendly yard.  Swimming pools, spas, sport's courts, built-in bar-be-ques, fire pits, gazebos, children's play areas, slides, tennis courts, saunas, fruit and vegetable gardens, flower beds all need to be considered.
In the 1950s, there was a boom of suburban neighborhoods which set off a crazy of creating an outdoor environment to be used by the whole family and their friends.  Homeowners began to experiment with the use of plants, fences, arbors and other devices to control sun, wind, rain and snow that all impede the enjoyment of the outside.  Privacy and the creation of through the use of plantings and structures have also become popular.
When planning a family centered back yard, make a list of all possible activities that your family enjoys.
Make a second list of conditions that need to be considered: cost, space, shade.  Locate areas designed for outdoor cooking and eating close to the house.  From your house, look out the available window to help you select appropriate play areas for children that are easily viewed from a kitchen or living room if possible.
Simple is sometimes better with a large family full of activity and pets.  A large green lawn is a perfect canvas for many types of play and can stand up to some pretty tough use especially with the artificial green lawns that are an investment that pays off for years to come.
The Szabo Group offers first class real estate services to clients in the Scottsdale Greater Phoenix Metropolitan Area.  Award winning Realtors and Re/MAX top producers, The Szabo group delivers experience, knowledge, dedication and proven results. Contact Joe Szabo at 480.688.2020, [email protected] or visit www.scottsdalerealestateteam.com to find out more about Scottsdale Homes for Sale and Estates for Sale in Scottsdale, Arizona.