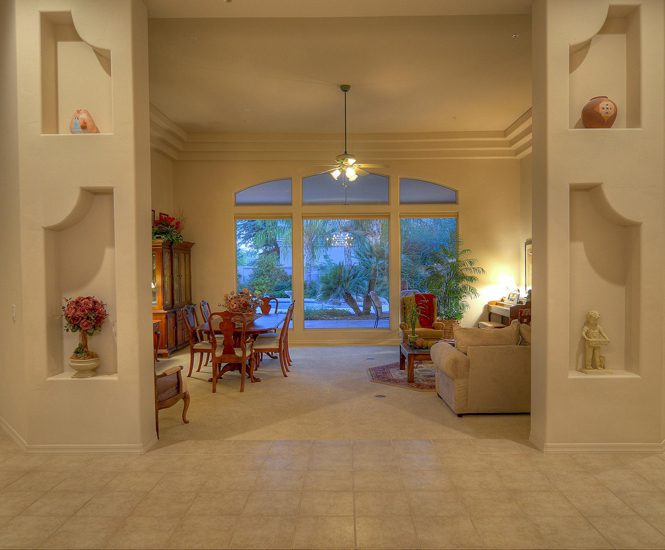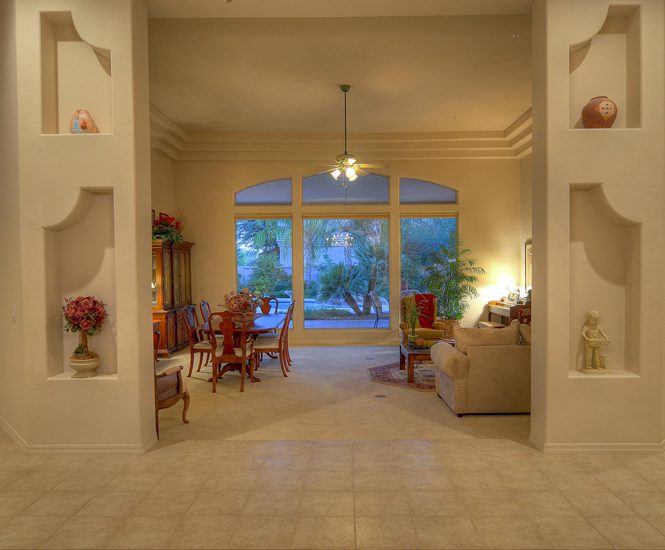 By Joe Szabo, Scottsdale Real Estate Team
Time after time, it has been proven in Scottsdale Real Estate for Sale, that properties that are light, bright and clutter free sell faster and for more money than their counterparts…but what is clutter and according to some of the principles of home Feng Shui how can clutter affect your life and your home sale?
Clutter is anything that gets in your way that you don't really need.  It may be cheap or high-priced, but you just have no more use for it.  Clutter is a prime cause of stagnant chi.  If clutter gets in the way of your house's energy flow, it'll make you more lethargic and unsure of yourself.
Eliminating clutter can not only improve your house's appearance it may even improve your own by increasing your energy level, helping you lose weight!  Clearing out clutter creates room for new relationships, responsibilities, and rewards, and helps provide the energy and freedom to pursue them.
The most important space to free of clutter is the Tai Chi – the center of your home.  Since it connects to all the other areas, it's important that the energy flows freely through it.  Always keep it neat, well lighted, and presentable. If you find that any aspect of your life seems stuck or confused, clearing out the clutter from the corresponding area of your home could help solve the problem.
Since red is a very energizing color, wearing it while clearing clutter will keep your enthusiasm high.  If clearing any clutter seems particularly troublesome, banging a gong or ringing a bell over it will help release stuck chi, providing an energizing boost.
Clutter-clearing tips:
1)       Commit a few minutes every day to the task.
2)       Create a clutter-free zone where you can relax.
3)       Focus on one space at a time.
4)       Be decisive and prioritize.
5)       Think about recycling or charity before throwing anything away.
6)       Prepare for uncomfortable emotions.  Some items may provoke deep feelings.
Clutter-clearing traps:
1)       Don't feel guilty.  Everyone has clutter problems.
2)       Don't procrastinate.  Clutter just gets worse.
3)       Clutter takes time to clear.  Don't expect it to disappear overnight.
4)       Don't throw anything away until you know you're ready to let it go.
If you're really having problems, you can always hire a professional organizer to help out.
Please note that this Scottsdale Real Estate Blog is for informational purposes and not intended to take the place of a licensed Scottsdale Real Estate Agent or Feng Shui Expert. The Szabo Group offers first class real estate services to clients in the Scottsdale Greater Phoenix Metropolitan Area.  Award winning Realtors and Re/MAX top producers, The Szabo group delivers experience, knowledge, dedication and proven results. Contact Joe Szabo at 480.688.2020, [email protected] or visit www.scottsdalerealestateteam.com to find out more about Scottsdale Homes for Sale and Estates for Sale in Scottsdale and to search the Scottsdale MLS for Scottsdale Listings.