By Joe Szabo
Most people don't know Dave Liniger, but they do know the company he owns.  Remax. Yes, Remax the world-wide real estate company.  You would think being the owner of such a globally commanding real estate company that he would know the best places in the world to live. Well, he does.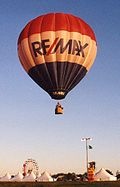 Dave Liniger has a home here in Silverleaf.  Even one of the kings of real estate knows a great place to live when he sees it. We are honored that he graces our lovely community when we know he knows global real estate probably better than anyone.  And, no.  We are not going to tell you exactly where he lives because the privacy of the Liniger family and of all our clients is important to us.
If you want to know more about why our shining stars choose to live here and enjoy the Scottsdale lifestyle, call us directly at 480-889-8702 or check out our site at www.scottsdalerealestateteam.com and you might just find yourself living not only under the stars but among them as well.