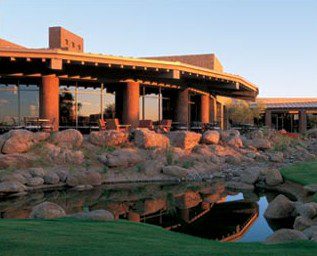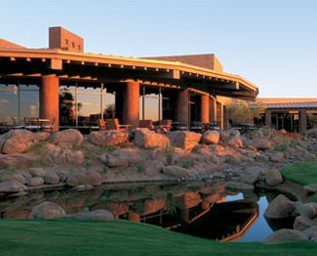 By Joe Szabo,ScottsdaleReal Estate Team
Mediterranean style homes are increasing in popularity. It may be because it is reminiscent of the sunny Mediterranean coast or because it is a classic style. Whatever the reasons may be, Mediterranean style homes are here to stay. The best aspect is that EnviroCitizen.org has found that these homes are easy to convert into green homes. All it takes is a good design and you'll get a stylish house with minimal impact on our planet and its resources.
There are a few key elements in the design of a Mediterranean home. A low-pitched roof is one of the main distinguishing features. On that roof, red roof tiles are on top. A Mediterranean home typically has stucco siding. Then there are arches above doors, windows or porches. Lastly, the final element of the design is to have heavy carved wooden doors.
The Mediterranean style home is easy to make green with the tile and stucco. They are products of concrete which is a reusable and recyclable material. If you are going to be using a stucco-like material, consider one made from fly ash. It is a component that is used in making cement. It is an industrial waste product that makes any product made from cement become green because less goes into the landfill.
When done correctly, the Mediterranean style home can make the most of the sun. Daylighting is a form of passive solar that is a very green practice which works well with this style of home. This is a technique that doesn't require any photovoltaic panels, just positioning and planning the cabin so sunlight is used efficiently. This allows for optimal solar use and less energy use. Look out for taller buildings and trees that will inhibit sunlight from reaching the building. Southern facing windows is best for passive heating, with east and west exposure being the most difficult to deal with. However, a site with poor solar exposure is not a poor site; it will simply require creative building design to take advantage of what exposure there is.
If you think that a Mediterranean style home is for you and want a green one, you can easily design a plan that makes it sustainable. Contacting a green designer such as an architect that is LEED certified is a good start.  Green buildings are better for you and better for the Earth—a win-win situation!
Please note that this Scottsdale Real Estate Blog is for informational purposes and not intended to take the place of a licensed Scottsdale Real Estate Agent. The Szabo Group offers first class real estate services to clients in the Scottsdale Greater Phoenix Metropolitan Area in the buying and selling of Luxury homes inArizona. Award winning Realtors and Re/MAX top producers and best real estate agent for Luxury Homes inScottsdale, The Szabo group delivers experience, knowledge, dedication and proven results. Contact Joe Szabo at 480.688.2020, [email protected] or visit www.scottsdalerealestateteam.com to find out more about Scottsdale Homes forSaleand Estates forSaleinScottsdaleand to search the Scottsdale MLS for Scottsdale Home Listings.