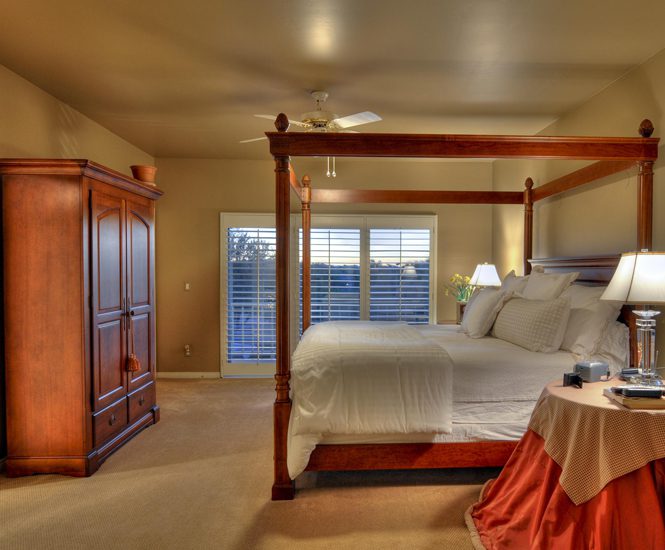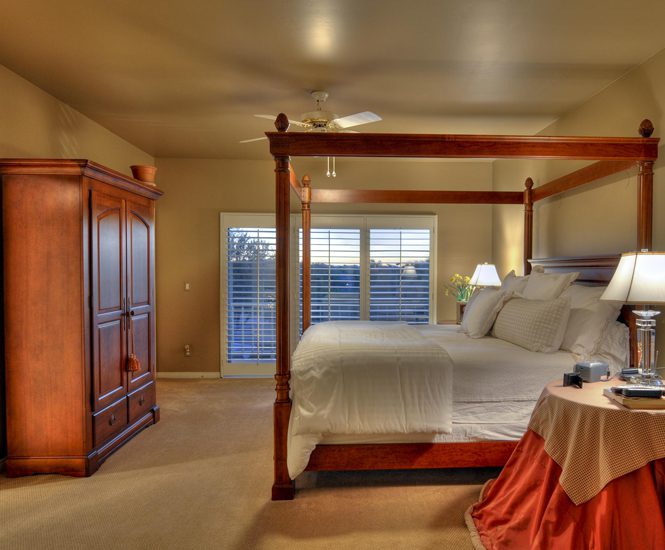 By Joe Szabo, Scottsdale Real Estate Team
Bathrooms, although a small part of a house, usually involve more thought and time than other rooms might. Here are some tips when deciding how to decorate a bathroom, weather it is a guest bathroom or belongs to the master room.
1. If a lot of space is being taken up by a bulky vanity, it might be better to replace it with a sleeker pedestal sink. The extra room will immediately open up the space and give more area to change, walk, etc.
2. Try to turn the necessity of a mirror into an art. Instead of the same old rectangular mirror, try a different shape, or a framed mirror. Also, when trying to spruce up an existing mirror, try adding decorative cording or ribbon. If there is a blank wall in your bathroom, try arranging different mirrors on it for a different, yet appropriate look.
3. Do something with old lighting fixtures, or replace them all together with something new and fresh that better suits your style. Make sure the lighting is incandescent, it is more visually pleasing.
4. When a bathroom is looking particularly cold and hard, fabric can make all the difference. Try a toilet seat cover, fuzzy floor mat, and place fabric on the outside of a shower curtain to soften the room.
5. When space in a small bathroom becomes an issue, try adding an out of the way shelf to walls. Also, try setting out baskets for towels and cosmetics, and maximize space in the linen closet by adding more shelves. Diagonal patterned flooring will also help to open up a room visually, and creates an inward pull.
6. Frame molding can help add a creative look to old mirrors or pictures. Because this opens up so many options, it can add a vintage look, a bright look, or even a blander look.
7. Try to refrain from putting a whole bunch of little knickknacks in you bathroom. Instead, place a few, larger accessories that will help contribute color and mood. This will keep your bathroom from looking cluttered, even when it is clean.
8. To let light in, but keep peeping eyes out, try replacing your regular bathroom windows with frosted panes. Glass etching cream or frosted windows are also an option. Then there is always the traditional shutters and top down shades.
9. Instead of replacing an old vanity, it is sometimes a good idea to simply reinvent it. Removing lower doors and placing towel bins can also add storage space. A fresh coat of paint and new drawer knobs can also do the trick.
10. For a new way to store towels; try stacking them on a chair or bench. Maybe roll wash cloths and place them in a basket. Also, all kinds of hangers can be mounted to walls, including ones right behind the door to maximize space.
Please note that this Scottsdale Real Estate Blog is for informational purposes and not intended to take the place of a licensed Scottsdale Real Estate Agent. The Szabo Group offers first class real estate services to clients in the Scottsdale Greater Phoenix Metropolitan Area in the buying and selling of Luxury homes in Arizona.  Award winning Realtors and Re/MAX top producers and best real estate agent for Luxury Homes in Scottsdale, The Szabo group delivers experience, knowledge, dedication and proven results. Contact Joe Szabo at 480.688.2020, info@ScottsdaleRealEstateTeam.com or visit www.scottsdalerealestateteam.com to find out more about Scottsdale Homes for Sale and Estates for Sale in Scottsdale and to search the Scottsdale MLS for Scottsdale Home Listings.