by Joe Szabo, Szabo Group
The US Airways Center features various events, including basketball, Disney On Ice and WWE wrestling, to name just a few. We are featuring the upcoming Phoenix Suns games for this month.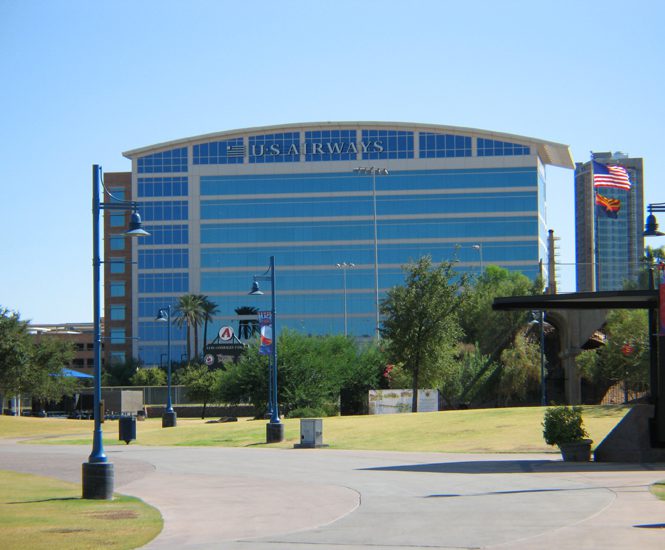 Get your game on! If you enjoy basketball, then you might want to check out the upcoming Phoenix Suns games that are being held at the US Airways Center in downtown Phoenix. There are some special events included with a couple of the games as well.
March 16
7:00 PM
Phoenix Suns vs. Minnesota Timberwolves
This event also includes all you can eat seats. Purchase your tickets now.
March 19
7:00 PM
Phoenix Suns vs. Utah Jazz
This event also features the Guys Night Out pack which includes Packs start as low as $35 and include tickets to the game, beer/concession voucher, GNO T-shirt, and $1 hot dog for every tix purchased. 2 Ticket Minimum. Purchase your tickets now.
March 26
7:00 PM
Phoenix Suns vs. New York Knicks
Purchase your tickets through Ticketmaster now.
U•S Airways Center is located at 201 East Jefferson Street in downtown Phoenix. Located on the Southeast corner of 1st St & Jefferson. For more information, including upcoming events and ticket information, visit www.usairwayscenter.com Tickets can be purchased through Ticketmaster.
For upcoming events in April, check out our future blog. There are more events that are not sports related at the US Airways Center, which is a good opportunity for families to spend some time together. One such event is Disney on Ice: 100 Years of Magic. We will feature this in a blog next month.
The Szabo Group offers first class real estate services to clients in the Scottsdale Greater Phoenix Metropolitan Area.  Award winning Realtors and Re/MAX top producers, The Szabo group delivers experience, knowledge, dedication and proven results. Contact Joe Szabo at 480.688.2020 or visit www.scottsdalerealestateteam.com